Home from home: "USA vibes" at Donington Park help Gerloff to the top on Friday
Friday, 2 July 2021 15:50 GMT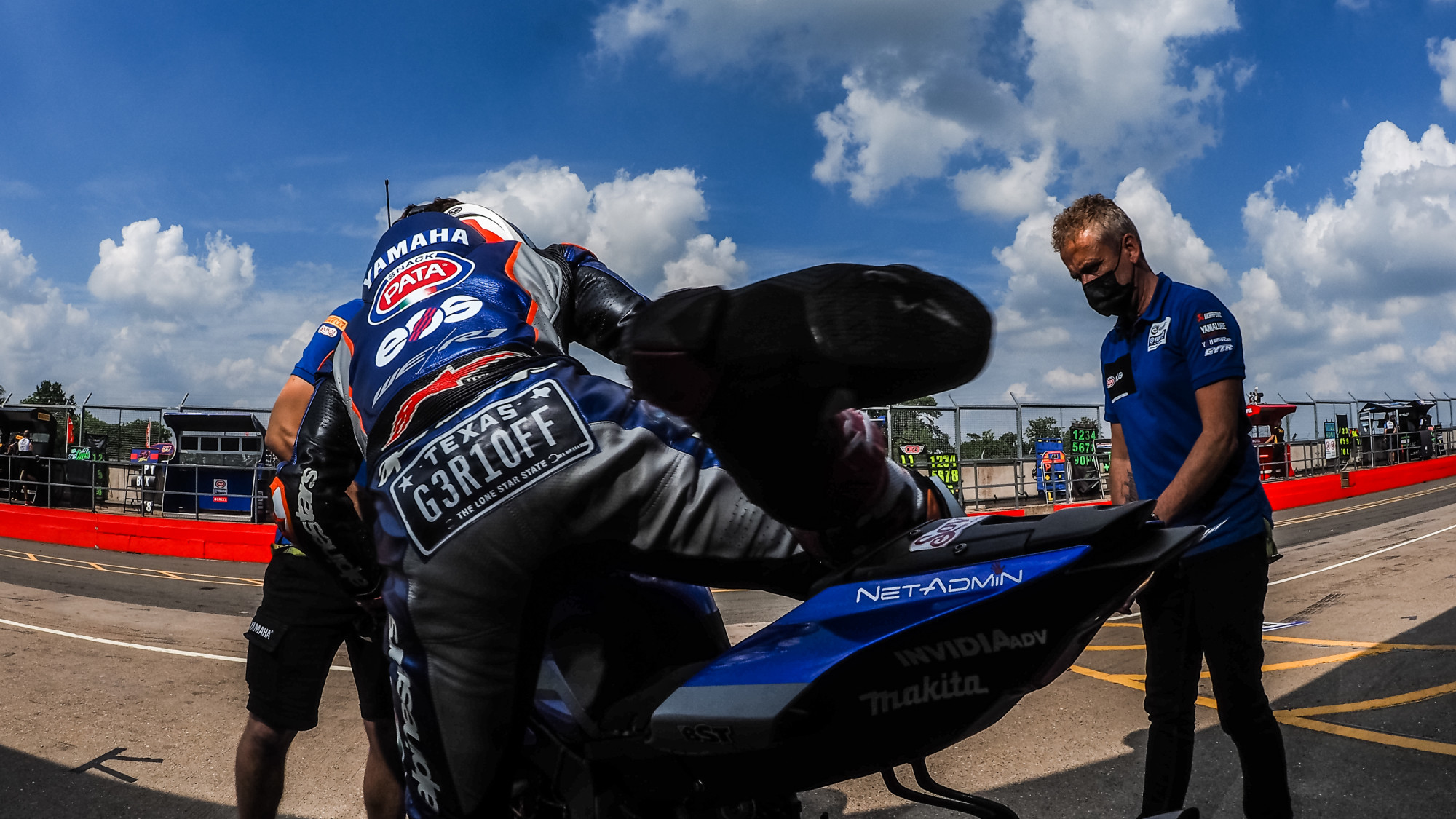 American star Garrett Gerloff launched his way to the top of the timesheets after two Free Practice sessions at Donington
A new track for Garrett Gerloff (GRT Yamaha WorldSBK Team) did not prove to be an issue for the American as he stormed to first place on Friday for the Prosecco DOC UK Round and the MOTUL FIM Superbike World Championship's first visit to Donington Park since 2019. Gerloff had been in the leading group all day but a late lap in Free Practice 2 meant he finished the day on top with Gerloff admitting some similarities to more familiar surroundings in the USA helped him throughout the day.
A week ago, Gerloff was preparing for his MotoGP™ at a track he had not visited before, at the TT Circuit Assen, which came after a test at the Circuito de Navarra where he had not been before, all leading up to his first visit to Donington Park. It did not take long for the American to get up to speed as he finished fifth in Free Practice 1 and topped Free Practice 2 with a late lap good enough to top the timesheets overall on Friday.
Explaining what helped him on Friday, Gerloff said: "It's really funny but I have a lot of USA vibes here. There's English everywhere and then the track is just really reminding me of a couple of tracks, like Road Atlanta, Virginia International Raceway and Pittsburgh out in the north east. It just seems like this track gives me a lot of vibes from those tracks and for sure I think that helps when I go out and ride. I had a lot of fun out there."
Donington Park has been a strong circuit for Yamaha machinery in recent years with Michael van der Mark claiming a double for the Japanese marque back in 2018, his first wins in WorldSBK. Yamaha have taken nine victories at Donington Park and 21 podiums, with van der Mark's victory in Race 2 in 2018 stopping a run of ten Kawasaki consecutive wins at the iconic venue.
Gerloff admitted he was "really looking forward" to racing at Donington, for the first time in his career: "I'm looking forward to the weekend, already I feel like I have a really good bike. For sure, the Yamaha R1 has gone well around here like it does at most tracks. I'm really looking forward to tomorrow and getting into that first race because I have a good feeling around here with this track and the bike and I want to get back on the bike right now! I just want to get out on the grid and go racing."
Follow the 2021 season unfold race by race using the WorldSBK VideoPass!