Haslam declared unfit for the remainder of the Indonesian Round
Saturday, 20 November 2021 00:52 GMT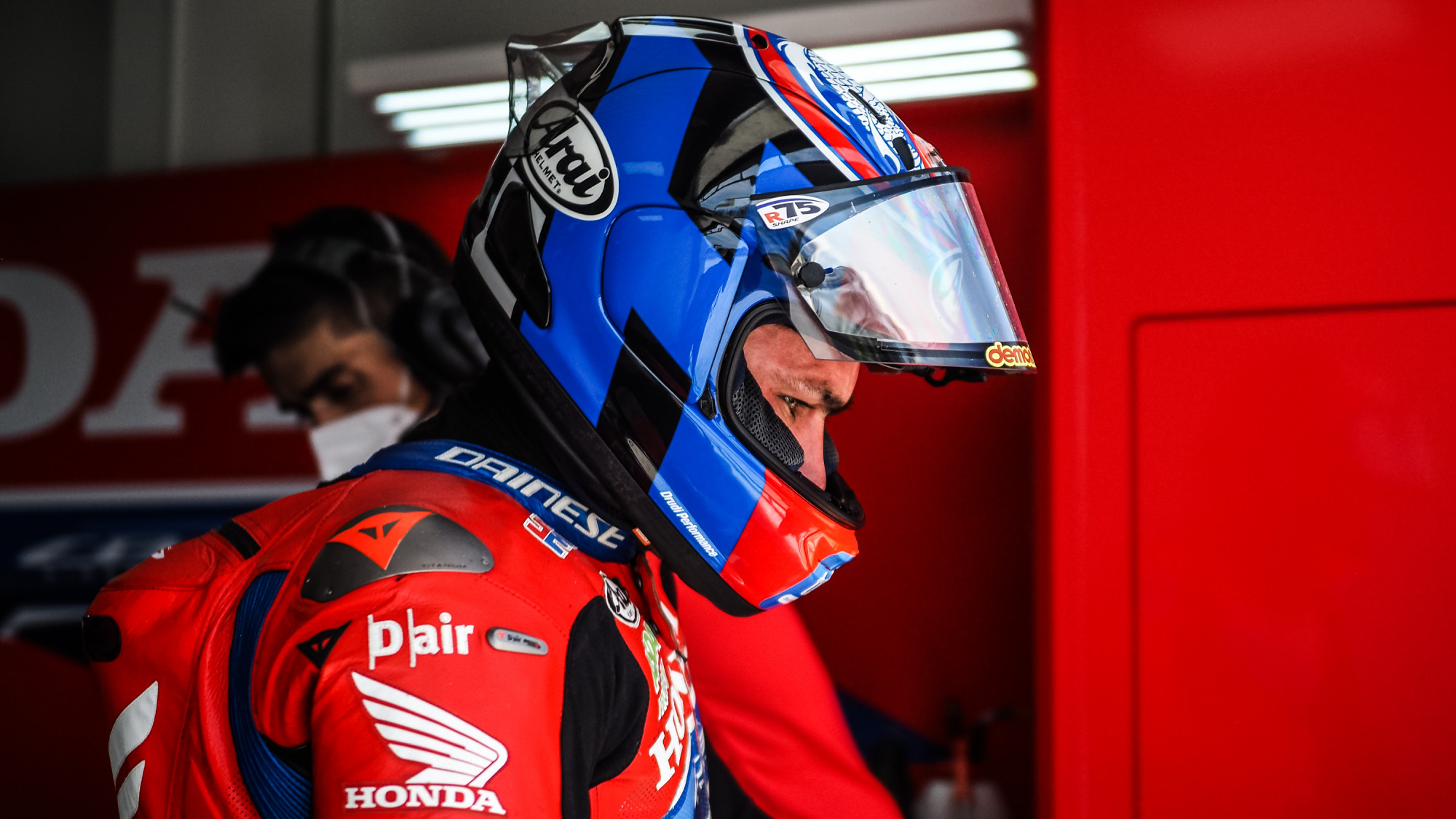 In his final weekend with Team HRC, Leon Haslam had shown great pace on Friday but will take no further part in the weekend due to a shoulder injury.
The MOTUL FIM Superbike World Championship's visit to Indonesia and the new Pertamina Mandalika International Street Circuit was going to be an emotional weekend for a number of riders, including Leon Haslam (Team HRC). Haslam was competing in his final round for the team but has not fully recovered from surgery in October and will take no further part in the Pirelli Indonesian Round.
Between the Argentinean Round and the Indonesian Round, Haslam underwent surgery on the long biceps tendon in his right arm. Despite showing strong pace on Friday, claiming sixth spot in the combined classification, Haslam admitted he was 'frustrated' by the pain in his shoulder and that "we'd have to wait and see for the shoulder" to see whether he could make a race distance. Haslam has been declared unfit with a right shoulder functional impairment, ruling him out of the remainder of the Indonesian Round.
Explaining this decision, Haslam said: "It's a big disappointment to not be able to race here this weekend. This circuit has been fantastic, especially for the Honda and I was up inside the top six after FP2 despite my injury. We were only 0.3 of a second from the fastest lap so, of all this year's rounds and even in my current condition, this was probably the best Friday we've had, so being unable to race is very disappointing. I really wanted to round out the season and my time with the team on a positive note, but the guys have been amazing and very supportive of my shoulder injury. I simply didn't expect to be in this much pain and that, combined with a lack of strength, means we cannot race this weekend, but I really want to thank Honda, HRC and the entire team because everyone's been fantastic all season long."
You can watch all the action from the season-ending Indonesian Round using the WorldSBK VideoPass!