GERLOFF OPENS UP: From 'euphoria' to 'difficult mentally', long-term goals, ups and downs
Friday, 17 September 2021 08:14 GMT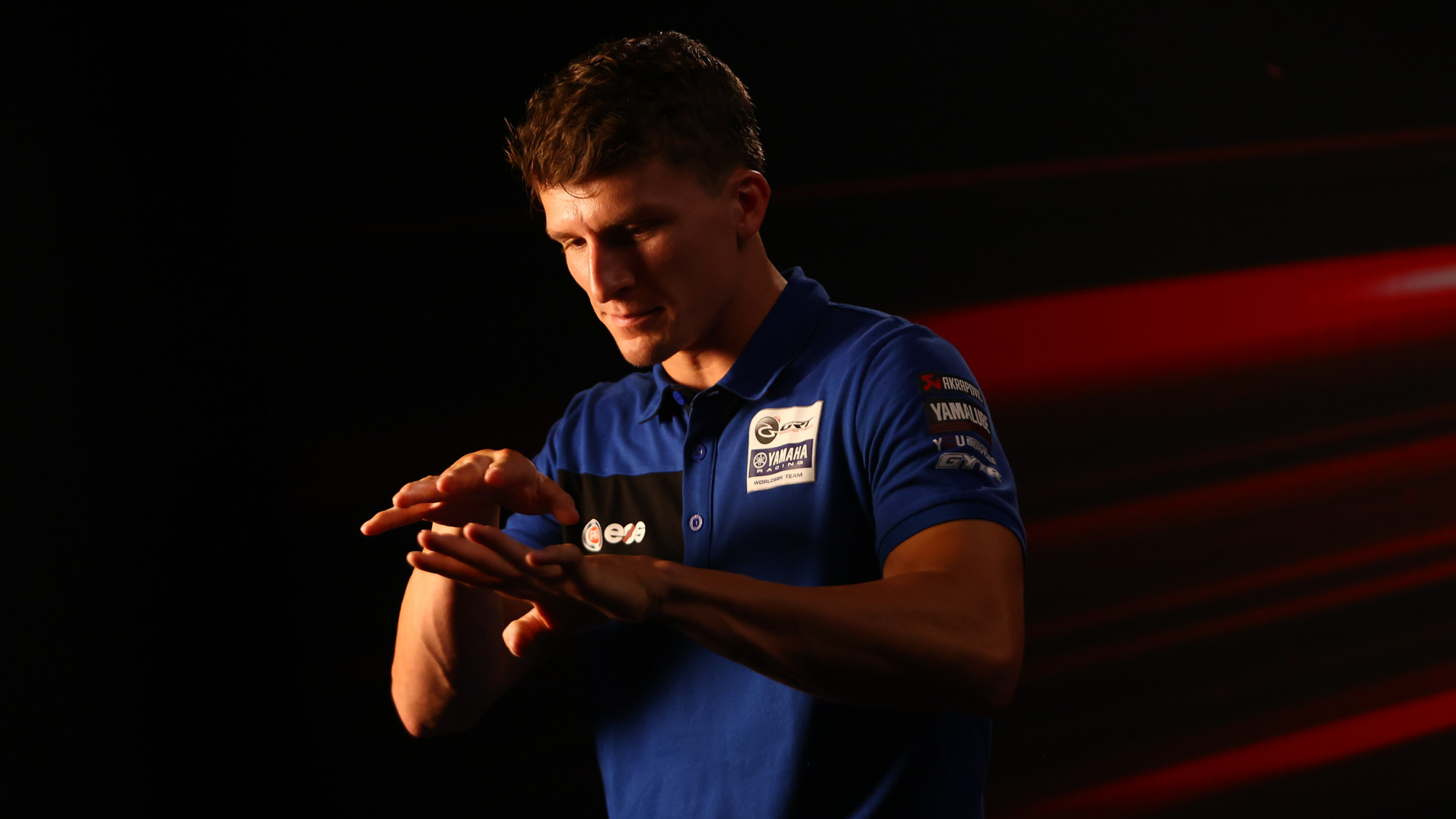 Ahead of the Catalunya Round, American star Garrett Gerloff opened up about a wide range of topics including a rollercoaster time in WorldSBK
The 2021 MOTUL FIM Superbike World Championship has proven to be a rollercoaster of American star Garrett Gerloff (GRT Yamaha WorldSBK Team), from the high of podiums to the low of collisions with on-track rivals. In an interview ahead of the Hyundai N Catalunya Round at the Circuit de Barcelona-Catalunya, Gerloff opens up on the mental health side of racing, remembers his first podium at this venue in 2020 and more.
STRUGGLING THROUGHOUT 2021…
Gerloff's 2021 campaign started with a podium in MotorLand Aragon although he did also make contact with Jonathan Rea (Kawasaki Racing Team WorldSBK) in racing. Contact also with Michael Ruben Rinaldi (Aruba.it Racing – Ducati) at Estoril and stablemate Toprak Razgatlioglu (Pata Yamaha with Brixx WorldSBK) meant the ups were soon overshadowed by downs for the American rider.
Looking back on 2021, Gerloff said: "I definitely wouldn't have imagined that things would have gone the way they have. It's been a difficult year. I expected more of myself and I'm just disappointed with how things have gone. I wish I could change some things for sure. I'm working on trying to continue to change those things and to come back to it to where I feel like I should be and can be. I just feel so bad for my team, I've put them through hell this year. I feel like we've had a couple of good moments, but they've been overshadowed a decent amount by just some other things that have happened. I am really working to turn things around because I know I can do this, and I know who I am and it's just really difficult with the things that have happened this year. They don't line up with who I know I am. That's definitely a difficult thing. I'm doing the best I can to try to get back on track and to try to get back to where I know I can be."
'EUPHORIA' 12 MONTHS AGO, 'DIFFICULT MENTALLY' NOW
Gerloff stepped across to WorldSBK after a stellar career in his native United States including two Supersport titles. Looking back on the 12 months since his first visit to the WorldSBK rostrum, Gerloff said: "Definitely 12 months ago feels like a really long time and also like a really short time. I feel like I remember exactly how everything felt 12 months ago like it was yesterday, it was an amazing feeling. I had taken a risk to come to Europe. It was something that I felt like I knew I could do. I feel like I knew I could be on the podium. And then it was a difficult season last year to start with, but then to finally end up on the podium was like, just the most unreal confirmation more or less that I wasn't crazy. And it's a nice feeling."
Gerloff's form has dipped since the early season crashes with the American rider admitting this period has been a challenging period for him mentally. He said: "It's difficult mentally. I've never been in that situation before. I've never had anything like this happen in my career. So, it definitely feels like new territory. Just trying to move on from it. I feel like I'm working on it. So just day by day. And like I said, I know who I am. And I know that I'm not that. Just trying to get back to being me."
LONG-TERM GOALS
The American star outlined his goals ahead of the Catalunya Round, where he wants to be the best he can be. Discussing his long-term goals, Gerloff said: "I have a bunch of goals. It's not just to be in MotoGP™, I definitely want to be a World Champion, whether that's here, or MotoGP™, or somewhere. I think that that would be the most just amazing feeling to be at the end of the year and to look around and to think that out of everybody in the world, you're the best guy. That's what it is, it's objective. That would be just such an amazing feeling. My personal goal is just to be the best that I can be. If it's to be a World Champion here in World Superbike, that's my goal. If it's to be a World Champion, in MotoGP™, then that's my goal. If it's just to race in MotoGP™, that's my goal, but I just want to be the best that I can be in all areas of my life."
AN AMERICAN LEGACY
Six American riders have claimed title glory in WorldSBK so far, with Ben Spies (2009), Colin Edwards (2000 and 2002), John Kocinski (1997), Scott Russell (1993), Doug Polen (1991 and 1992) and Fred Merkel (1988 and 1989). Reflecting on the legacy left by those five American Champions, Gerloff said: "It definitely motivates me, it's nice to see that that guys from the past, from the US and I guess more specifically from Texas have done what I want to achieve. It almost makes it more accessible. I know that they've done it. And I feel like I come from the same place. So why can't I do it? But that's with anybody l see. I feel like I can look at anybody and be like if they can do it, I can do it. Whether it's true or not, I don't know. But that's, that's my mindset."
Follow all the action from the Catalunya Round using the WorldSBK VideoPass!