Foti: "We strongly believe in Bautista... we strongly believe in the package"
Tuesday, 21 December 2021 08:56 GMT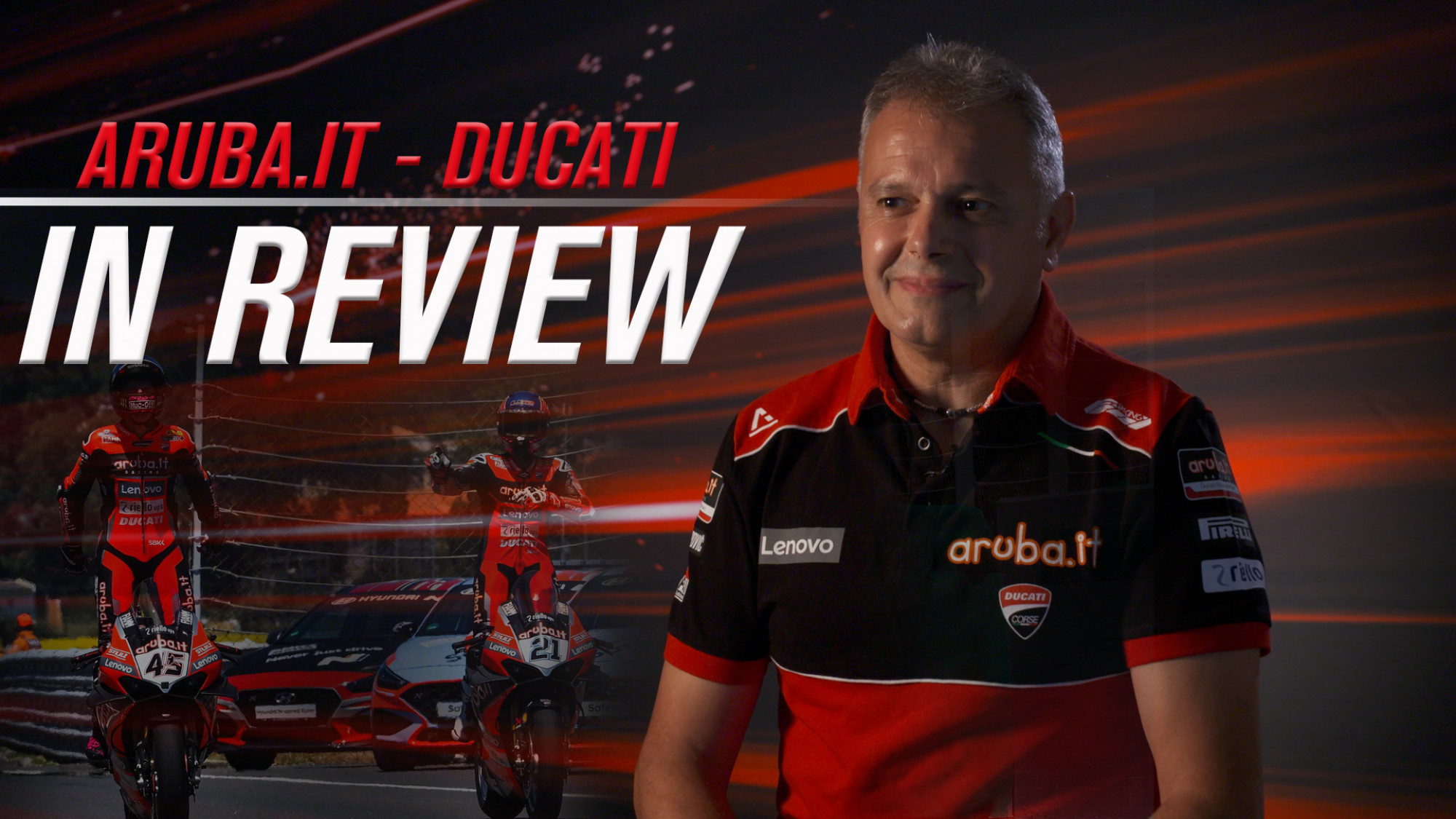 An "up and down" 2021 season for Ducati concluded with third and fifth in the Riders' Championship
The Aruba.it Racing – Ducati outfit were one of four teams to claim victory in the 2021 MOTUL FIM Superbike World Championship, with Scott Redding and Michael Ruben Rinaldi on the top step. 2021 proved to be another season of so near yet so far for Ducati as Redding was able to be in title contention until the penultimate round of the season, while Rinaldi was able to claim fifth in the Championship.
Looking back on 2021 as a whole, Team Principal of Aruba.it Racing – Ducati, Serafino Foti, believed it was a positive season for the Bologna-based manufacturer despite not winning either the Riders' or Manufacturers' Championships. Foti said: "It's been a positive Championship because we won many races with both riders. And so, we are quite happy even if our target is different because our target, our goal is to win the Championship. Now it's time to change the page, thinking to next year and we have a lot of jobs to do this winter and looking forward to the next season.
"Our performance sometimes has been up and down, up and down. This is one of the critical points that we need to work for the future. We need to find a base setup that works well in every race. This is our goal and of course we need to work in all areas; electronics, chassis and all areas of the bike. If we fight to be consistent, we can be fast next year for sure."
After working with Alvaro Bautista in 2019, the Spanish rider makes a return to Ducati for 2022 after two seasons with Honda. Reacting to Bautista's return, Foti said: "Of course, we have a good memory with Alvaro because we won 16 races together, we can't forget this. We strongly believe in him and we strongly believe in this package. The package is the combination of rider and bike. We will have a good advantage with Alvaro because he is small, the weight is less, for sure the top speed and we will do our best to reach, finally, our dreams, our goal. We want to say welcome again Alvaro. And, we are really excited to start the new challenge and we can't wait to see him on the bike."
Bautista will be joined by Rinaldi as the Italian embarks on his second season with the factory Ducati outfit after claiming three wins in 2021, including two on home soil in Misano. Reflecting on Rinaldi's season, Foti said: "Regarding Michael, the balance of the season is positive because he won races and finished the Championship in the top five. This is not so bad. Of course, we expect more for next year. We need to work in some of our critical points, for example as I say, we need to work regarding consistent results. So, if we improve this aspect, I think he can fight for the podium in every race next year."
Watch every moment from what promises to be an incredible 2022 season using the WorldSBK VideoPass!