FORM GUIDE: can anyone topple Ducati in the heat of Jerez?
Wednesday, 22 September 2021 06:46 GMT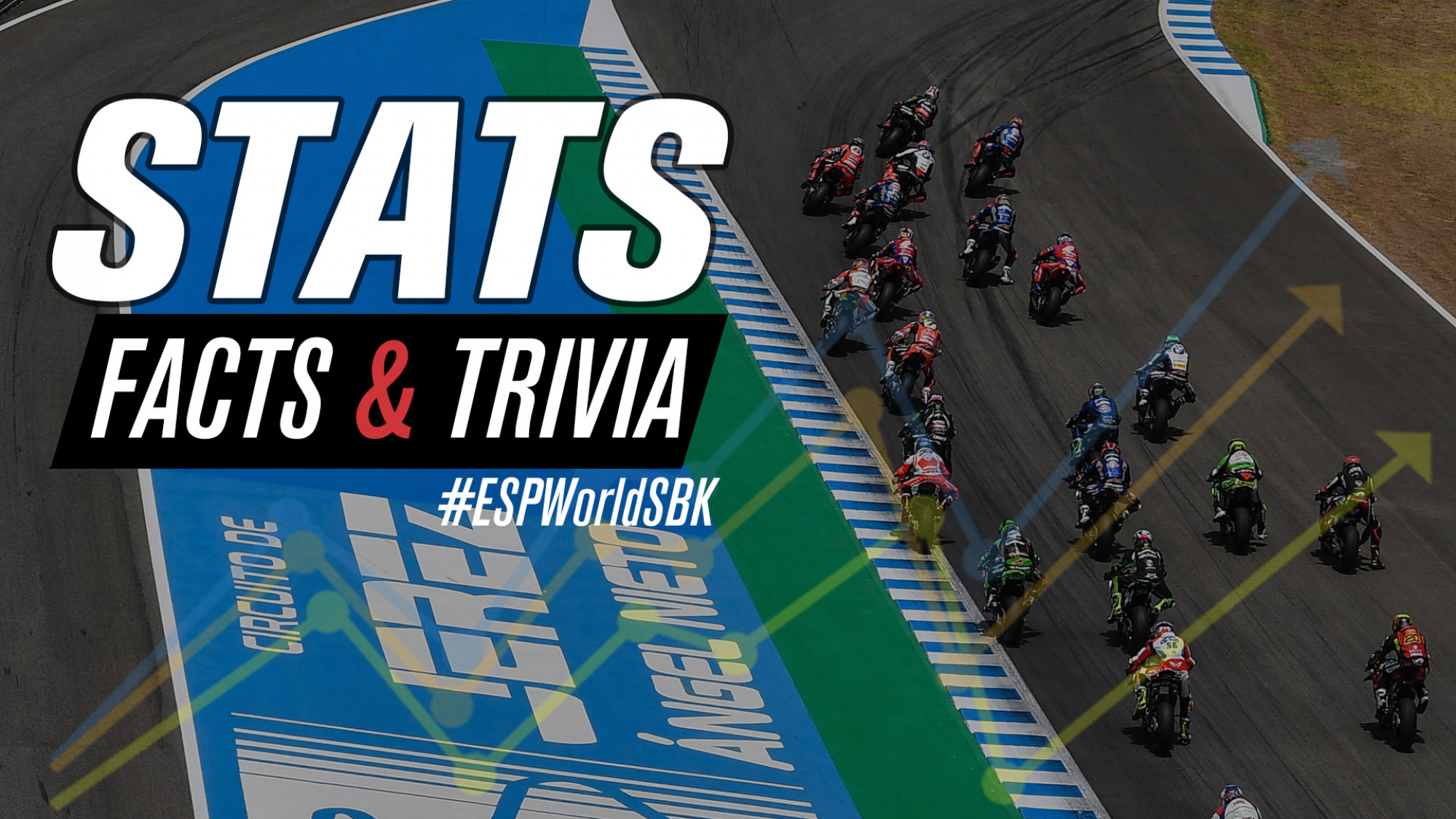 From Great Britain's quest for a 150th pole in WorldSBK to Ducati looking to maintain their strength at the track, the form guide is full of facts ahead of the Motul Spanish Round
The 2021 MOTUL FIM Superbike World Championship season is coming into its final run and the second of three back-to-back rounds. The Circuito de Jerez – Angel Nieto in Andalusia is ready and waiting, but who will take honours this weekend? Winds of changes have swept through the WorldSBK paddock of late, with unpredictability reigning supreme. However, we've managed to pull together your form guide for the weekend, to see who could shine and who could struggle.
300 – During the Jerez weekend, Yamaha will have their first shot at their 300th race on the podium, as now they stand at 297. Their total podium placements amount to 344.
295/150 – Great Britain could take a 295th WorldSBK win this weekend; currently, the country has 294. The country could also take a 150th pole position – so far, all nine poles of 2021 have gone the UK's this way.
190 – The Superpole Race will be Michael van der Mark's (BMW Motorrad WorldSBK Team) 190th start. His next target is Piergiorgio Bontempi (194 starts, 17th all-time place).
110-210 – Round numbers in sight for Jonathan Rea (Kawasaki Racing Team WorldSBK): his next win will be his 110th, and with two more podiums he will reach 210. His nearest competitor for podiums is Troy Corser at 130. He has taken just three podiums and one win from his last six Jerez races.
100 – Race 2 at Jerez will be the 100th run on Spanish soil. The presence of Spain in the WorldSBK championship began here in Jerez in 1990 on the 18th of March, opening round of the season.
28 – In 2019, Jerez became the 28th track in which Yamaha took a win. The 27th track had been Silverstone, 9 years earlier, when Cal Crutchlow achieved a double. Now, Yamaha is a winning manufacturer at 31 tracks: Barcelona, Most and Navarra joined the list in the last two seasons.
9 – Just one win didn't come from the top six grid slots: Rea, winning from 9th in 2017, Race 2.
6 – After a streak of six British wins at Jerez, Spain and the Netherlands stopped the British domination in 2019. Alvaro Bautista won Race 1 and the Tissot Superpole Race and Michael van der Mark won Race 2. Great Britain was back on top in 2020 with Scott Redding and Jonathan Rea.
7/8 – seven years out of eight, we had a rider winning twice at Jerez: 1990 (Roche); 2013 (Laverty); 2014 (Melandri); 2016 (Davies); 2017 (Rea); 2019 (Bautista: Race 1 and Superpole Race); 2020 (Redding: Race 1 and 2).
5/7 – The Championship lead has changed five times this season, and each time the new margin between the top two has been seven points or lower.
4 – The best winning streak at this track belongs to Aprilia: 4 from 2013 to 2014.
3 – Only three manufacturers have recorded the Superpole here: Kawasaki (4), Ducati (3), Aprilia (1).
3-3 – It's a tie for Jerez's most successful rider: Jonathan Rea and Chaz Davies both won three times.
2-14 – Only two of the last 14 wins here came from pole (Tom Sykes, Race 1, 2015; Scott Redding, Race 1 last year), while all the first four wins here (1990 Roche, 2013 Laverty) came from pole position.
1-2 – In 2019 and 2020, all wins came from the first two grid spots: Scott Redding (Aruba.it Racing – Ducati) won from pole in 2020 Race 1, while all the other five wins came from the second grid spot.
1-1-1 – Michael van der Mark scored the last podium for Honda (2015) and the first win for Yamaha (2019) in Jerez. He is also the only Honda winner in WorldSSP here.
1 – Jerez was the set of the first WorldSBK Superpole and win for Scott Redding, last year in Race 1.
SHORTHAND NOTEBOOK
2020 race winners:
Scott Redding (Ducati, Race 1 and Race 2)
Jonathan Rea (Kawasaki, Tissot Superpole Race)
Last three pole-sitters at Jerez:
2020: Scott Redding (Ducati) 1'37.736
2019: Jonathan Rea (Kawasaki) 1'38.247
2017: Marco Melandri (Ducati) 1'38.960
Manufacturer podium places (and wins) from all WorldSBK races at Jerez:
Ducati: 17 (9)
Kawasaki: 15 (4)
Aprilia: 9 (4)
Yamaha: 8 (1)
Honda: 4
BMW: 1
Key gaps from Jerez in 2020:
Front row covered by: 0.040s
1 second in Superpole covered… the top 10: 0.949s
Closest race gap between 1st and 2nd: 0.522s (Rea 1st, Redding 2nd, Superpole Race)
Closest race podium: 2.252s (Redding 1st, Rea 2nd, Razgatlioglu 3rd, Race 1)
Manufacturer top speeds at Jerez in 2020):
Ducati: Chaz Davies – 283.5 km/h, Race 1 and Superpole Race
Kawasaki: Alex Lowes – 282.8 km/h, Superpole Race
Honda: Alvaro Bautista – 281.4km/h, Race 1 and Superpole Race
Yamaha: Federico Caricasulo – 280.7 km/h, Superpole Race
BMW: Eugene Laverty – 277.2 km/h, Superpole Race
Watch all the 2021 season unfold chapter-by-chapter with the comprehensive WorldSBK VideoPass!