Checa on Razgatlioglu's big weekend: "All the pressure is on him!"
Tuesday, 16 November 2021 14:27 GMT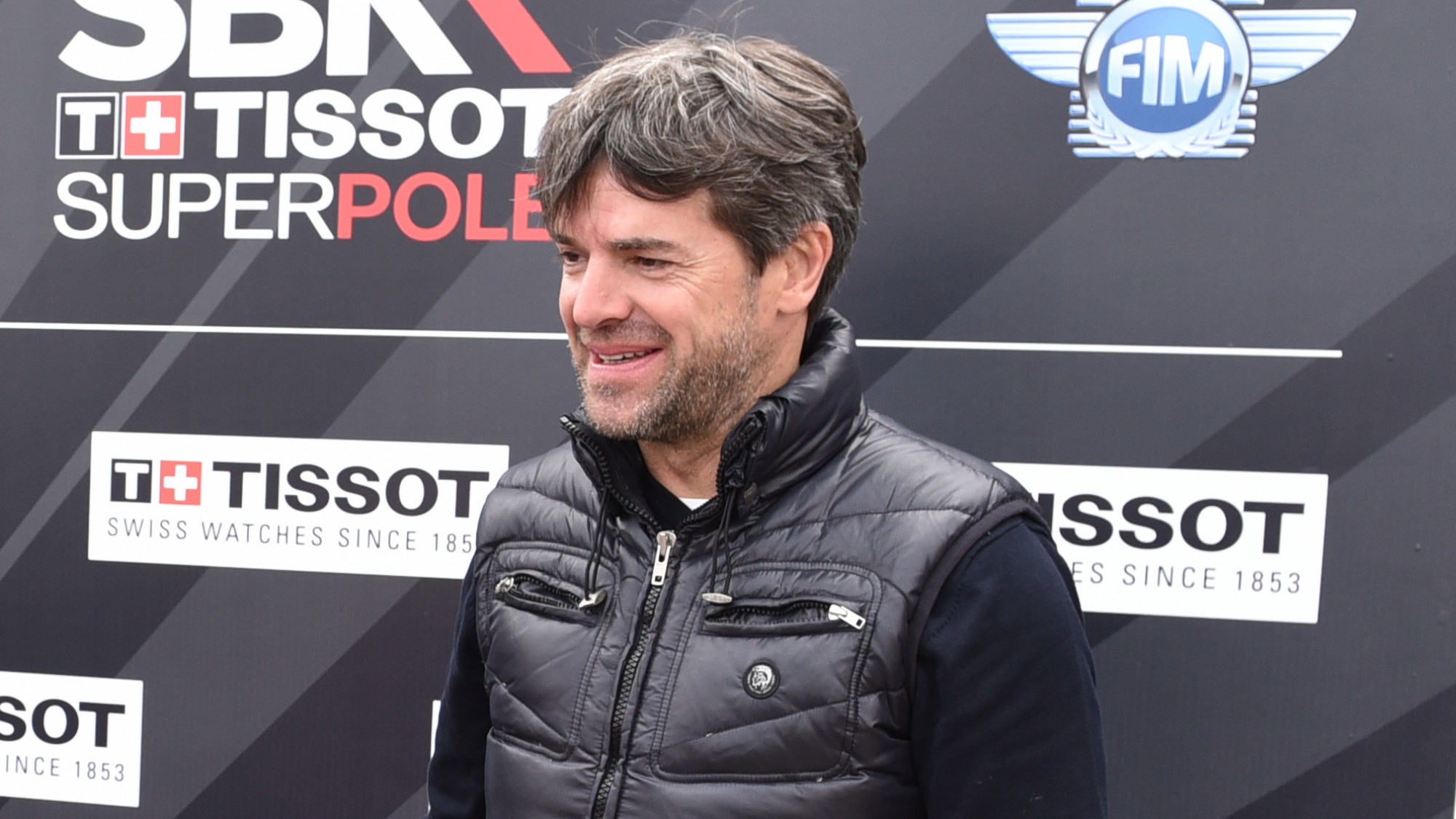 2011 World Champion Carlos Checa analyses which mindset will work best for each title contender
The 2021 MOTUL FIM Superbike World Championship is on the edge of seeing whether it will be Toprak Razgatlioglu (Pata Yamaha with Brixx WorldSBK) or Jonathan Rea (Kawasaki Racing Team WorldSBK) who lifts the crown. Razgatlioglu leads Rea in the standings by 30 points, but it's far from a done deal, with three races set to play out at the new Pertamina Mandalika International Street Circuit. 2011 WorldSBK Champion Carlos Checa spoke about a variety of aspects that will impact on this weekend, from pressure, expectations and how to manage the Championship situation.
Summing up the season, Checa had enjoyed the fierce 2021 campaign: "This year has been really exciting, especially with Yamaha and Toprak Razgatlioglu able to be at a really good level. It's also good that he's a Turkish rider; normally, we have Spanish, British or Italian as the most common and competitive, so it's a great surprise for the Championship and for the wider sport that a Turkish guy can come to WorldSBK and beat the strongest rider and team in the class. All of this makes the Championship more interesting, and we don't know how it will finish!
"Jonathan Rea has been really competitive, really strong and in the end, Toprak has been able to beat him in more than one situation. Some areas, he's stronger and in some races, Jonathan Rea has struggled to stay with Toprak. Both know very well what they need to do; Jonathan has been winning many titles for many years. For Toprak, there's not much I can say! He and Yamaha must keep doing what they're doing now. It's going to be a great race, a great fight for the title and it is in Indonesia, one of the most passion countries about WorldSBK and motorcycle racing. It's a great circuit and country to finish in, to fight for the title, because many people will be watching."
Turning attention to Razgatlioglu and pressure, Checa said: "I think that probably, all of the pressure will go to Toprak, as Jonny's used to it from before. Not in terms of being behind but being in the last round of the year. Jonny must attack; his only mission will mean he has to fight for every single race and wait to see if Toprak will make a mistake. He has a 30-point lead which is not bad, it's just over a race win. From his perspective, he can adjust his speed and the risks, but it is very delegate."
The 2011 WorldSBK Champion then spoke about the mental side of a title battle, and how the situation can change depending on strategy and mindset: "When you focus on winning, you go to attack and your mind is working in one way – the Toprak way! However, when you go to protect and take this approach, it can be difficult to manage. I don't know how Toprak will approach the race, but for sure, it will be very delicate either way. When you start to race to win, it is one thing; when you start to race to not lose, it is another and easy to make a mistake. All the pressure is one him. I think in every race and every moment, you have pressure, but the intensity fluctuates depending on the moment. Jonathan will have pressure but for sure, not like Toprak as he's behind. He'll focus and he will put all of his energy and concentration into doing his best in the last races, putting more pressure on Toprak, as it's the only way he can take the title. Toprak knows that if he makes a mistake, then Jonny will be there.
"For Ducati, it's a great opportunity, as it's Scott Redding's last race and he has nothing to lose. Then there's also Michael Ruben Rinaldi, who'll want to show that he's the future of Ducati. Then there's Andrea Locatelli and Yamaha, who's been doing great this year; for me, he's one of the surprises of 2021. In his last round, he'll be determined to try and help in the Championship and his only focus will be to be in front of Jonny. Also, the same for Alex Lowes, who will want to help Jonny."
Watch the 2021 #WorldSBKFinale in style and for FREE when you get the 2022 WorldSBK VideoPass!