Carrasco: "I never doubted that I would race again."
Monday, 22 March 2021 11:39 GMT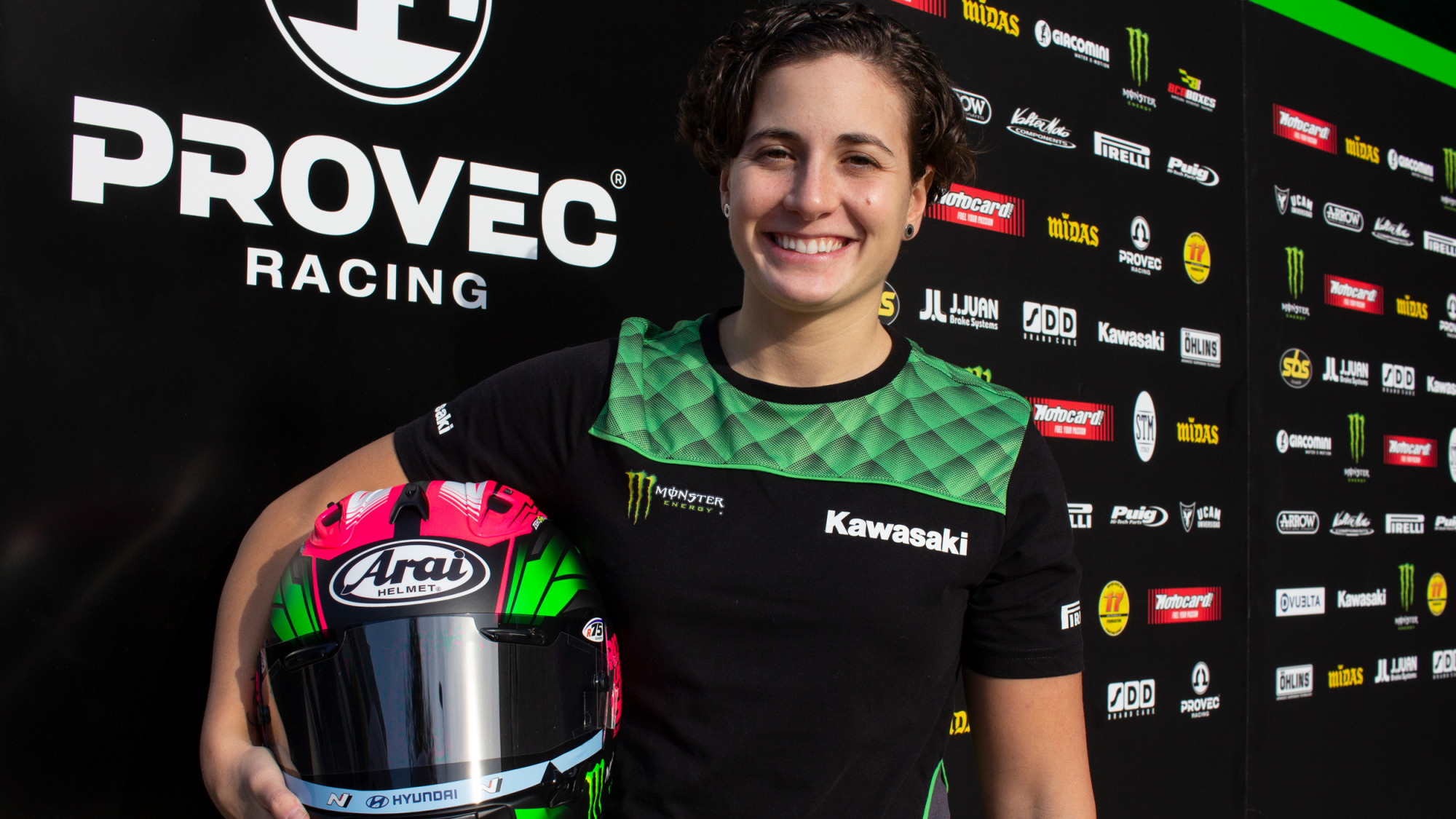 The Spanish pilot spoke about her serious injury last year and her recovery process in an interview with the newspaper 'El País'
Since Ana Carrasco (Kawasaki Provec WorldSSP300) fractured her dorsal vertebra during training at the Circuito Estoril at the beginning of September 2020, the evolution and recovery of the Murcian pilot has been recurring news in the media. Five months later, the 2018 WorldSSP300 World Champion has returned to the track to carry out her first successful tests aboard the Kawasaki Ninja 400 and will do so again next week in the Dorna-Supported test scheduled at the Circuit de Barcelona-Catalunya.
In an interview conducted by Nadia Tronchoni in the newspaper El Pais, Carrasco has shared her memories of that accident and explained the hard times she has gone through during these months until reaching her almost total recovery today.
"It was a silly fall going into the gravel. The first thing that crossed my mind after the accident was if I could race in [the Round of] Barcelona, ​​there was a week left. As they gave me information, I realised that I was not going to be able to run that or any other race," the 24-year-old driver remembers in the interview. "I never doubted that I would race again. They told me that I would need between three and five months to be able to begin to be well and lead a normal life; in the end, we have shortened the deadlines a lot."
Carrasco recalls that Estoril's injury was not her first injury - she had already fractured her elbow, clavicle or shoulder - but is aware that, in the job she has chosen, risk is part of the game: "You go around the bad stuff a lot, the damage that you could have done to yourself, in the end you stay there. The only way is to think about what to do to recover, be better and return as soon as possible." And she acknowledges that she has not spoken to anyone about the risk that she took: "Not even with my family. From the beginning I have understood their risk as part of my job, I have understood that I can hurt myself a lot and that a fall can have difficult consequences. But I was lucky."
Follow the news of Ana Carrasco during the 2021 preseason with the WorldSBK VideoPass.