Camier: "We believe in their potential... our expectation is to be trying to win the Championship"
Thursday, 23 December 2021 08:55 GMT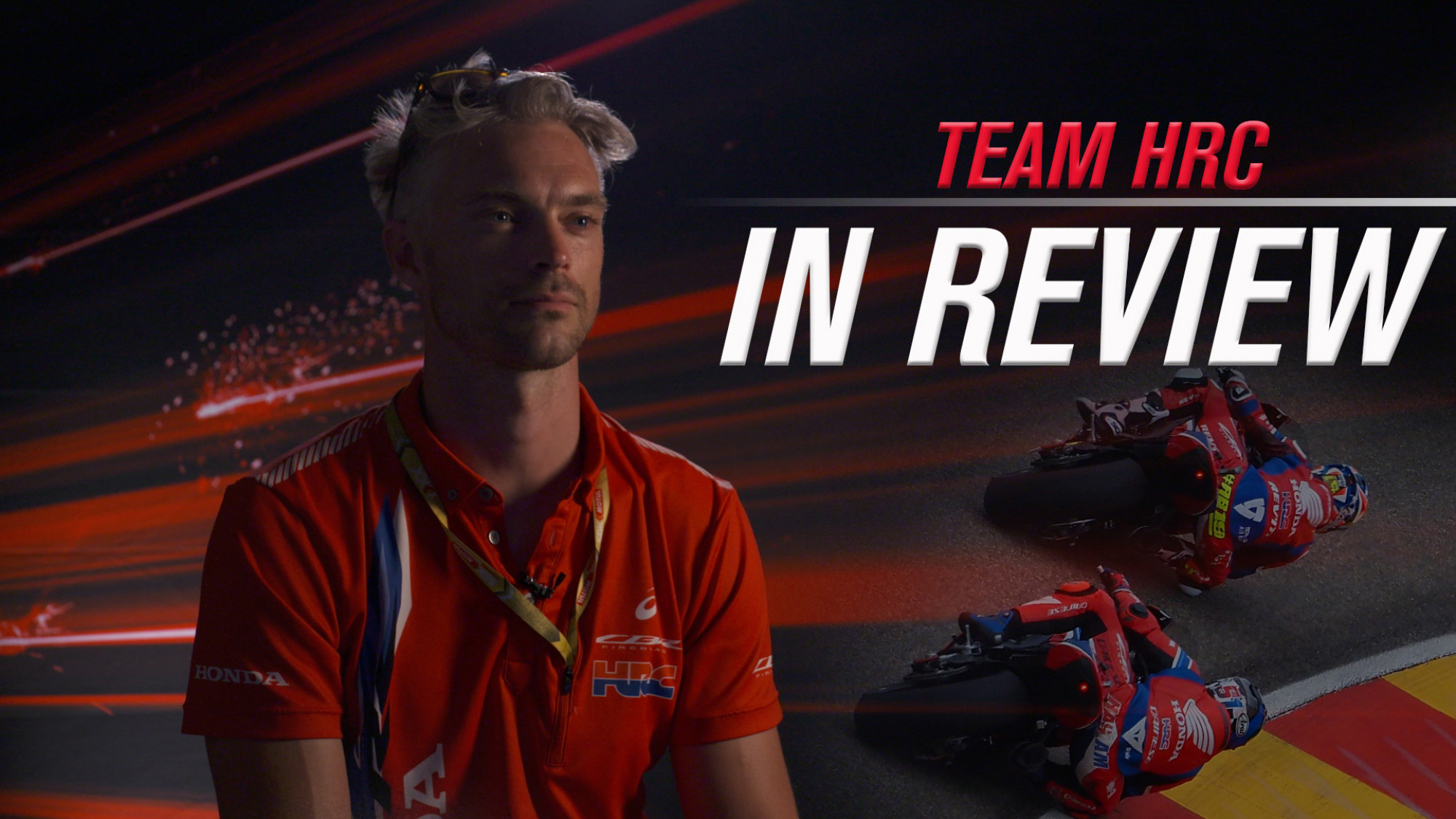 Team HRC's Team Manager, Leon Camier, sat down to review a 2021 season where Honda claimed two podium finishes
There was a big change at Team HRC ahead of the 2021 MOTUL FIM Superbike World Championship campaign as Leon Camier was appointed Team Manager of the factory outfit. As the season came to an end, the Brit sat down to reflect on a season where Honda claimed two podium finishes with Alvaro Bautista but finished fifth in the Manufacturers' Championship.
After a challenging first season with the CBR1000RR-R when Honda returned to WorldSBK as a full-factory team, Honda brought in Leon Camier as Team Manager as they looked to move closer to challenging for podiums and wins. A mid-season test proved to be a defining moment as Honda made a step forward with Bautista and Haslam.
Reviewing the 2021 season, Camier said: "2021 season has definitely shown some improvement for us. Of course, our expectation is to be trying to win the Championship and, and fighting for wins consistently, but considering the project is in its second year with everything that's happened with COVID, I think we've made some good progress for sure, especially the last half of the season. We had some good tests in the middle of the year and then we'd come to the last races with a better package and I think since then Alvaro has been in the top five in nearly every race. Leon was also fighting for the podium in Portimao. We definitely made some progress, but we still need to make some more."
Camier, who claimed nine podiums as a WorldSBK rider, also discussed his hopes about how testing could help Honda for the 2022 season, with the Japanese manufacturer opting to change to an all-rookie line-up of Iker Lecuona and Xavi Vierge. It marks a change of approach from the previous two years when experienced riders made up the line-up.
Looking ahead to testing, Camier explained what was still missing and how they plan to strengthen the package: "Lap time is missing of course, but we know the areas where we need to work, we still have to improve some areas with the bike for sure. A little bit in every area basically with electronics, engine, chassis. We know the areas where we can improve, so hopefully this winter, we can make some adjustments, we can bring some new parts to the bike and hopefully we can have a good test and understand that we can be hopefully nearer the podium and nearer winning races next year. The winter will be very challenging to new, young riders with no experience in this Championship on these bikes, tyres, experience with anything. This is something that hopefully I can try to help them with. We will have a very strong structure for the start of the year for testing and we will try to plan everything as best we can to give them the best opportunity to start.
When Honda returned as a full factory team in 2020, they went for experience to develop the bike with Bautista and Haslam. After three podiums in two years, all for Bautista, Honda have decided to change their approach with the signings of Lecuona from MotoGP™ and Vierge from Moto2™.
Camier revealed the thought process behind this change, saying: "The change for 2022 with two young riders is predominately about having some fresh blood. It's easier for younger riders to adapt to a new package, having no experience in this class before. We think that we have good technicians and a good base around us that we can provide a bike and package that is competitive. The main reason is we believe in their potential and that they can adapt to our bike easier than having an older rider try to change it into something else. I would like to see them start in a calm way, build up and then start to achieve podiums step by step. We would like to see them win races, that will be the plan, but also, we understand this is many new circuits, many new situations for them, so it will take time for them to learn, it will take time for them to understand. Of course, we understand that it's a big task for them to be competitive straight away. So, I would like to see a good progression throughout the year."
Follow all the action from WorldSBK in 2022 using the WorldSBK VideoPass!