CNN catches up with Carrasco on her remarkable recovery
Monday, 19 July 2021 07:28 GMT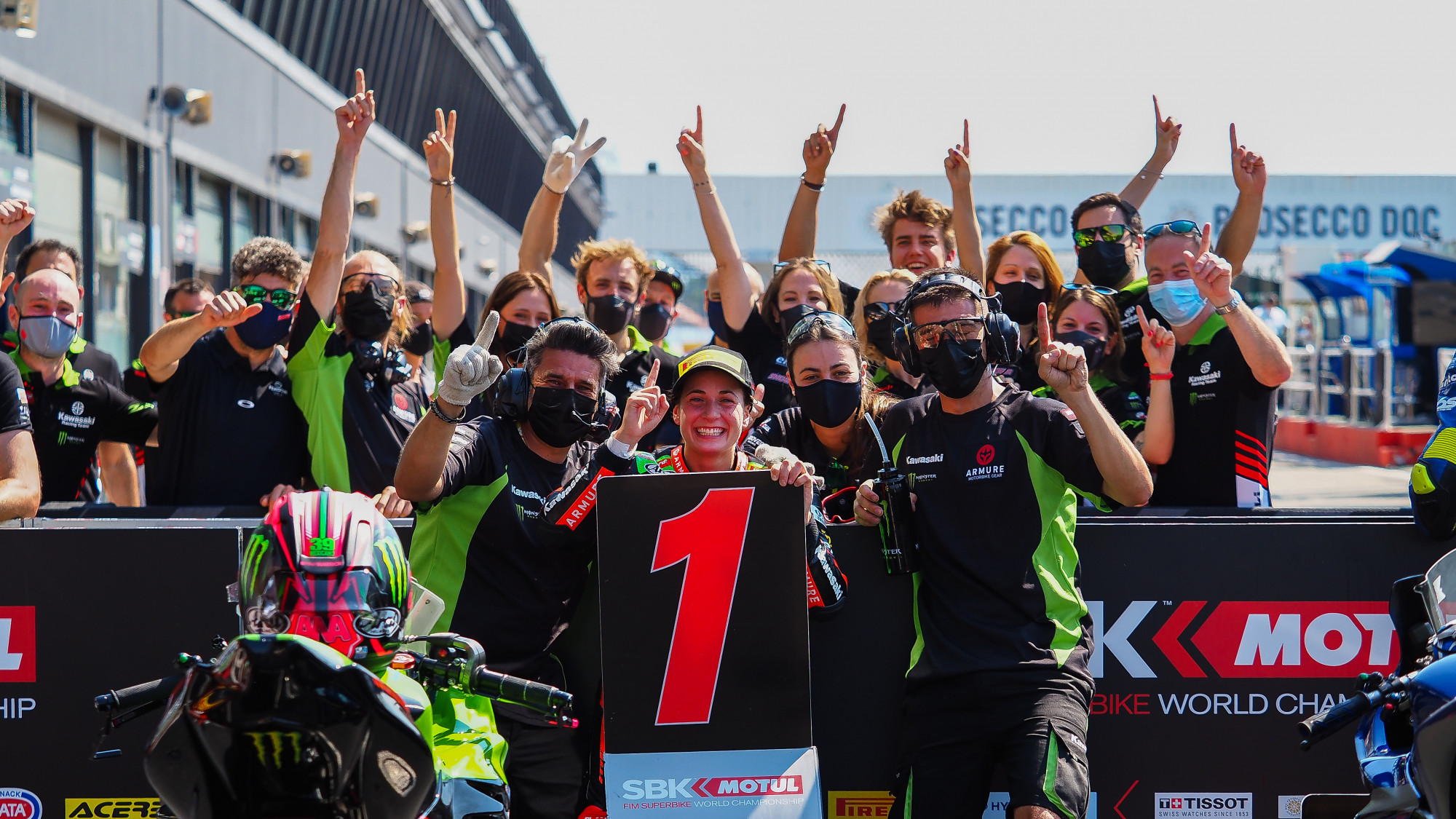 Spanish rider Ana Carrasco has been talking to global media outlet CNN about her surgery-to-race winning recovery in WorldSSP300
After claiming a stunning FIM Supersport 300 World Championship victory last time out at the Misano World Circuit "Marco Simoncelli", Ana Carrasco's (Kawasaki Provec WorldSSP300) comeback had hit the final mark: to be back on the top step of the rostrum. It took just eight months from the crash at the Circuito Estoril, and two fractured vertebrae, before the Murcia-born rider was back on top. Carrasco has been talking about her recovery and comeback with global news outlet CNN, with the full interview available here.
Discussing the accident that forced her to require surgery, Carrasco said to CNN: "It was my first time in a strange track, so I went much faster than what was possible in one corner and I went out into the gravel. It was not a big crash, for sure, it was maybe a stupid crash, but I had bad luck and I was injured a lot in this stupid crash."
Throughout her recovery, Carrasco would post pictures on social media to ensure her fans were kept up to date. During the interview, the 2018 WorldSSP300 Champion explained why she did this, in particular a picture of a scar on her back: "I showed it because I think that social media is good to be close to the fans. We always show the good moments [...] but then behind all of these things the riders have to pass some difficult moments during their careers, and it's important that they know also this [...] I wanted to make them part of my recovery."
When WorldSSP300 returned to Italy for the Pirelli Made in Italy Emilia-Romagna Round and, in a dramatic Race 2, Carrasco claimed victory after a last-corner error from rival Tom Booth-Amos (Fusport – RT Motorsports by SKM – Kawasaki). Discussing this, Carrasco said: "The Misano race was really crazy. In the last lap I had good luck, I was in the right place in the straight, I could overtake I think seven, eight riders in the last four corners [...] to finish second would have been good in that race, but winning was even better for me, for the team. They had to wait for me for many months, so to be back winning was really nice for them and for me."
Check out the full interview between Carrasco and CNN, where she discusses lots more about her recovery and returning to the track!
Don't miss any action from WorldSSP300 in 2021 using the comprehensive WorldSBK VideoPass!