"Bike ready" Carrasco returns to the track at Barcelona
Tuesday, 23 February 2021 16:00 GMT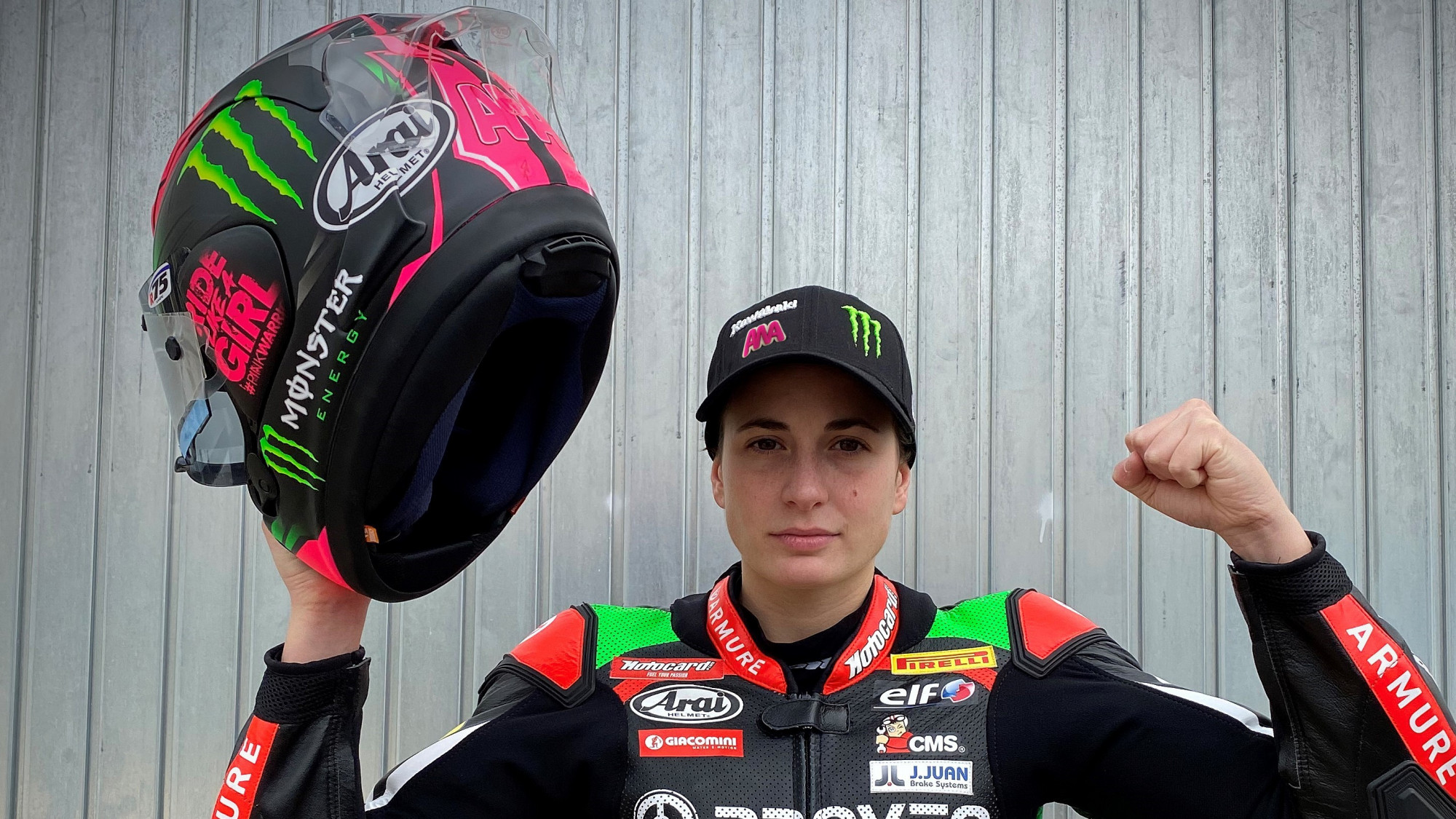 Just five months after suffering a double vertebrae fracture, Ana Carrasco will return to her race bike at the Circuit de Barcelona-Catalunya
With the FIM Supersport 300 World Championship paddock gearing up for another year of intense competition, preperations are well underway for the return for racing. For Ana Carrasco (Kawasaki Provec WorldSSP300), this means returning to her Kawasaki Ninja 400 five months after a testing crash at Estoril where she suffered a double vertebrae fracture and required surgery.
With the season scheduled to start in mid-Spring, the 23-year-old rider from Murcia has been focusing on her recovery since her last surgery in mid-January, the 2018 WorldSSP300 Champion will return to her bike at the Circuit de Barcelona-Catalunya on Wednesday as she prepares to win the World Championship for a second time; hoping to become the first rider in WorldSSP300 history to win the title on more than one occasion.
While she describes herself as not at full riding fitness, Carrasco believes she is "bike ready" as her recovery from her back injuries step up another gear with a day of testing in Catalunya. Her crew are ready to welcome her back to the garage following her recovery while her machine has been prepared for her as she looks to get back on track.
Carrasco said: "Of course I feel super happy to be back on the bike. In reality, five months has seemed like five years to me! I love riding, so to be back with my team is for me the perfect situation. I am motivated and happy.I have been listening a lot to my doctor and now he says it is OK to ride. I am excited to be "bike ready" and to get back on my Ninja 400 for Winter testing. Now it is time for me and my Ninja to get back into shape. I have a great team to support me and had so many good wishes from fans when I was recovering. My head is in a positive place and really soon I hope to be back to full riding fitness."
You can follow action from WorldSSP300 in 2021 using the WorldSBK VideoPass!