Bayliss on his son Oli's bright future, his WorldSBK switch in 2000 and his biggest battles
Thursday, 4 March 2021 14:24 GMT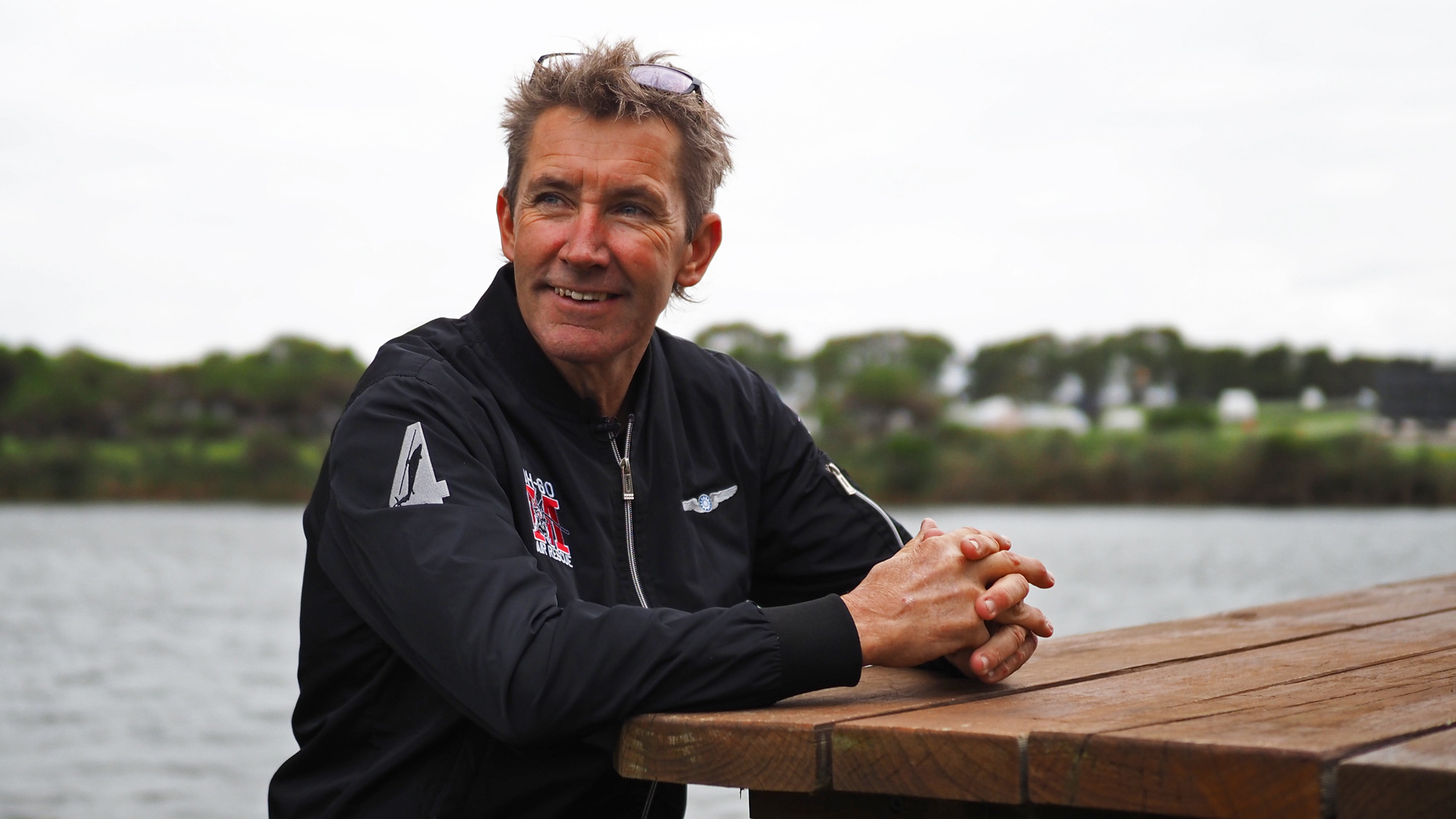 The thunder from Down Under: Troy Bayliss may well be a three-time Champion but he once thought his WorldSBK career was over back in 2000, when he was Carl Fogarty's replacement
The MOTUL FIM Superbike World Championship has seen many famous names come through the paddock over the years. We caught up with triple World Champion Troy Bayliss, chatting about how he thought that he'd never race in WorldSBK after a disastrous first round as Carl Fogarty's replacement in 2000, signing off his career as Champion and how his son, Oli Bayliss, may be heading for stardom too.
Starting with his big move to WorldSBK in 2000, Bayliss was surprised: "Moving into WorldSBK in 2000 came as a bit of a surprise but to start with anyway, my goal was to end up there. When Carl had his accident, I was riding well after winning the British title in 1999 and moving to America for Vance and Hines Ducati in 2000. I thought it would be another year or maybe even two before I got to WorldSBK. The first race was at Sugo and I had a disastrous time, crashing in both races. I thought, 'I'll never get the opportunity to ride again and after crashing twice, I'd not go back to World Superbike' but I did come back and I had a good ride at Monza; after that, the deal was done and I wasn't going anywhere: I was staying in the World Championship."
One of his biggest rivalries came with Colin Edwards, with both enjoying multiple seasons of battles: "A lot of the fights with Colin Edwards would feature plenty of moves that we'd try on each other to try and break one and other but most times, it came down to the last two laps. Monza 2001 in Race 1 was a big breakthrough, after lots of podiums at the start of the year and to finally get a win – at Monza as well – was great. I was pretty well known for the fights I had with Colin but I had so many other fights with other guys too; Frankie Chili, Noriyuki Haga, Yukio Kagayama, Troy Corser, Neil Hodgson and James Toseland. I had really good times; what a great time in WorldSBK!"
There was also a titanic rivalry with James Toseland, mainly in 2007: "There were times when I had heaps of battles with James Toseland, especially in 2007. I was on the Ducati 999 and we had managed to win the Championship in 2006 but by 2007, the Japanese bikes were getting faster and the 999 was in its twilight. I pushed hard all the time and often, over the limit, like when I crashed at Donington Park. James then went on a bit of a good streak and it was annoying me that he was winning so much! Haga was like a dog with a bone and spent most of the time half a centimetre from my back wheel. Max Biaggi was always pretty intense, especially in 2008 when we were both riding for Ducati, so we had some good battles then too."
A popular character on and off the track, Bayliss enjoyed the passion of the crowds at most tracks but listed his favourite places to win: "My favourite places to win were in Australia, the UK and Italy. The three biggest places where you could hear the crowd were Brands Hatch, where you literally heard them over the engine. There was also Monza and there was Imola; they were the strongest places. There was something about Imola and Monza where it is like riding through a park, so different to other places. The atmosphere was completely crazy and it is very difficult to explain how good it was."
"I remember 2001 at Imola, as the title was already in the bag and I had a lot of family over. Our bike was painted in Paul Smart's colours from when he won the Imola 200 and I was there on the 998 with the colours of his bike. I had a big crash in Race 1 with Regis Laconi and that was the end of my weekend!
"In 2002 at Imola, I finished second to Colin but people will never forget that race, it went down in the history books and in all, it was a great weekend for the Championship and a great showdown for the fans. I think Ducati were more disappointed than me because I didn't win the Championship but it was just one of those things. I knew Imola was going to be difficult as Honda had already tested there and were up to speed and strong from the start. There were times where I was trying to slow up each race but then Colin would pass and pick the pace up again. On the last lap of Race 2, I had a massive moment and knew it'd be really difficult and that it was pretty much in the bag for Colin."
Bayliss signed off his career at the age of 39 but still at the top of his game, and found it harder than he thought it would be to walk away from the sport: "By the end of 2008, I was happy to step away, despite how hard it'd be. I thought I was absolutely fine by doing it like that: winning and stopping. Basically, we came home for pretty much the first time since 1998 and it was such a culture shock to come back and try and live a life from before.
"I miss winning and the competition, but to finish at 39, I still felt like I could carry on but I'd had enough of it. Also, for the family too; Mitchell – the eldest – was 14 at the time and Abbey was 12 so we thought they'd had enough time chasing me around and it was time to bring them home and give them a bit more of a normal life."
However, the Bayliss name is still going strong, and his son Oli could be the next Australian star: "Oli started when he was around 11 or 12 and he had done a bit of riding before we went to the national championship. When I got him going, I got him a Metrakit and he was doing some riding on a kart track. We then went to the race track for the first race of the series we'd entered and it was raining. I said to my wife, Kim, that we should watch from a bridge and anyway Oli he was riding in fourth or fifth and he crashed right in front of us and it was quite fast. Kim just turned round to me and said, 'you better burn that f*****g bike!' but she realises now that it is what he wants to do and now I'm feeling like how she used to, as I can barely watch; I'm quite nervous like a normal dad, which I never understood before."
There're even similarities with some of the support around Oli, as Bayliss' former boss and manager Darryl Healey supports Oli's efforts: "There's always a masterplan behind the plan and when I went to the UK in 1998, that was Darryl Healey, the boss of GSE Racing. He then became my manager and a great friend and even now, there's a GSE sticker on Oli's bike because he's supporting our family. Oli's had a couple of years on the 600cc Supersport bike and finished second last year in the Championship. Of course, I will worry with him on the Superbike in 2021 but there's plenty of potential for him to be a professional racer."
Enjoy the 2021 World Superbike season with the WorldSBK VideoPass!