BAUTISTA OPENS UP: "I feel proud… I want results at Ducati"
Thursday, 18 November 2021 08:26 GMT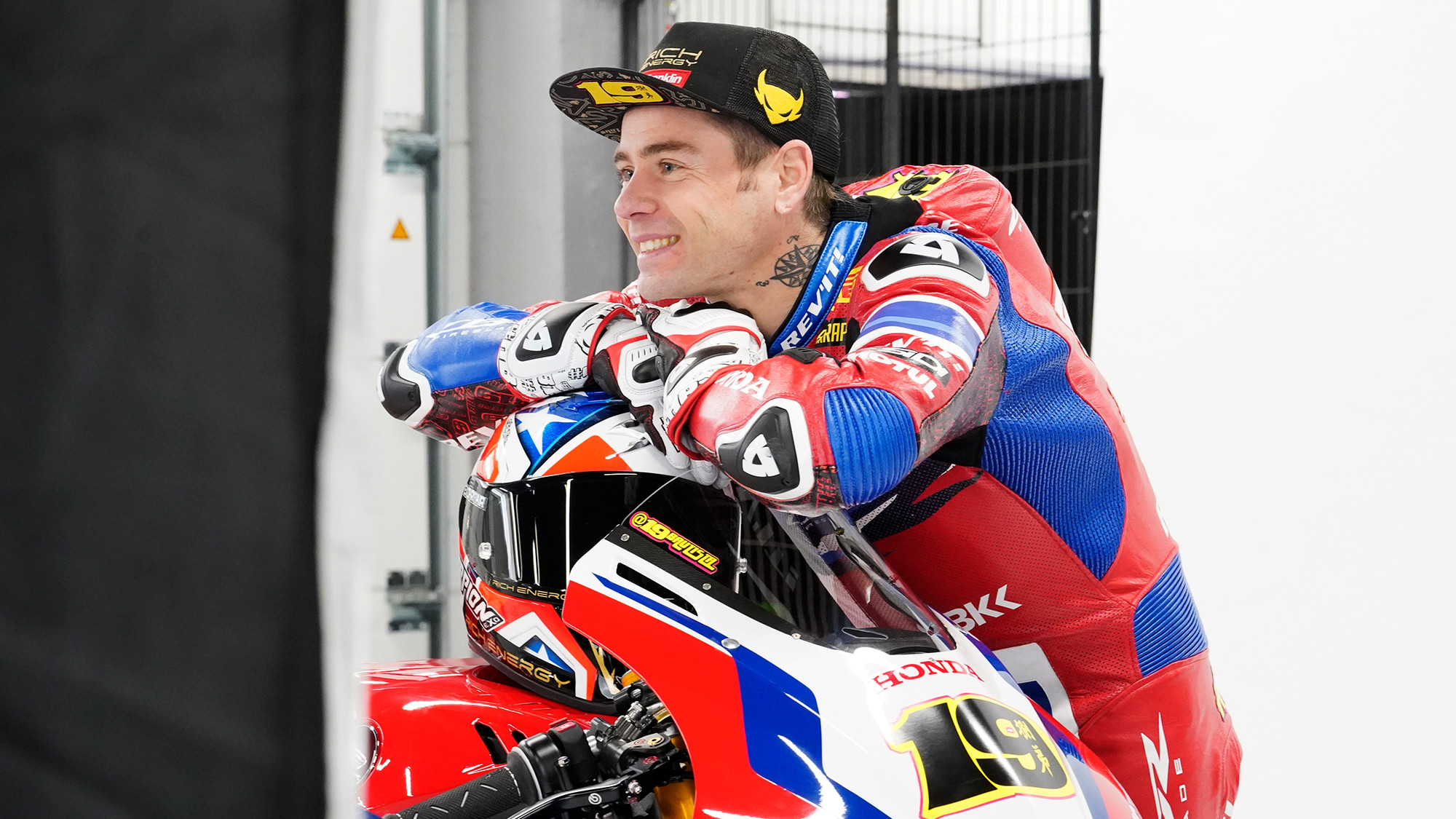 Alvaro Bautista gears up for his last round for Honda, and talks of his Ducati decision for 2022 and said it was a question of time that made him switch, whilst also being proud of his work at Team HRC
The 2021 MOTUL FIM Superbike World Championship's final round of the season at the Pertamina Mandalika International Street Circuit may be waiting for the Champion to be crowned but there's also plenty of other stories to be keeping an eye on. The Pirelli Indonesian Round will be Alvaro Bautista's (Team HRC) last with Honda, as he switches back to Ducati for 2022, where he won some 16 races in his rookie season. Explaining his decision, his targets, ambitions and saying that eventually, Honda will arrive with a very competitive bike, the Spaniard, who turns 37 on Sunday race day, revealed all.
2022 AND BACK IN RED: "When I had the chance to choose… it wasn't easy"
"Next season, I will change team and I return to Ducati, and sincerely, I don't want to expect anything," began a humble Bautista. "I rode the bike two years ago and I don't know how the bike is right now. I just want to test, ride and recover the good feeling I had during that time. I don't expect anything; I don't want to come back and say, 'I'm going to win' or 'I'm going to fight for the Championship'.
"I just want to recover the good feeling on the bike, try to be fast and try to enjoy it. I want results with Ducati, and I learnt a lot in 2019 because I was very, very strong at the beginning of the season, then we did worse. I don't have a result or a position as a target for next season, I just want to enjoy it, ride the bike and then let's see."
Bautista said the main driving factor for his decision was time, both for him to be on a competitive bike and for Honda to develop into one: "Sincerely, when I had the chance to choose between HRC and the Aruba.it Ducati, it wasn't easy. HRC is a big company, the Ducati is a good, competitive bike already. My feeling is that HRC will arrive with a competitive bike, for sure. They have done it in MotoGP™ and they will do it here, but I think they need more time, especially in this Championship where the rules are you can't change the bike in the same way you can in MotoGP™.
"I think I'm not the youngest rider on the grid and I don't have that time. My decision was a question of time: I want to try and be fast and competitive, and I want to have a bike that's already competitive now. I think this was my motivation to make the switch again. HRC will have a competitive bike, but they need more time, whereas I don't have that time."
TALKING 2021: "I expected to fight closer to the podium"
Talking about this season, Bautista was left wanting more: "The 2021 season for me has been maybe worse than I expected. After our first season with the Team HRC project, I expected to start the season in a better way. Especially in the first races, I don't think we improved too much compared to 2020, so I expected a bit more at the beginning. We worked during the season and did a lot of tests during the races, which in the end, it was difficult to find a real good step forward.
"In the end, around halfway into the season, we just decide to keep our base setup and make some small changes, working a lot with the electronics and the weight distribution of the bike. From the middle of the season until the end, we did a bit better just because we keep the same bike, and we make some small improvements with the electronics. It was a small step forward and, in the end, we could fight for podiums but in the end, sincerely, I expected to fight closer to the podium from the beginning of the season. In the end, it was not easy, but we made some steps forward with the project and with the bike."
LOOKING BACK: "I feel proud"
Concluding by summing up the past two years at Honda, the 36-year-old said: "After these two seasons with Team HRC, I discovered more about Superbikes. Besides 2019, I'd never rode this kind of bike, so everything was new for me. These last two seasons, I learnt a lot. I have more experience with the tyres, I learn more about the bikes, I know more about the difference of the bikes, I learn a lot to start form zero and to develop a new project in WorldSBK. I was focused on electronics, the frame, engine character etc., so I worked in a lot of areas where I didn't work in my first season.
"I know the Championship very well, I have a lot of experience and it has been very positive for my riding style, because I have learnt a lot, gained a lot of experience to develop a new project with HRC. We started to do the base bike for the future. I feel proud and even though the results are not what we expected, we did our best in the races, so I'm happy for the work we did."
Watch the #WorldSBKFinale from Mandalika in comprehensive style with the WorldSBK VideoPass!