Aegerter switches to WorldSSP with Ten Kate for 2021
Wednesday, 2 December 2020 10:17 GMT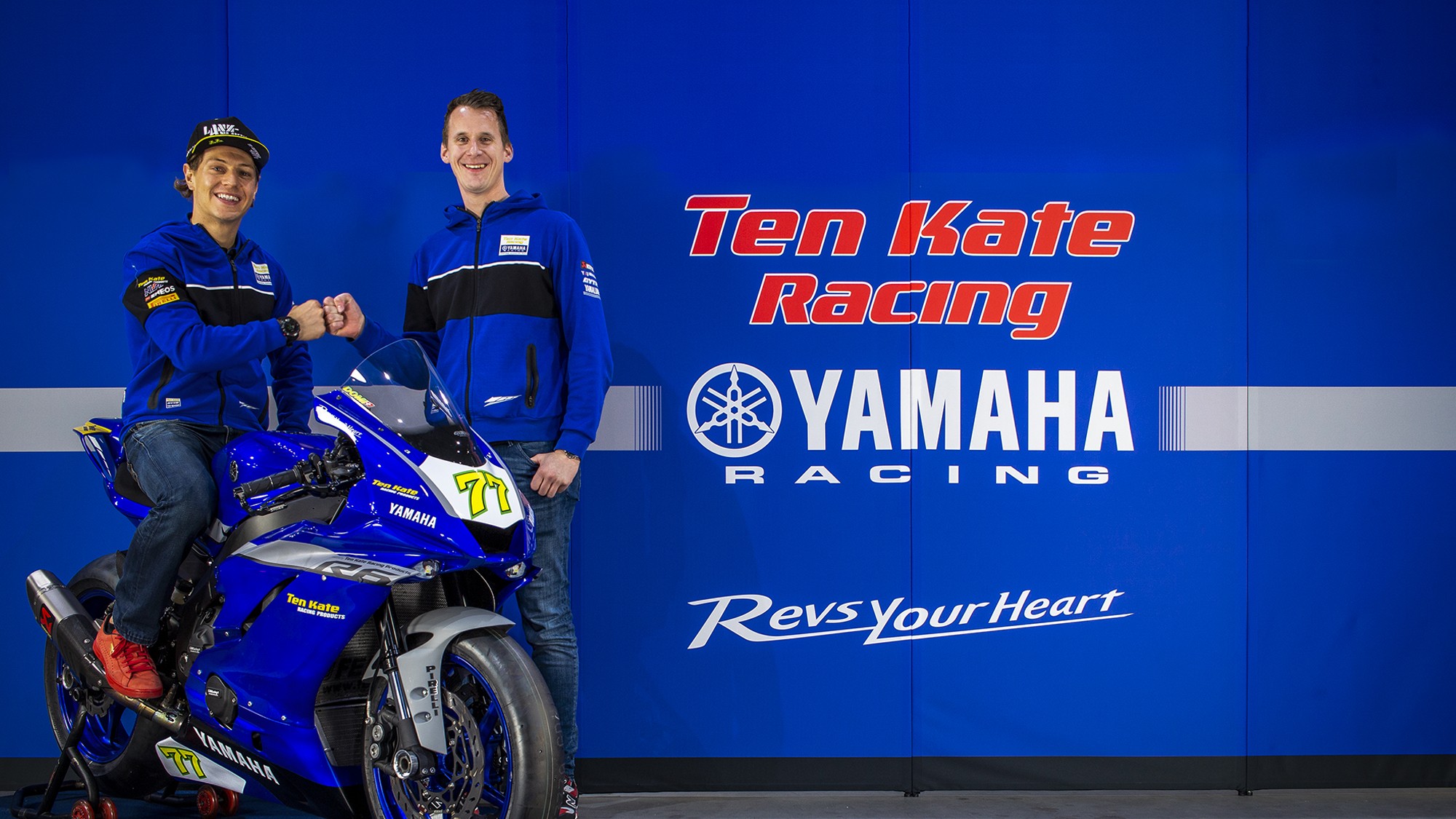 The Moto2™ stalwart moves over to World Supersport in 2021 and hopes that he can return to winning ways once more
The 2021 FIM Supersport World Championship grid continues to form ahead of the new season and the campaign will see a big-name rookie light up the Championship. Dominique Aegerter has signed for the Ten Kate Racing team and the Swiss Moto2™ World Championship veteran will make the move over to the WorldSBK paddock, using a Yamaha YZF-R6 in his and the Dutch team's quest to return to the top. Meanwhile, the Ten Kate team also said that they hope to be announcing the rest of their plans in the coming weeks, regarding WorldSSP and WorldSBK.
Born in Rohrbach, Switzerland, Aegerter has spent over a decade at the sharp end of competition in Moto2™, picking up one victory at the Sachsenring in 2014 as well as six other podiums throughout his career; 2014 would be his best season in Moto2™, with four podiums and fifth overall in the Championship. As well as Moto2™, he's also competed at the Suzuka 8 Hour race in Japan in the Endurance World Championship and on his debut, achieved a podium, also in 2014, before backing it up with another podium a year later. In 2020, the 30-year-old was third overall in the MotoE™ World Cup with two wins, a replacement rider for the NTS team in Moto2™ as well as a wildcard at the final CEV Moto2™ European Championship round in Valencia, where he took two podiums.
Moving into WorldSSP, he hopes to emulate former Moto2™ rival and fellow countryman Randy Krummenacher's success in the class. Speaking about the announcement, Aegerter said: "I am very happy that I will be a part of the Ten Kate Racing Yamaha WorldSSP project in 2021. First of all, I owe a lot to Gerrit – and Ronald ten Kate and Kervin Bos for all the faith they have in me and giving me a chance in their professional and very experienced team. It is an amazing opportunity and it is my goal to be able to fight for the top positions in every race next season. It will be the first time for me to ride a Yamaha YZF-R6 but I have ridden a lot of different machinery in the last couple of months so I do not expect that it will be hard to change my riding style to this machine.
"Besides that, I will be entering a very experienced team and I am convinced that, together with my crew chief and mechanics, I will get used to this machine quickly and be able to go fast. I can't wait to start together, and I can finally get on this Yamaha YZF-R6 for the first time in early January. Finally, I would like to thank my brother and manager for creating this great opportunity for me. Also, thanks to IXS Hostettler Yamaha in Switzerland for their support."
Ten Kate Racing have had a rich history in the FIM Supersport World Championship, with their records of achievements unmatched, making them the most successful WorldSSP team in history. From 2002 to 2008, they were unbeaten in the WorldSSP Riders' Championship, with Fabien Foret winning the title in 2002, whilst Chris Vermeulen, Karl Muggeridge, Sebastien Charpentier, Kenan Sofuoglu and Andrew Pitt followed in the years to come. They returned to the top again in 2010 with Sofuoglu, whilst their latest title success came with Michael van der Mark in 2014. Since that, Kyle Smith has bene able to win for the team, whilst American PJ Jacobsen took podiums throughout the 2016 season, narrowly missing out on runner-up slot.
Team manager Kervin Bos stated his excitement about the signing of Aegerter: "Ten Kate Racing Yamaha back in World Supersport, how nice is that? We have started this project with only one goal in mind and that is fighting for the top positions. The first rider that we have signed an agreement with is Dominique Aegerter. He is a Moto2™ winner and podium finisher and a multiple podium finisher in the famous Suzuka 8H World Endurance race and in the past season a double winner in the MotoE™ World Cup."
Continuing, Bos said of Aegerter experience and how this was 'only the start' of things to come as the team announce their plans for the months year ahead: "This means that he is very experienced but also fast, we are very proud to be welcoming Dominique into our team. We think that his experience, drive and fighter's mentality are a very good match with our new World Supersport project. But this announcement is just the start, in the coming weeks we hope to bring you more news regarding this new World Supersport project but definitely our World Superbike plans for 2021 as well."
Two of the last three WorldSSP Champions have come over as rookies from Moto2™ and the last Champion to not come from or return from Moto2™ was Michael van der Mark in 2014. If the form book is anything to go by for the year ahead, Aegerter will certainly be in the mix from the off. Will he be able to capitalise on his and the Ten Kate Racing squad's experience?
Find out all the answers in the year to come with the WorldSBK VideoPass!