Aegerter: "It's always tough to be faster than anyone else, whatever the championship"
Monday, 1 February 2021 15:41 GMT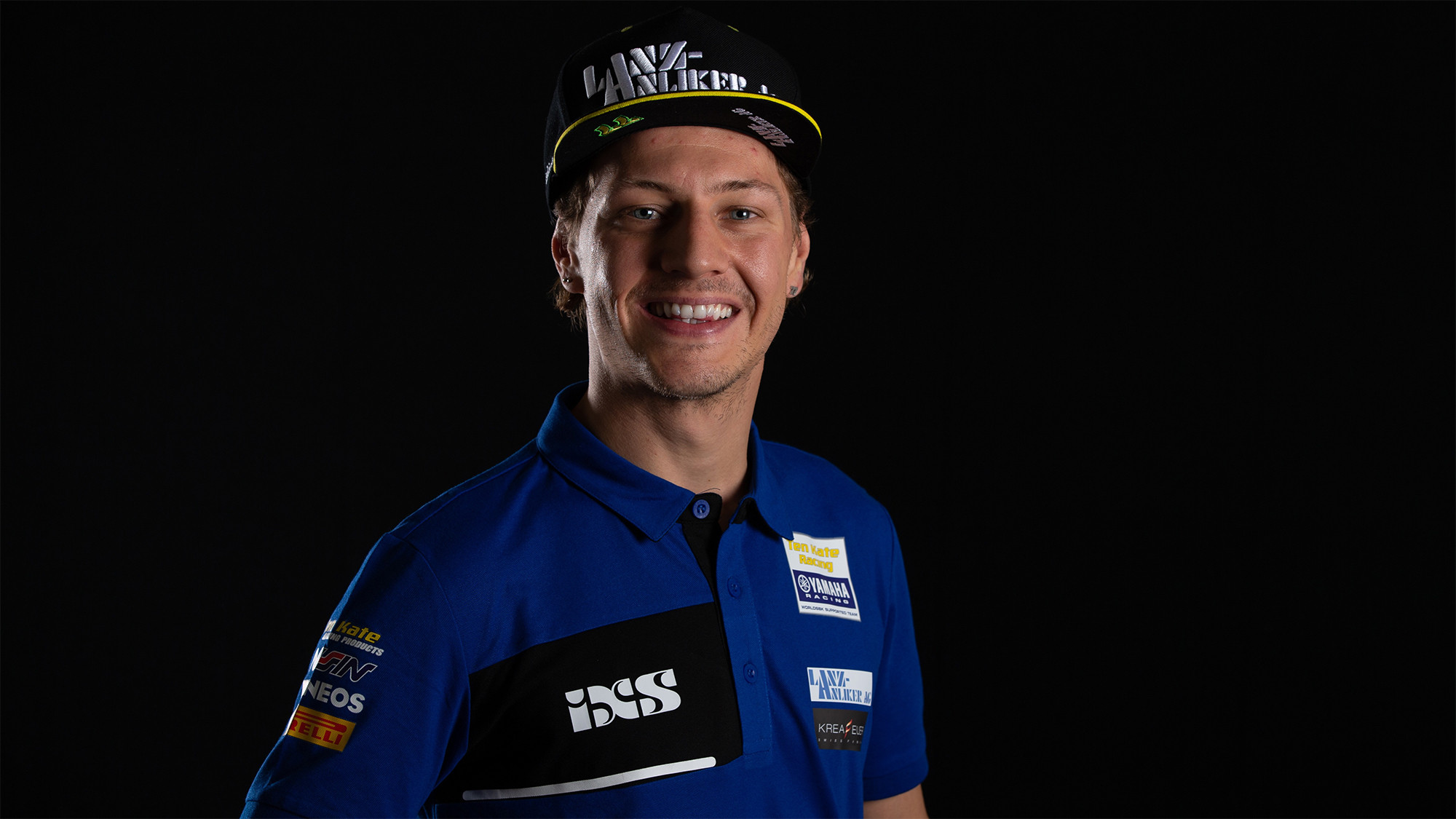 New Ten Kate Racing recruit Dominique Aegerter discusses his upcoming 2021 campaign where he will race in two championships and be on standby for a third
Preparations for the 2021 season are well underway with racing due to get underway in the coming months across the globe, and for Dominique Aegerter (Ten Kate Racing) this means preparing for at least two competitions in 2021. The Swiss rider will make his FIM Supersport World Championship debut in 2021 as well as competing in the MotoE™ World Cup.
Aegerter brings across 14 years of experience from within the MotoGP™ paddock including in the 125cc World Championship, Moto2™ and MotoE™ World Cup, including finishing third in the latter in his debut campaign in 2020. The 30-year-old has also claimed two top-five championship finishes in Moto2™ and will be looking to replicate this form as he embarks on a new career challenge. He will also be a reserve rider in Moto2™ for 2021, ensuring Aegerter will have a busy campaign racing in at least two championships.
Discussing his upcoming season, Aegerter said: "I will be doing both MotoE™ and WorldSSP this year, and I'll also be a third rider in Moto2™, so it's quite a busy season ahead! I think on the physical side there should be no problem with this, but the more difficult part is to switch between the two bikes, adjusting my riding style throughout and making sure I maximise every weekend."
Although Aegerter, who has two Suzuka 8 Hour podium finishes to his name, will be competing in WorldSSP for the first time, he has raced against some of the experienced competitors in the Championship and will be looking at battle with them again in 2021. He said: "I've raced a lot of riders who I'll be going up against next year, like Jules Cluzel and Raffaele De Rosa, so I know the competition quite well. I will be a rookie in this category, but I have a lot of experience with 125cc and Moto2 on many different bikes and manufacturers. Also, in the Suzuka 8 Hours, I have raced some bigger bikes, so overall I feel quite confident of being able to adapt."
The Swiss rider joins a team that claimed nine riders' crowns between 2002 and 2014 and Aegerter will be looking to add to this tally in 2021. Aegerter said: "I was already thinking last year about joining the WorldSSP grid. I was looking at what the best option would be, to show my potential and also just to have fun racing. The goal is to try and be on top and be up there with the best Supersport riders. To set the goal now is very difficult because I don't know how my riding style will fit the bike, but in my head I do have some high aims and will try to achieve them. It's also great to be joining the grid with a team that boasts a huge amount of success in this category. I've visited the Ten Kate Yamaha factory in the Netherlands, they give me a good feeling and confidence, and I'm very motivated to be a part of this championship-winning team."
Follow Aegerter's debut WorldSSP campaign and more using the WorldSBK VideoPass!