WorldSBK paddock reacts to calendar update
Thursday, 16 April 2020 12:54 GMT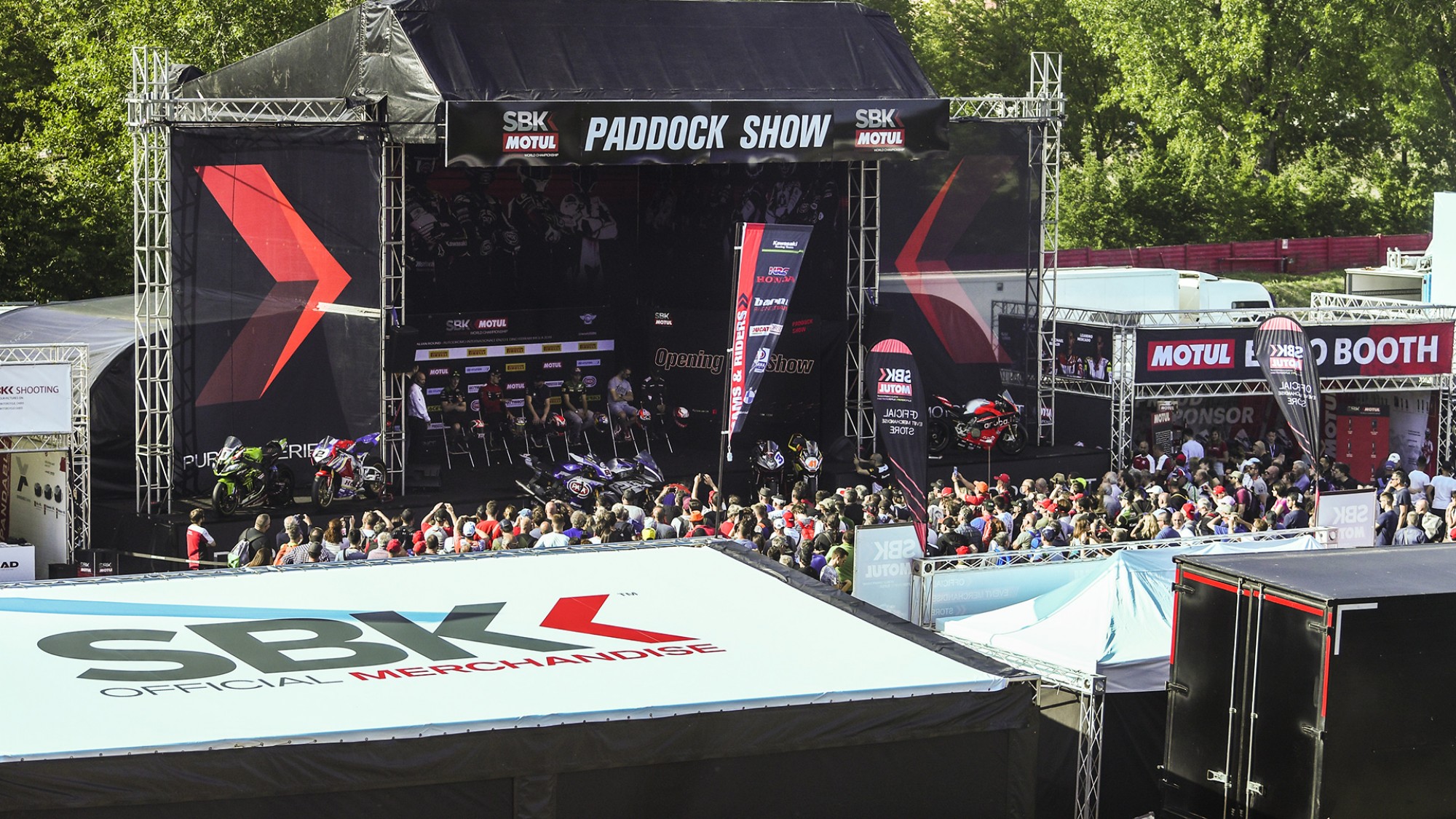 Paddock personnel give their opinions on the latest WorldSBK calendar changes with Aragon and Misano rescheduled and Imola cancelled
With the announcement of changes to the 2020 MOTUL FIM Superbike World Championship calendar, personnel from the WorldSBK paddock have been giving their views on the update. Team staff and riders have been giving their thoughts on the changes which mean the Aragon Round and Riviera Di Rimini Round have been rescheduled while the Italian Round at Imola has been cancelled.
Five-time WorldSBK Champion Jonathan Rea (Kawasaki Racing Team WorldSBK) said: "I think it's great news that both WorldSBK and the circuits have been working really hard together to adapt in this uncertain period to try to find new dates and we have to take the revised calendar with a pinch of salt. We just have to follow the evolution of the virus around the world to make sure it's safe for worldwide travel. To finish the season in Misano would be great as I have a great relationship with the Italian fans and Misano is a great circuit."
Loris Baz (Ten Kate Racing Yamaha): "First of all, I am happy that we had a new calendar released. If the virus allows us to run this calendar, at the end of the year I would be really happy to have raced a 12-round Championship, if we manage to find a new date for the Qatar Round. With everything that has happened, all the other sports would be happy to be as fortunate as we are. Fingers crossed we can start racing from Donington. Then we'd have a great Championship over a shorter period of time, intensified but an interesting one. Now all we have to do is keep our fingers crossed…"
Paul Denning (Team Manager – PATA Yamaha WorldSBK Official Team) admitted it would be a challenging new schedule, saying: "It's a real positive Dorna are working so hard with circuits and other stakeholders to retain a credible 2020 world championship and to continue the incredibly exciting WorldSBK Championship that started in Phillip Island. The schedule, if it's able to go ahead, will be very challenging, but will be appreciated by stakeholders and fans, who are the lifeblood of WorldSBK. For teams and manufacturers, it needs to happen safely. It needs to respect advice and regulations out there but if it can happen, PATA Yamaha is fully behind it."
Shaun Muir (Team Principal – BMW Motorrad WorldSBK Team) delivered a message for fans as well as giving his thoughts on the calendar: "First and foremost, I've got to wish everyone safe health, good health and hopefully everyone can ride the storm and come out the other side of this terrible virus that's inflicted the globe and we come out of it stronger and ready for action in 2020. I think Dorna have made a really good move to keep the momentum of the 2020 Championship. It seems an age ago now since the Phillip Island round. I think it's going to be a challenge no matter what calendar gets announced now. I think July's optimistic and I think the fact we can target coming back and competing the 2020 is a real big positive for everybody. I think we need to be realistic and put a caveat that if it doesn't happen at Donington, then clearly the August dates are a second target but Dorna, having rolled the dice and made an announcement, is a real positive view for everyone to work towards. I wish everyone good health, I hope everyone's staying at home and washing their hands, protecting the health services around the world. Hopefully we can soon be back on track, put this behind us and be stronger and better and look forward to completing the 2020 Championship."
Kervin Bos (Team Manager – Ten Kate Yamaha Racing) gave his thoughts on the calendar. Bos, whose team Baz races for in WorldSBK, said: "I hope everyone is safe in this strange situation with coronavirus happening all over the world. Hopefully we can start the new season in Donington and even more exciting for us as a Dutch Team, the World Superbike is scheduled for Assen. We all hope to start as soon as possible as that's what we love to do. Stay safe!"
You can watch World Superbike action with the WorldSBK VideoPass!