Wildcard Folger: "My new goal is to go to World Superbike…"
Wednesday, 19 August 2020 06:18 GMT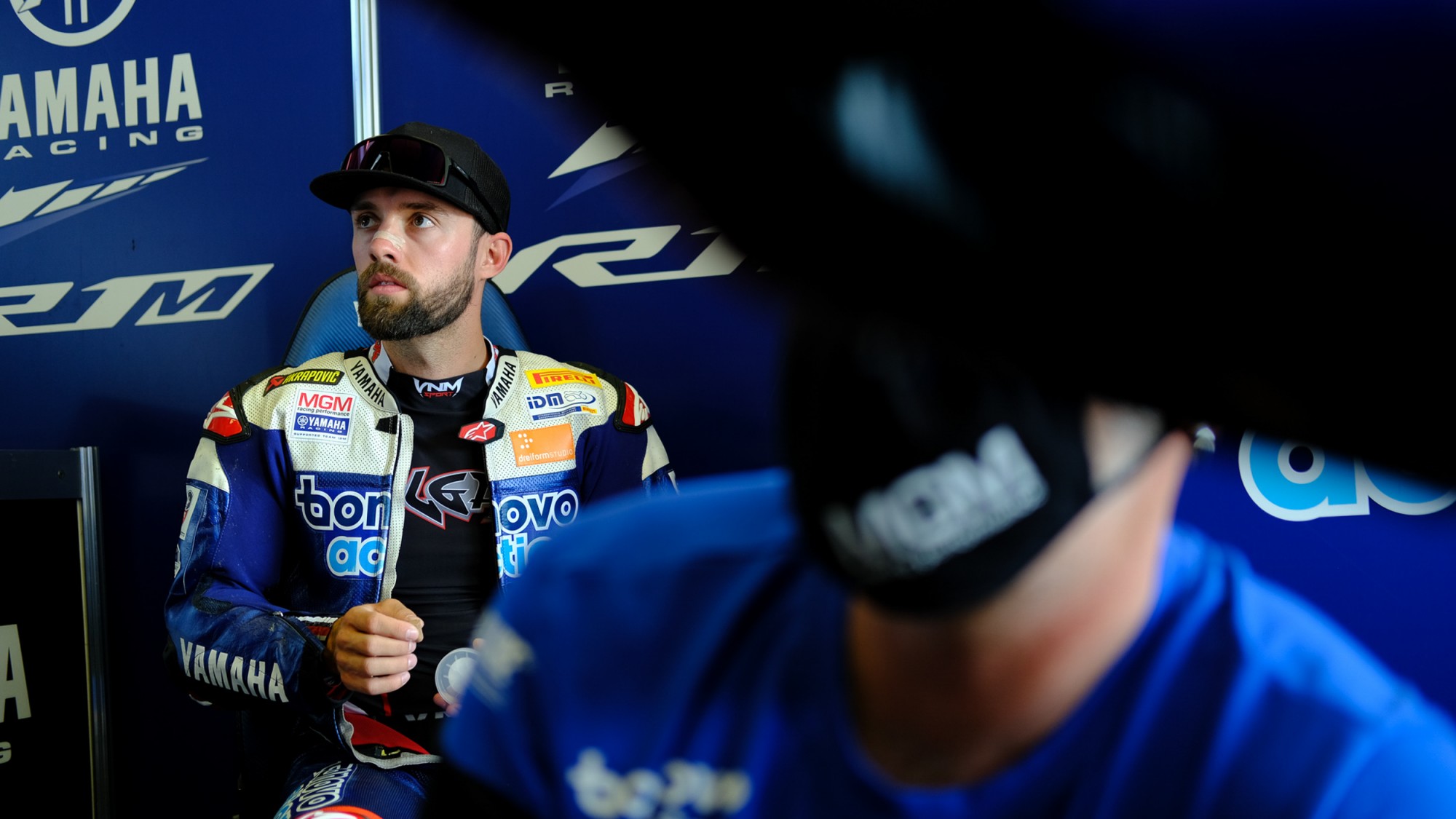 Jonas Folger's confirmed one-off round at Catalunya might not be the only time we see him in WorldSBK in the not too distant future…
At the inaugural Catalunya WorldSBK Round in September, there will be a familiar name coming to join the regular WorldSBK stars. Following the announcement that Jonas Folger will make a return to World Championship competition and join the WorldSBK field in Catalonia for the first time, we caught up with the German star. Ranging from how he feels to make his debut, his fitness and his aspirations, the recently turned 27-year-old gave us the lowdown.
You'll be making your WorldSBK debut; how do you feel?
"I am really happy to make my debut in World Superbike. It's a very interesting class and I really like to ride the 1000cc motorcycles. With many riders already in this category that I have been racing in the past, the level is really high in WorldSBK. After such a long time not racing in the World Championship, I'm really looking forward to it!"
You've already won races this year in the IDM category; can you be a contender in WorldSBK?
"I won the two races at Assen during the first round of the German Championship. But WorldSBK is a World Championship, so you can't compare the two – also, the bikes are different. I will also be a wildcard, so I hope I can have a good bike for that. This is one of the most important things, in order to be on more-or-less the same level as the rest of the field. I hope then that I will be able to do a good race; that is really important to me because I want to show people that I am still fast and able to come back to World Superbike."
You've been away from the World Championship for some time – are you back, fully fit?
"I've been away from the World Championships for quite some time now, but I am back because I decided to come back. I decided because I feel good; I've done some things in the last few years and it was a long process, but it will be a challenge just like everything in life. I am really looking forward to it and excited about this new chapter; there's a new goal in my life that I want to achieve, and that's what I'm working towards."
How close is your bike to the PATA YAMAHAS of Toprak Razgatlioglu and Michael van der Mark?
"I really don't know how close my bike will be with the factory Yamahas, but I think it is up to Yamaha what bike they will give me. I am pretty sure I will get some good material because I don't think they'd give me a bike that I can't fight for the top six with. I want to make many highlights and I hope that they will give me a good bike; we won't be testing before either, so it is important that everything works good with me and the team, and not have any issues with the bike."
What are your plans for the rest of the 2020, and your targets coming into the season?
"2020 has been a crazy year for everyone. The minimum I have to do is win the German Championship, but for me, the most important thing is the wildcard in Barcelona. I want to show people my skills again and I want to do it on the World Championship platform, because my goal is to race in the World Championship again in 2021. I will do all I can to give the team some interest and put my name back in the World Championship."
What are your ambitions for 2021 – will you be back in WorldSBK?
"I want to come back to World Championship and, I've also had some wildcards in Moto2™ but I wasn't feeling great in the smaller categories. I knew that if I want to come back to racing in any category, then I need to come back and race a 1000cc bike and a Superbike, as that is what I can do well. That's why my new goal is to go to World Superbike and I will do everything that I can to be good in Barcelona."
Do you think you can fly the German flag high in WorldSBK, if you can stay full-time?
"First of all, I think Sandro Cortese is a really strong rider in World Superbike. I hope he gets back really soon because he is a two-time World Champion from Germany, and it's such a shame that he suffered such a big crash. Of course, we are all fighters on track, and I want to be the best German rider. The first aim however is to get an offer for next year and that'd be the perfect way, and the only thing I can do now is prepare myself so that I can do a really good wildcard performance."
Follow Folger's performances at Catalunya with the comprehensive WorldSBK VideoPass!