What does the future hold for Baz? Barni Ducati talks confirmed…
Thursday, 5 November 2020 10:15 GMT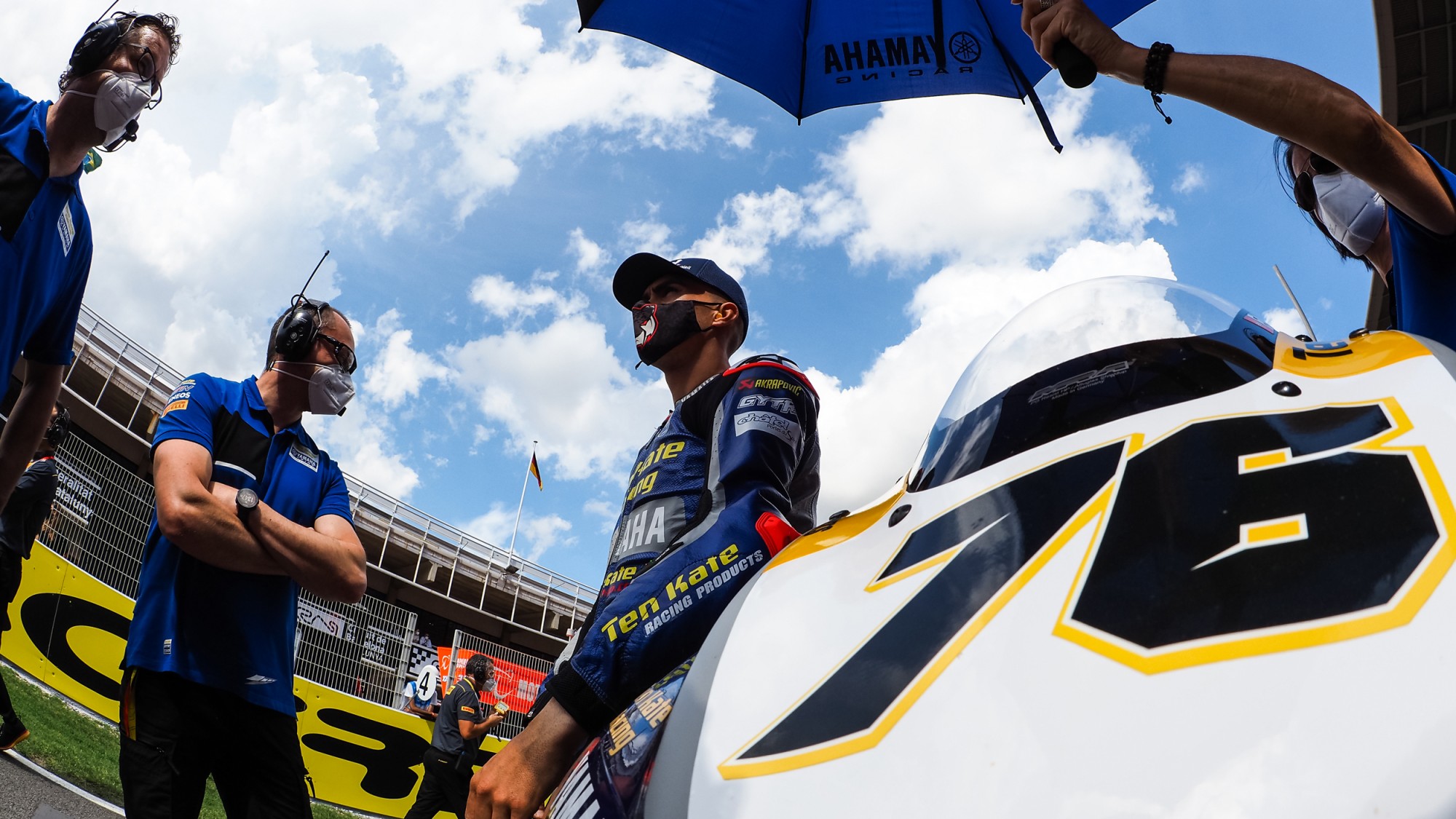 Baz may well be making his Ducati debut in 2021 but he's still in talks with Yamaha – options on the table for the flamboyant Frenchman
There're some big names without a ride ahead of the 2021 MOTUL FIM Superbike World Championship season and one of them is Loris Baz. Having spent the past year-and-a-half with the Dutch Ten Kate Racing Yamaha squad, Baz once again finds his future in doubt in WorldSBK, having been in a similar situation at the end of 2014 and again in 2018.
No stranger to uncertainty but surprised given this year's context, Baz said: "It's a strange situation; I am used to being in this kind of situation at the end of the year but if there was one year I didn't expect to be in this situation then it would be this one. I had nearly all of the guarantee from Yamaha that everything was going to be sorted really soon in August but in the end, nothing is sorted yet with Ten Kate. The guarantee I had is that I will be on a better bike than this year for sure, with full technical support from Yamaha, so that'll be good if we can make it work."
Baz stepped in as a super-sub for the Kawasaki Racing Team WorldSBK back in 2012 after Joan Lascorz suffered a career-ending accident. Baz, then just 19, went on to win his first WorldSBK race at Silverstone, securing his future for 2013 and 2014. Since he returned to WorldSBK from MotoGP™ in 2018, he's rode a BMW and the Yamaha he's been on since Jerez in 2019, taking podiums throughout the 2020. However, he's yet to ride a Ducati…
Well, that may be about to change for 2021, as the Frenchman confirmed talks with Barni Racing: "We are also talking with other teams, including the Barni Racing Team and we are waiting on some news at the moment. It's not an easy situation and for sure not the funniest part of the year for me. Luckily, Ten Kate are still talking with sponsors and the Barni option will also be a good one. I am pretty confident that I'll be on the grid with a good bike, but I can't be 100% sure at the moment."

In response to whether or not another Yamaha team could be an option if the Ten Kate deal can't be secured, Baz commented: "At the moment no but then everything can change really fast in this world. One day you have no option and you don't know what to do, and the next day, you have a few options and you have to decide what to do. However, at the moment, there are no other options with another Yamaha team."
Follow all of the trials and tribulations of the off-season and keep up-to-date with the 2021 grid with the WorldSBK VideoPass!