View the schedule for the Portuguese Round this weekend!
Wednesday, 5 August 2020 09:25 GMT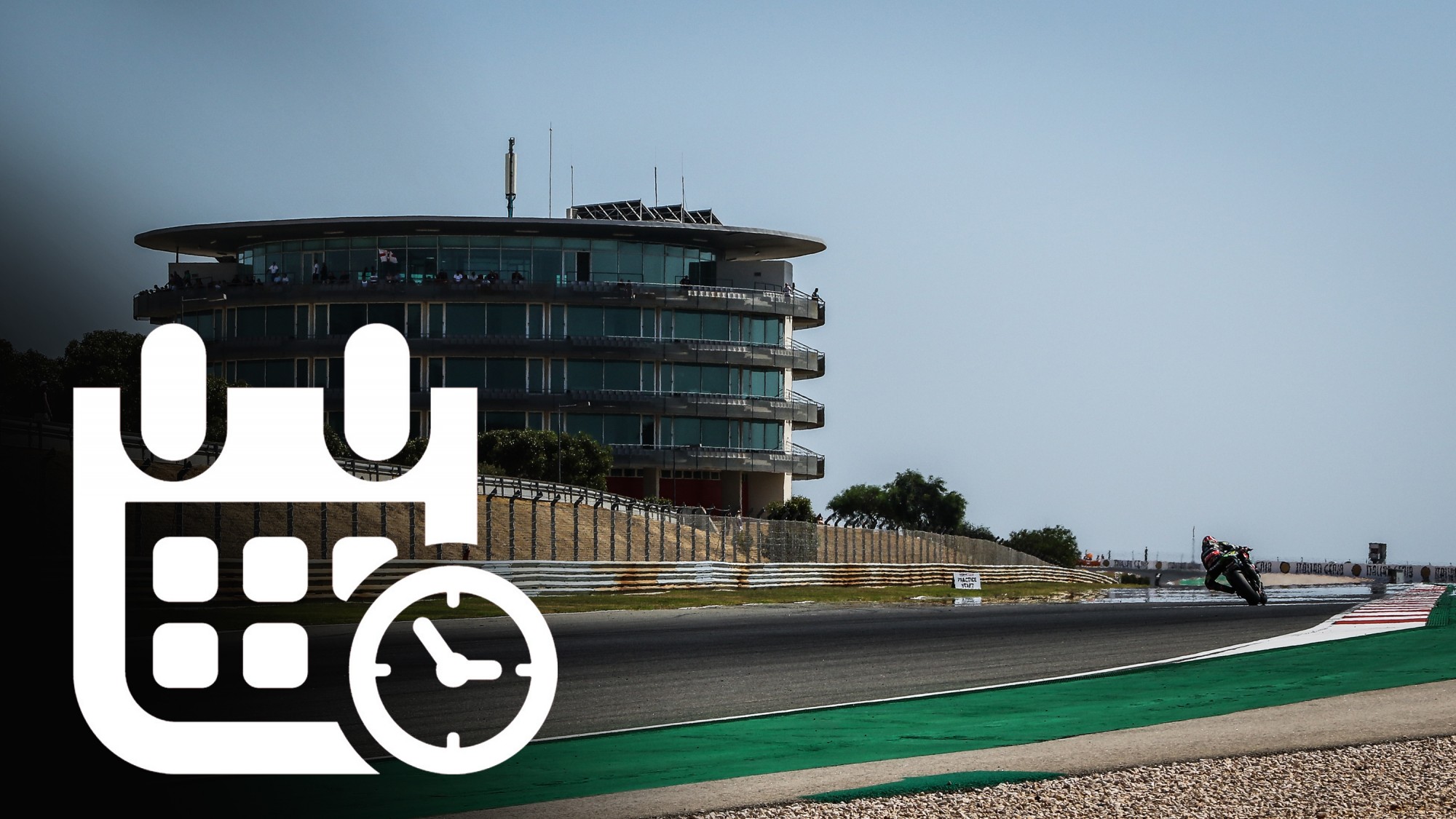 Back-to-back race weekends means WorldSBK, WorldSSP and WorldSSP300 are straight back into action
A week on from thrilling action at Jerez, MOTUL FIM Superbike World Championship moves west to the Autodromo Internacional do Algarve for Round 3 of the 2020 season, the MOTUL Portuguese Round. Action starts in Portugal at 09:00am Local Time (GMT+1) with Free Practice for FIM Supersport 300 World Championship. The first race of the weekend is WorldSBK Race 1 at 2:00pm on Saturday, while there are three races on Saturday and four on Sunday. Tissot Superpole for all three classes takes place on Saturday, with WorldSBK kicking off the Superpole action from 11am.
Watch the action take place at the Autodromo Internacional do Algarve with the WorldSBK VideoPass!
All times are Local Time (LT)
Friday 7th August
10:30- 11:20 WorldSBK - FP1
11:30 - 12:15 WorldSSP - FP1
12:30- 13:00 WorldSSP300 - FP1A
13:10 - 13:40 WorldSSP300 - FP1B
14:00 - 14:45 WorldSSP - FP2
15:00 - 15:50 WorldSBK - FP2
16:00 - 16:30 WorldSSP300 - FP2A
16:40 - 17:10 WorldSSP300 - FP2B
Saturday 8th
09:00 – 09:20 – WorldSBK FP3
09:30 – 09:50 – WorldSSP FP3
10:00 – 10:15 – WorldSSP300 FP3A
10:25 – 10:40 – WorldSSP300 FP3B
11:00 – 11:25 – WorldSBK Tissot Superpole
11:40 – 12:05 – WorldSSP Tissot Superpole
12:20 – 12:40 – WorldSSP300 Tissot Superpole
13:00 – WorldSSP300 Last Chance Race
14:00 – WorldSBK Race 1
15:15 – WorldSSP Race 1
16:30 – WorldSSP300 Race 1
Sunday 9th
09:00 – 09:15 – WorldSBK Warm Up
09:25 – 09:40 – WorldSSP Warm Up
09:50 – 10:05 – WorldSSP300 Warm Up
11:00 – WorldSBK Tissot Superpole Race
12:30 – WorldSSP Race 2
14:00 – WorldSBK Race 2
15:15 – WorldSSP300 Race 2