View the NEW schedule for the Catalunya Round!
Monday, 14 September 2020 08:25 GMT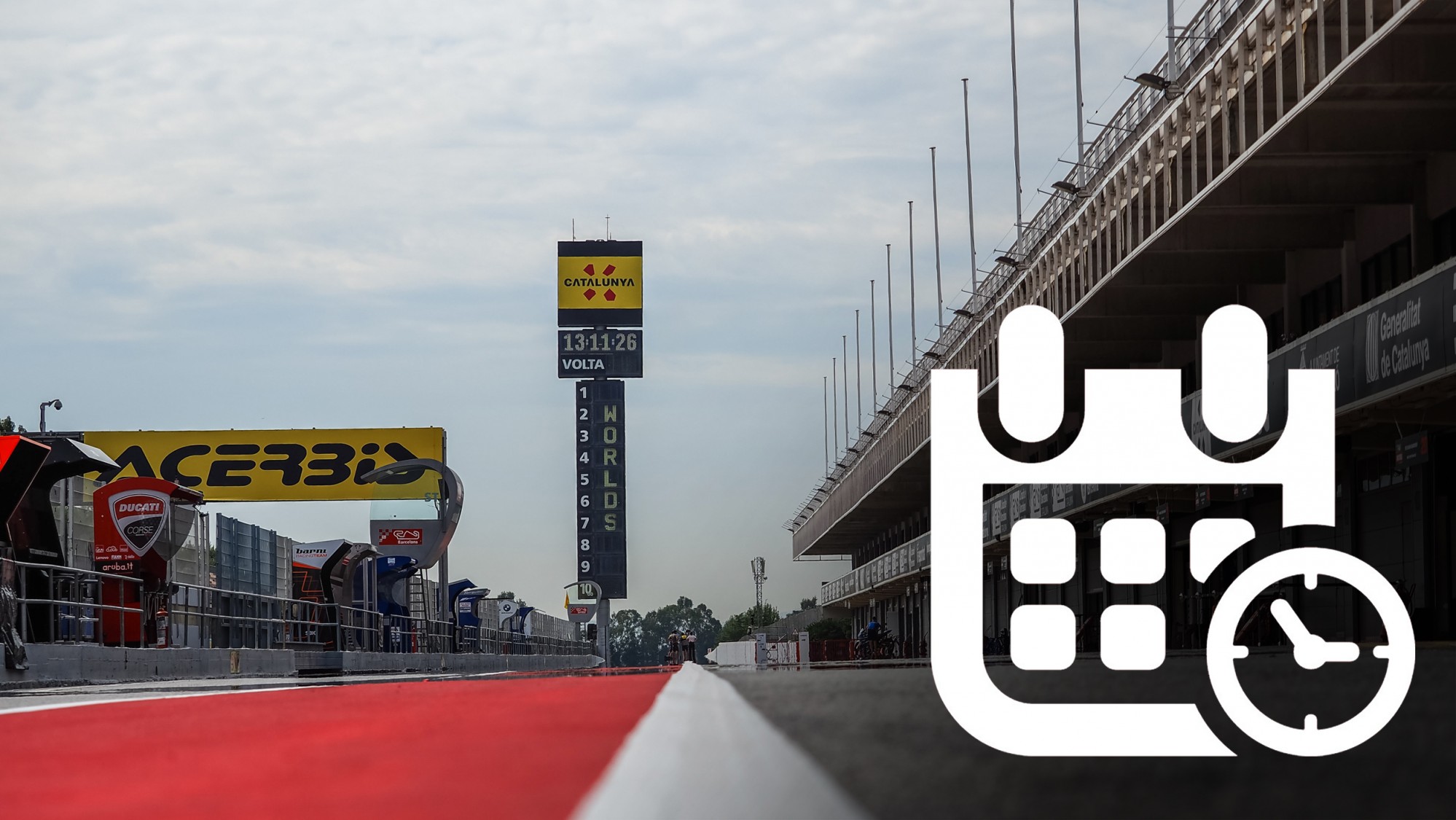 WorldSBK Race 2 kicks off at a brand new time on Sunday as the Circuit de Barcelona-Catalunya hosts WorldSBK action for the first time
MOTUL FIM Superbike World Championship action heads to the Circuit de Barcelona-Catalunya for the inaugural Acerbis Catalunya Round with slightly different race times for Sunday, with WorldSBK Race 2 on Sunday kicking off at 3pm Local Time (GMT+2). Free Practice 1 kicks off the weekend for WorldSSP300 at 09:00am Local Time (GMT+2) before WorldSBK heads out on track for the first time at 10:30am LT. Free Practice 3 for WorldSBK machines kicks off Saturday's action with Tissot Superpole sessions beginning at 11am LT. Racing begins at 2pm LT on Saturday with Race 1 for WorldSBK followed by the opening race for WorldSSP at 15:15pm LT and WorldSSP300 at 16:30pm LT. On Sunday, WorldSSP Race 2 kicks off the racing action at 12:30pm LT before WorldSSP300 at 13:40pm LT and WorldSBK Race 2 at 3pm LT.
Watch the action take place at Circuit de Barcelona-Catalunya with the WorldSBK VideoPass!
All times are Local Time (LT)
Friday 18th September
09:00 – 09:30 – WorldSSP300 FP1B
09:45 – 10:15 – WorldSSP300 FP1A
10:30 – 11:20 – WorldSBK FP1
11:30 – 12:15 – WorldSSP FP1
13:30 – 14:00 – WorldSSP300 FP2B
14:15 – 14:45 – WorldSSP300 FP2A
15:00 – 15:50 – WorldSBK FP2
16:00 – 16:45 – WorldSSP FP2
Saturday
09:00 – 09:20 – WorldSBK FP3
09:30 – 09:50 – WorldSSP FP3
10:00 – 10:15 – WorldSSP300 FP3B
10:25 – 10:40 – WorldSSP300 FP3A
11:00 – 11:25 – WorldSBK Tissot Superpole
11:40 – 12:05 – WorldSSP Tissot Superpole
12:20 – 12:35 – WorldSSP300 Tissot Superpole
13:00 – WorldSSP300 Last Chance Race
14:00 – WorldSBK Race 1
15:15 – WorldSSP Race 1
16:30 – WorldSSP300 Race 1
Sunday
09:00 – 09:15 – WorldSBK Warm Up
09:25 – 09:40 – WorldSSP Warm Up
09:50 – 10:05 – WorldSSP300 Warm Up
11:00 – WorldSBK Tissot Superpole Race
12:30 – WorldSSP Race 2
13:40 – WorldSSP300 Race 2
15:00 – WorldSBK Race 2