Top 10... most sensational one-time winners in WorldSBK: Part 2
Wednesday, 22 April 2020 09:00 GMT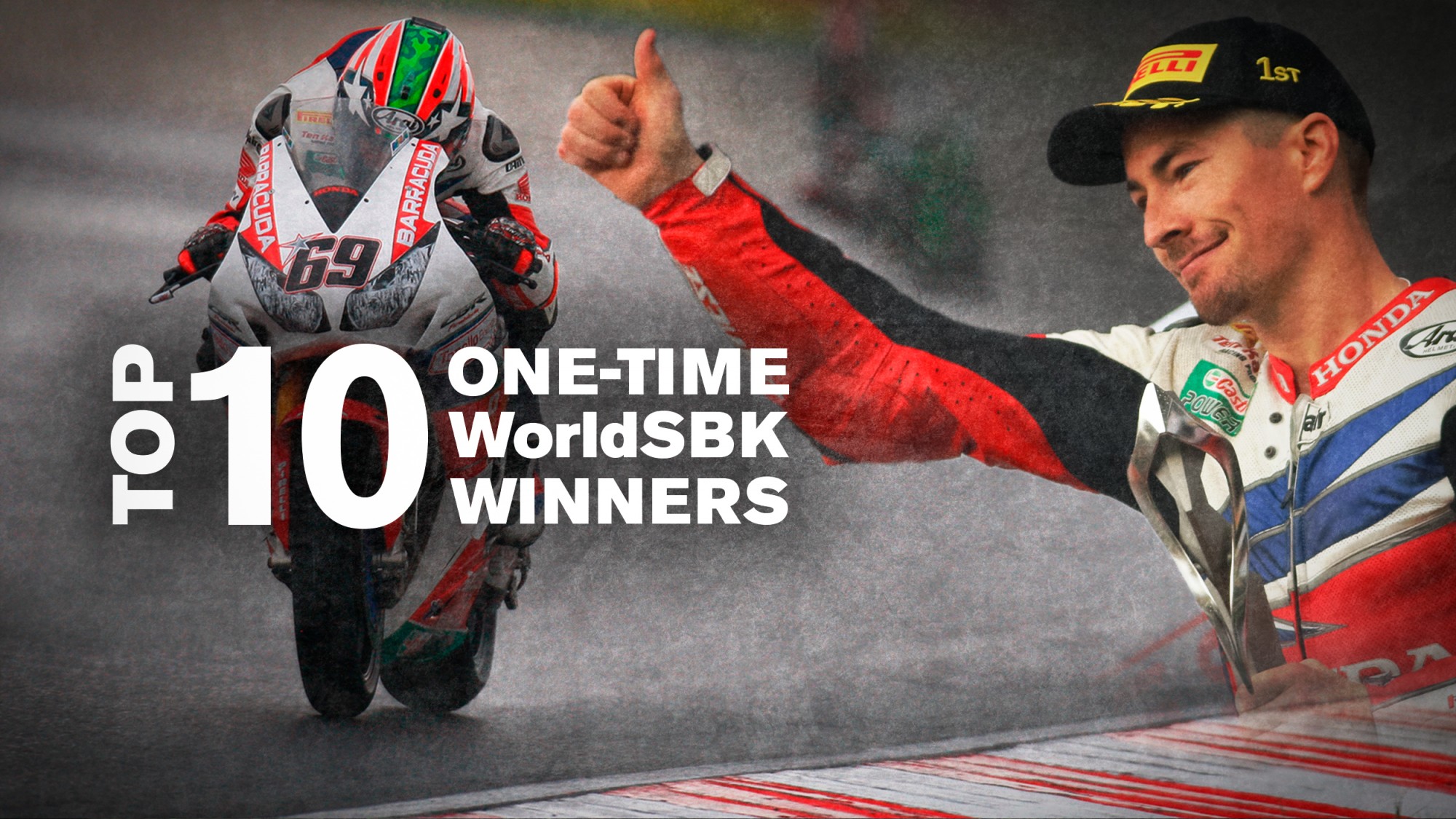 Weird results, deserved victories and one-hit wonders…
Part 2 of the most sensational one-time World Superbike winners is back, and in this list, we count down from 5 to number 1 in order find out which race proved to be the best. Home victories and long-awaited success pack out this list and don't forget, if you didn't catch Part 1, you can do so here!
5.) Magical McCoy: Phillip Island Race 2, 2004
The 'King of Slide' made his move to WorldSBK for the 2004 season. With a point to prove, McCoy shone at Round 2 of the season on his Ducati, building on his top five from Race 1 to win Race 2. McCoy took the lead on Lap 16, two laps after race leader Regis Laconi crashed out. Then, Steve Martin led, only to suffer a mechanical problem. McCoy was first again for the final three laps, beating Chris Vermeulen and Pierfrancesco Chili; an Australian 1-2 headed by the crowd's favourite.
4.) Reynolds runs riot: Brands Hatch second meeting Race 1, 2000
He'd had podiums but he'd never been able to truly demonstrate his pace for whatever reason. However, on a cold day at Brands Hatch and the last round of 2000, John Reynolds returned to WorldSBK as a wildcard and proved his worth. Second on the grid, Reynolds led all but two laps of the race as he charged to his first and only WorldSBK win in front of a packed Brands Hatch crowd. Overshadowed by Neil Hodgson's success earlier in the year, plucky Reynolds got what he deserved.
3.) Walker storms the wet: Assen Race 1, 2006
13th on the grid; more than 20 seconds behind the leader; a Turn 1 run-off. Chris Walker didn't make it the easiest race for himself but somehow, he still came out on top in an unpredictable WorldSBK race. Slicing through the field, Walker took the lead from Andrew Pitt in the closing stages before romping home to win by nearly 5 seconds. A class performance for one of the most popular riders in the paddock, Walker taught everyone a lesson that the race really isn't over until the chequered flag.
2.) Fonsi's first and only: Losail Race 2, 2008
Finishing in the runner-up spot on the list, Fonsi Nieto's Qatar performance was one of the classiest in WorldSBK's illustrious history. Blasting through from 11th on the grid on his Alstare Suzuki, Nieto was third by the end of Lap 1 and by Lap 15, he was in the lead and he'd beat Xaus by just 0.301s, making for the first ever Spanish 1-2. Nieto's victory would be the first of three podiums in 2008, a season which promised much more after leaving the first round in third place overall.
1.) Nicky Hayden shines in the rain: Sepang Race 2, 2016
Nicky Hayden's WorldSBK arrival had been much anticipated and when the 2016 season reached Sepang, Hayden was right back at the front. Hayden led from start to finish from fourth on the grid, but it wasn't that straightforward. The 2006 MotoGP™ World Champion had pressure from Ducati's Davide Giugliano, closing down by up to a second each lap. Hayden's precision and tenacity came together for the first American win in seven years and the last Honda win to-date.
Make sure to enjoy 2020 WorldSBK action when racing resumes with the WorldSBK VideoPass!