There for the taking: What's up for grabs in WorldSSP?
Monday, 20 July 2020 10:54 GMT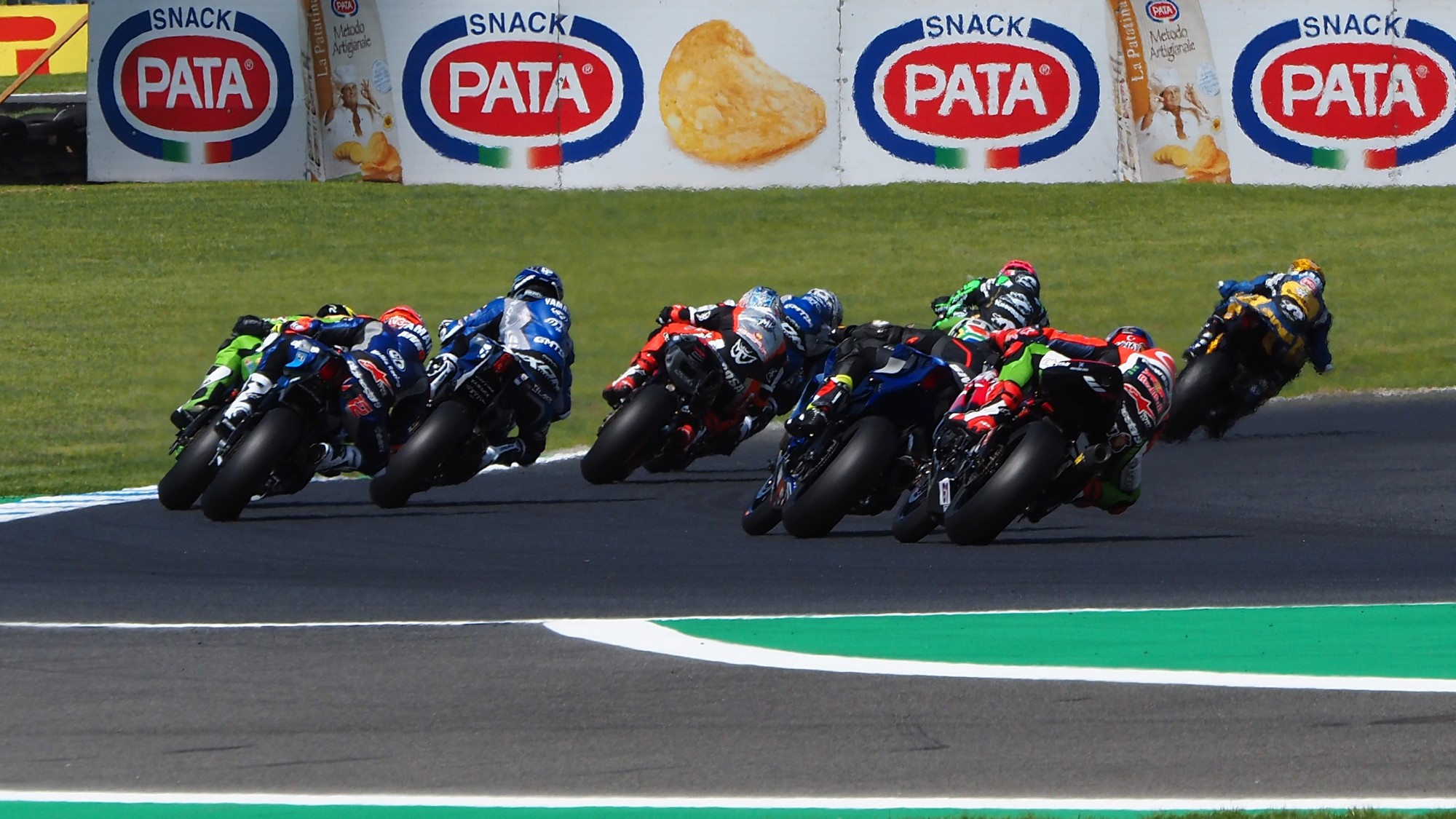 Plenty of questions and just as many caveats – World Supersport is a melting pot of potential in 2020
The 2020 MOTUL FIM Superbike World Championship is now less than two weeks from returning, bringing with it the FIM Supersport World Championship and the FIM Supersport 300 World Championship. In WorldSSP specifically, there's plenty at stake, including more races, the opportunity to strike and the possibility for surprises to throw added curveballs. What's up for grabs when the season resumes, but what price will need to be paid before our Champion is made?
Firstly, the huge talking point between Phillip Island and now is that there will be two races in WorldSSP and WorldSSP300 this year. A first in WorldSSP history, it brings many challenges, but also many positives. In terms of positives, if you're able to find the ideal set-up and capitalise on the rest of the field, then you could double your points gain on the next best rider, if not more. Alternatively, if you make a mistake on Saturday during the first race, then you get a chance to put it right the next day, instead of waiting until the next weekend. There's also the basic fact of there being more track time, meaning you have more time to get acclimatised to potentially new circuits that will be a crucial if you're in the title race like rookie Andrea Locatelli (BARDAHL Evan Bros. WorldSSP Team).
Challenges include being bike fit; in order to compete at the top of your game in consistent fashion, you need to be bike fit – something that won't come easy after so much time off the track, more-so in the height of a European summer. However, Jules Cluzel (GMT94 Yamaha) and teammate Corentin Perolari have been testing in abundance in France throughout the pause, so are they in the best position? The two-race format brings more risk; the possibility of crashing or being caught up in someone else's crash is now doubled so that's something that is going to play a part. Consequently, any injury will punish you in this shortened, quick-fire season. And in contrast to having the perfect setting on your bike, if you can't find that set-up you are looking for, then you could suffer double.
With the pros and cons of the two-race format covered, attention turns to more specific goals. Whilst Andrea Locatelli (BARDAHL Evan Bros. WorldSSP Team) dominated in Australia, times are all very different now. He aims to become the first Italian WorldSSP Champion, but things aren't that easy; he is still getting used to the slick Pirelli tyre, something different to his former Dunlop tyres in Moto2™. He's still adapting to the bike, the team and now, he has a new format. On top of that, some teams have done more testing and with all eyes on him following on from Phillip Island, there's bound to be pressure even at this early stage. Then there's the reigning World Champion, Randy Krummenacher, currently facing an unclear future – leaving an open goal for someone to take advantage.
There's an intriguing French battle too, one that may impact on the WorldSSP title race in general. Cluzel vs Perolari vs former Champion Lucas Mahias (Kawasaki Puccetti Racing) is something we got a taster of in Phillip Island but if they can bridge the gap to Locatelli and Raffaele De Rosa (MV Agusta Reparto Corse), then it could be a five-way battle between the Italians and the French. And wouldn't you like to see that?
Besides the title battle, there's a lot at stake for the riders who joined the Championship. Locatelli is a rookie right at the top of his game, but the others are aiming to match him. Steven Odendaal (EAB Ten Kate Racing) was a strong and solid seventh Down Under and now goes to a circuit he knows extremely well in Jerez. Manuel Gonzalez (Kawasaki ParkinGO Team) was equally as impressive and will want to be a contender in his homeland round in order to compete with his fellow rookies. Can Öncü (Turkish Racing Team) and Danny Webb (WEPOL Racing Team) both had respectable rides too and seek breaking into the top ten; personal goals yes, but ones that may see them rise further.
Follow the intensity of the WorldSSP title battle with the WorldSBK VideoPass!