The WorldSBK paddock reacts to the extended gap between rounds
Monday, 16 March 2020 15:40 GMT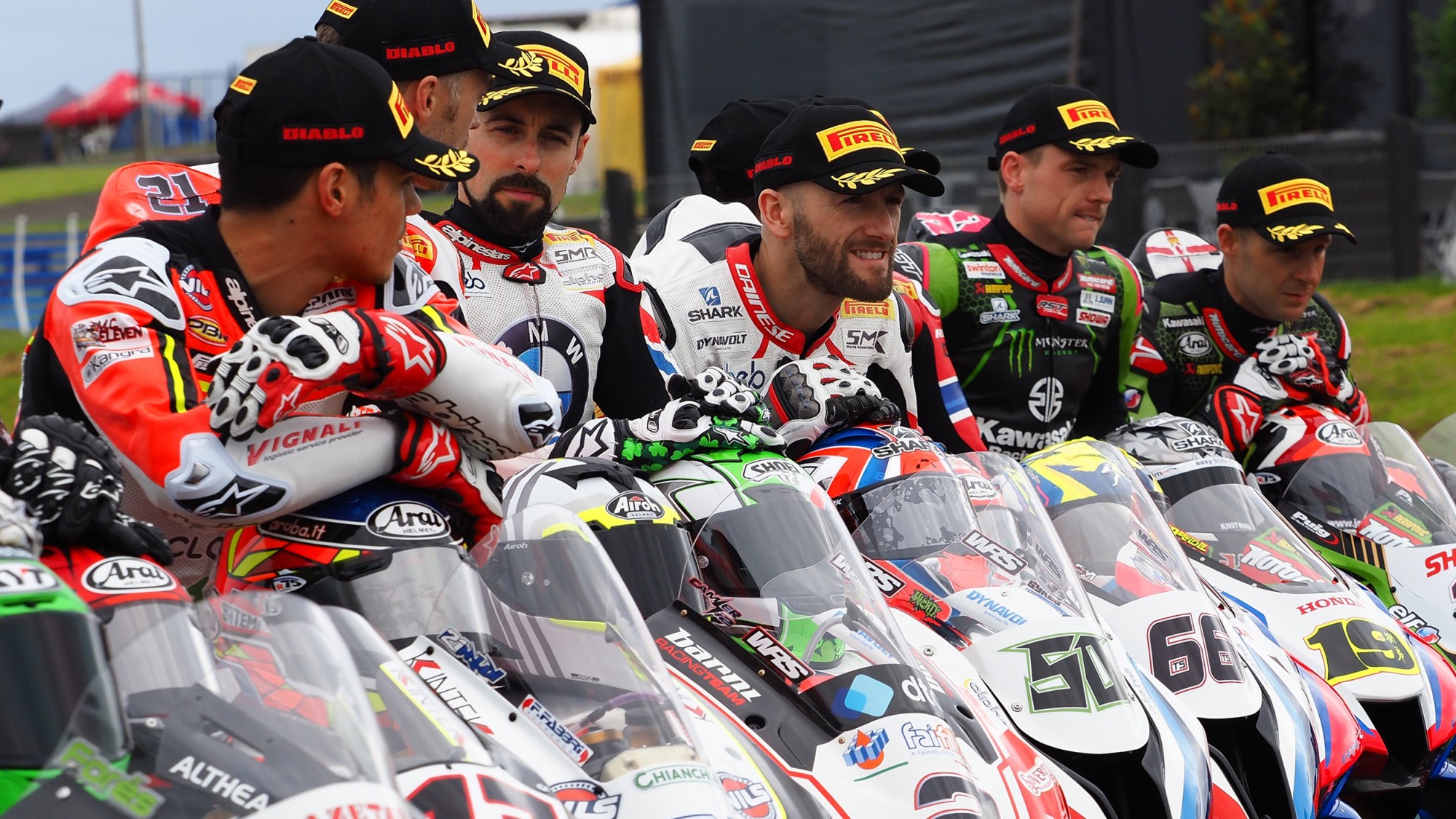 The coronavirus outbreak has led to an extended gap in the calendar, but how has the paddock reacted to this unusual circumstance?
After three thrilling races in the season-opening Yamaha Finance Australian Round at Phillip Island, MOTUL FIM Superbike World Championship riders are finding themselves with more time between race weekends. The gap between rounds gave some riders the chance to explain what they have been up to while also passing on messages for fans.
Chaz Davies (ARUBA.IT Racing – Ducati) gave an update on his plans, saying: "Only since getting back I understand the scale of the problem in Europe and the situation has got worse since. I understand it's serious and everyone must do their bit to try and help everybody else out. Since I can remember I've always had a goal or a deadline of the next race or test. You know exactly when the next event is going to be, and you work towards it. It's a strange situation right now. Hopefully, Europe collectively can get this under control and get back to normality as soon as possible."
It's not just riders' professional lives being impacted, but personal lives too, as FIM Supersport World Championship rider Jules Cluzel (GMT94 Yamaha) explains: "We all need to be responsible and take the situation seriously. I hope everything goes well for everybody and that things will go in the right direction as soon as possible. I live far from my family; I have my little girl who was born a month ago and my family hasn't seen her yet. Everyone has a complicated situation now. Let's hope the situation gets sorted out as soon as possible so we can get back to racing. But right now, we have to think about the current reality and do our duty not to catch the virus and not to infect other people."
Reigning Champion Jonathan Rea (Kawasaki Racing Team WorldSBK) discussed how much he was missing racing, as well as the bigger picture, saying: "This time is difficult for everyone but the seriousness of Covid-19 is bigger than our sport so we must stand together following the authorities' advice. Right now, life is changing day by day in the UK. I miss my team, I miss being at the track, but I miss racing the most. I will continue to train and prepare for the next race. Until then I pray for those affected, both directly and indirectly."
Leon Haslam (Team HRC) gave his thoughts on the current scenario: "I'm just really focusing on training right now. I'm in the UK, hopefully a little bit of time with the family and just waiting for news when we get to race again. I want to reassure the fans we're still working hard, we'll come out stronger at the next race."
British rookie Scott Redding (ARUBA.IT Racing – Ducati) explained his upcoming plans as well as delivering a message for fans: "It's a hard time and we don't know what it holds or how long it's going to be. I've just finished packing my stuff, I'm going to try and get a flight to Los Angeles to try and be with my girlfriend because I don't know how long it's going to be. Everyone needs to share the love, be grateful for everything you've got, don't be greedy, do think about the elderly people more and keep your hygiene super clean."
Championship leader Alex Lowes (Kawasaki Racing Team WorldSBK) said in an Instagram post: "The situation at the moment is strange; it's so easy for us to be selfish and think about how this affects us personally but the most important thing right now is to listen to the experts and the people that know the facts to try to protect the health of our loved ones and the community. After such a strong start to the season for me, it would be easy to lose sight of this and want to be racing. But let's all come together in these difficult times to stick to the guidelines and try to gain control of this situation! So, let's look forward to that and keep safe in the meantime!"
Riders are not the only affected people in this scenario, with Jorge Viegas (FIM President) explaining how the FIM is following procedures around the world: "I am not a virologist; it is not for me to say what can, what will happen in the future. I chair a sports federation, which also manages other motorcycling activities, such as tourism, mobility. Our goal is to be able to follow all our activities. We will always follow the directions of governments and the World Health Organisation. We recognise the spread of the disease must be stopped."
Giorgio Barbier (Pirelli Racing Director) explained how WorldSBK tyre supplier Pirelli have been handling the unusual circumstances: "In the past two weeks, we have worked closely with promoters, federations, and even countries, to see what we can do and how to tackle races being postponed. In Australia, WorldSBK gifted us with some amazing races – to be forced to pull the brakes now was something unthinkable. The most important message I have received from my team, is while we're thinking about racing again or rescheduling races for the end of the year – they reminded me the paddock is a family, a small city, and we risk spreading this across the whole world. It is best to wait, be alert, let some time go by. It's this message from young people that hit me; it reminded me of when I was young and where my passion for racing came from. I think of old people, those who are the most fragile and exposed at this moment. And young people are right: now is the time to wait, even if the sun is shining outside. Let's stay home a bit longer and work towards the future."
Marco Barnabo (Team Principal, Barni Racing Team) added his thoughts, saying: "What we have to do right now, even Superbike teams, is to stay at home. With this simple message we want to show our support, but we are also confident that the sacrifices of these weeks will allow us to return to normal soon. We don't know yet if it will be possible to follow the current calendar, but I completely agree with Dorna's willingness to organise the championship without cancelling any event."
You can follow World Superbike action with the WorldSBK VideoPass.