The weight of expectation?
Wednesday, 9 September 2020 09:02 GMT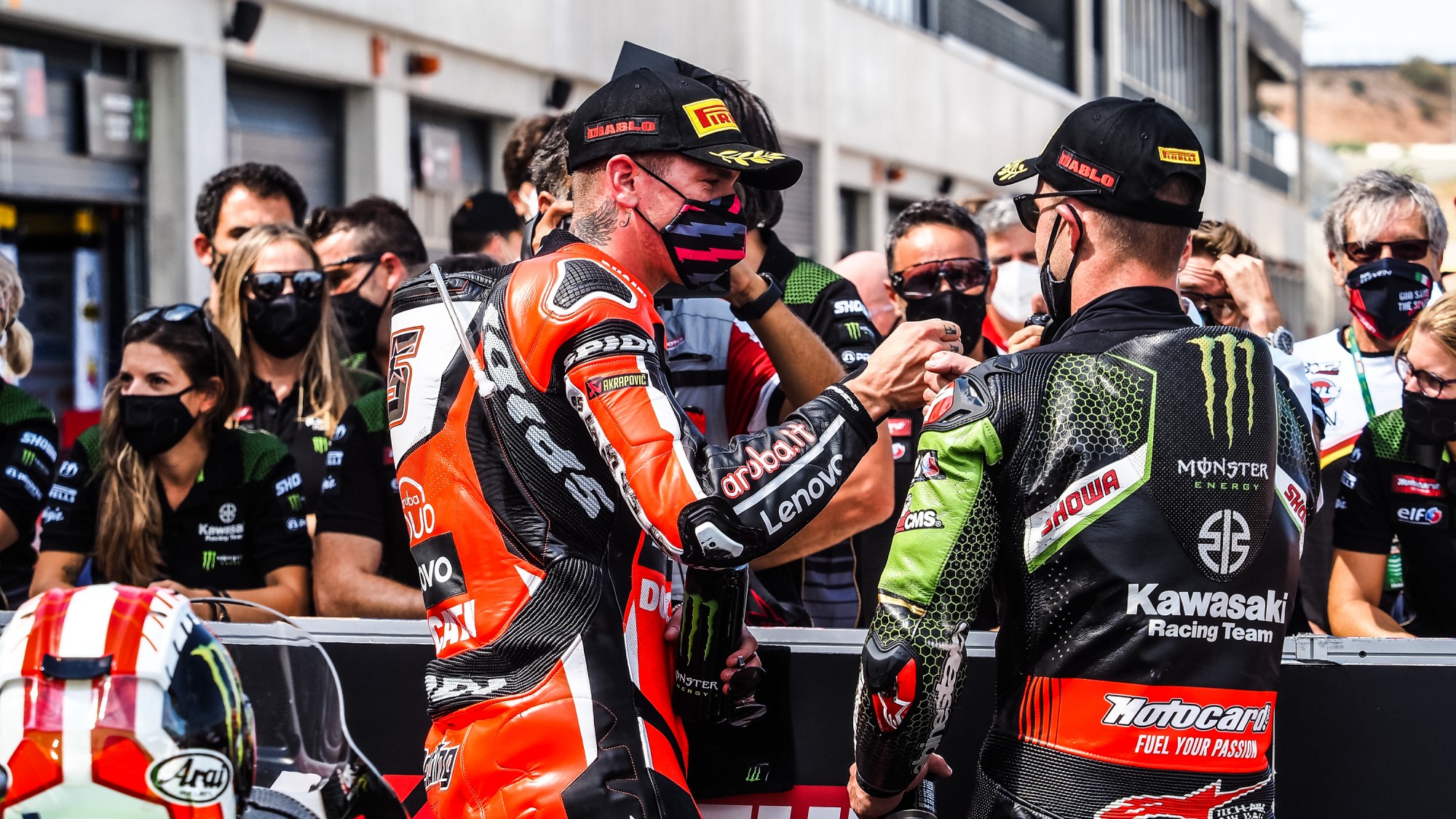 Size and weight has been a constant struggle throughout Scott Redding's career. Is it now dogging him in a title fight? WorldSBK commentator Steve English looks back on the Pirelli Teruel Round.
When the WorldSBK paddock pitched up at MotorLand Aragon two weeks ago, it was expected that the racing would be close but that Ducati would have an edge. The Italian machines have had an edge at the 5.1km circuit in recent years and while the Kawasaki of Jonathan Rea (Kawasaki Racing Team WorldSBK) has been a constant podium finisher he hasn't always had the edge he enjoys at other tracks. Following round five of the season though, it's Jonathan Rea that has taken a giant step towards another World Championship and left Ducati and Scott Redding (ARUBA.IT Racing – Ducati) scratching their heads. The Englishman struggled for grip in central Spain and now trailing Rea by 36 points means he's losing grip on the title fight.
Size and weight has been a constant thorn in Redding's side throughout his career. Standing over six feet tall means that, even without having a pick of fat on his body, he's at a natural disadvantage to most of his rivals. Losing weight and losing muscle mass is a constant fight for Redding and this year has been no different. His natural ability and hard working nature make up for some of the shortfalls but when results go against him his response has been to look at the disadvantages caused by his size. During his Moto2™ career, it was costing him acceleration and top speed. At times in MotoGP™, it was grip from the tyres. Last weekend, he complained about how his weight is stopping him from using the softer SCX tyre in longer races.
"What frustrates me most is that Rinaldi can use it and ride like he's on a Sunday ride with his buddies. His performance was outstanding and I'm very happy for him but we have a motorcycle from the same manufacturer and I can't even get close to it. That slows me down in the Dhampionship, which is not fair."
Focusing on what he can't do or can't use doesn't help Redding. At Aragon, he was preoccupied with the number of riders able to use the ten lap SCX tyre in the feature length races. The only problem is that he isn't racing those riders for the world title. He's racing Jonthan Rea for the crown and Rea was sitting on the grid for Race 2 on Sunday with the harder SC0 tyre. In the ten lap Tissot Superpole Race, Redding used the SCX and won the race. The team then took a gamble on the SCX tyre for the final race of the day and it backfired.
"I could abuse the tyre for the Superpole Race but I was on the limit in that race. You could see how much grip Jonny had in both races. It's a shame because I think I could've fought with him but we were gambling between the SCX and SC0 for Race 2. I tried to save the tyre and then push a little bit and then save it again but I ran out of tyre. I was struggling with front grip this weekend and I think the character of the Kawasaki is stronger than us in some places and we're stronger in others. We need to understand how to minimise the gap in the areas they are stronger."
Last year in British Superbikes, Redding was a force unleashed. He was relaxed, he was confident and he was ready for success. This year started very brightly and after his double win at Jerez, he seemed primed for a title charge. Since then he's been derailed. Portimao was always going to suit Rea but Aragon was a level playing field and Redding couldn't make it work. Front grip issues were a constant concern throughout the six days of Aragon action. Over six days Rea, found five seconds for his 18-lap race time. Redding stayed relatively constant. Both were constantly looking for improvements but only one found them.
Can Redding turn it around? Of course he can. The speed, consistency and confidence he showed at Jerez is still inside him. He needs the bike to work better at the next round but he also needs to find an improvement.
The unfortunate reality is that Redding is battling his physical make-up. He is taller and heavier than his rivals and in an ideal world, there would be a combined weight for rider and machine in the Superbike class. Unfortunately racing isn't an ideal world. It's survival of the fittest and about making the most with what you've got.
Enjoy all of the action in the remaining rounds of the 2020 season and beyond with the WorldSBK VideoPass!