Sykes: "We certainly need to be looking at some race wins this year"
Tuesday, 12 May 2020 11:38 GMT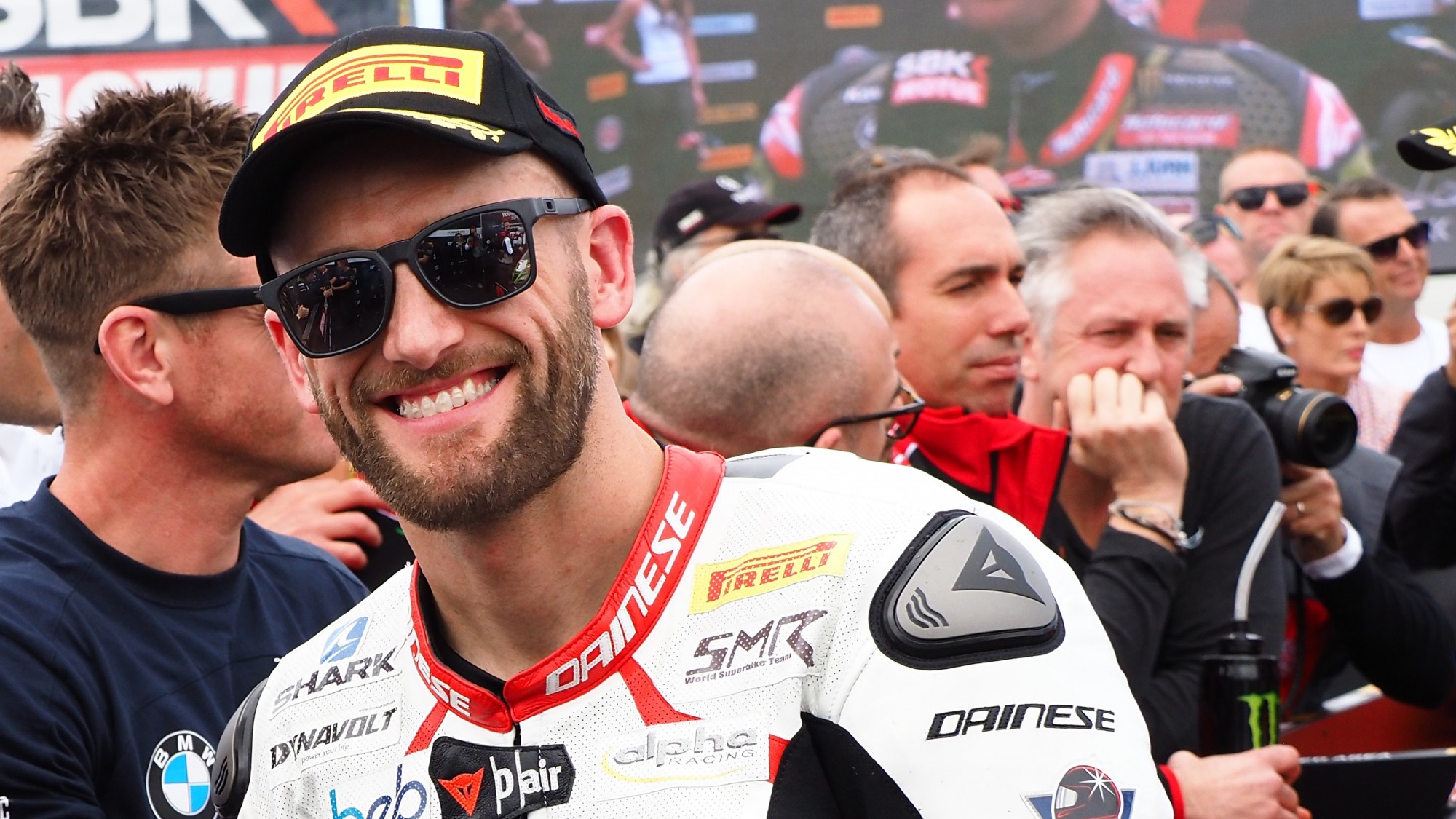 BMW Motorrad WorldSBK Team rider Tom Sykes discusses how BMW are shaping up and his goals for the year…
In an interview with BMW Motorrad Motorsport on their Facebook page, Tom Sykes (BMW Motorrad WorldSBK Team) spoke about his aims for the MOTUL FIM Superbike World Championship 2020 season, how the BMW team prepared for the season with their winter testing strategy and where he feels there are gains to be made with the BMW S1000 RR.
Sykes and BMW made a stunning start to the season by claiming pole position in Tissot Superpole, immediately showing the potential of the bike. Sykes said: "It's interesting as that was the first time I used the qualifying tyres since the last race of 2019. I just think it shows how fast we're able to adapt and the potential of the bike and the team because I know in winter testing a lot of people used soft tyres, qualifying tyres.
"I think when we put it qualifying tyres on in Phillip Island the bike was just on rails. I didn't really run into any problems; it was quite a steady lap with a great outcome. It certainly excites me more for the season because to me, to show speed like that, it's a much easier task of forming that into race speed rather than doing it the other way round. I'm quietly confident that given a little bit more time we can be there."
Despite slipping back in the races at Phillip Island, Sykes believes the bike has the potential to be winning races in 2020 and outlined how this was the goal for the season. He said: "Winter testing had gone very well. We stuck to a very strict programme and spent all the time on race tyres. I have to say race setup of the S1000 RR was very strong so in race format I feel like we have a higher potential.
"We certainly need to be looking at some race wins this year and be more consistently on the podium. It's hard to say where we will be at the end of the year but, for example, as soon as we put the qualifying tyre on at Phillip Island it was such a great bike to ride. I'd certainly like to be looking for the top four this year but secretly I'm pushing quite a bit higher."
Sykes believes there are improvements that can be made to the bike to help take it closer to his goal of consistent podiums and race wins. Both Sykes and teammate Eugene Laverty will be feeding information to the team to help bike development. Sykes said: "I like the character of the engine. I feel it suits my style quite well. I think, like everybody, we're still working on a little bit of power but that needs time.
"In World Superbike, you have the limitation on engines, so you have to work quite methodically on that and make sure everything is right because you need to get to the end of the season. I think everyone's doing a very good job, it's finding the compromise. For me, a little bit of engine performance, and then we just need to find a little bit more out of the chassis."
The full interview is available to watch on the BMW Motorrad Motorsport Facebook page.
You can watch thrilling World Superbike action with the WorldSBK VideoPass!