Smells like Teen SSPirit: Öncü and González lead 2020 youth takeover
Tuesday, 14 January 2020 09:53 GMT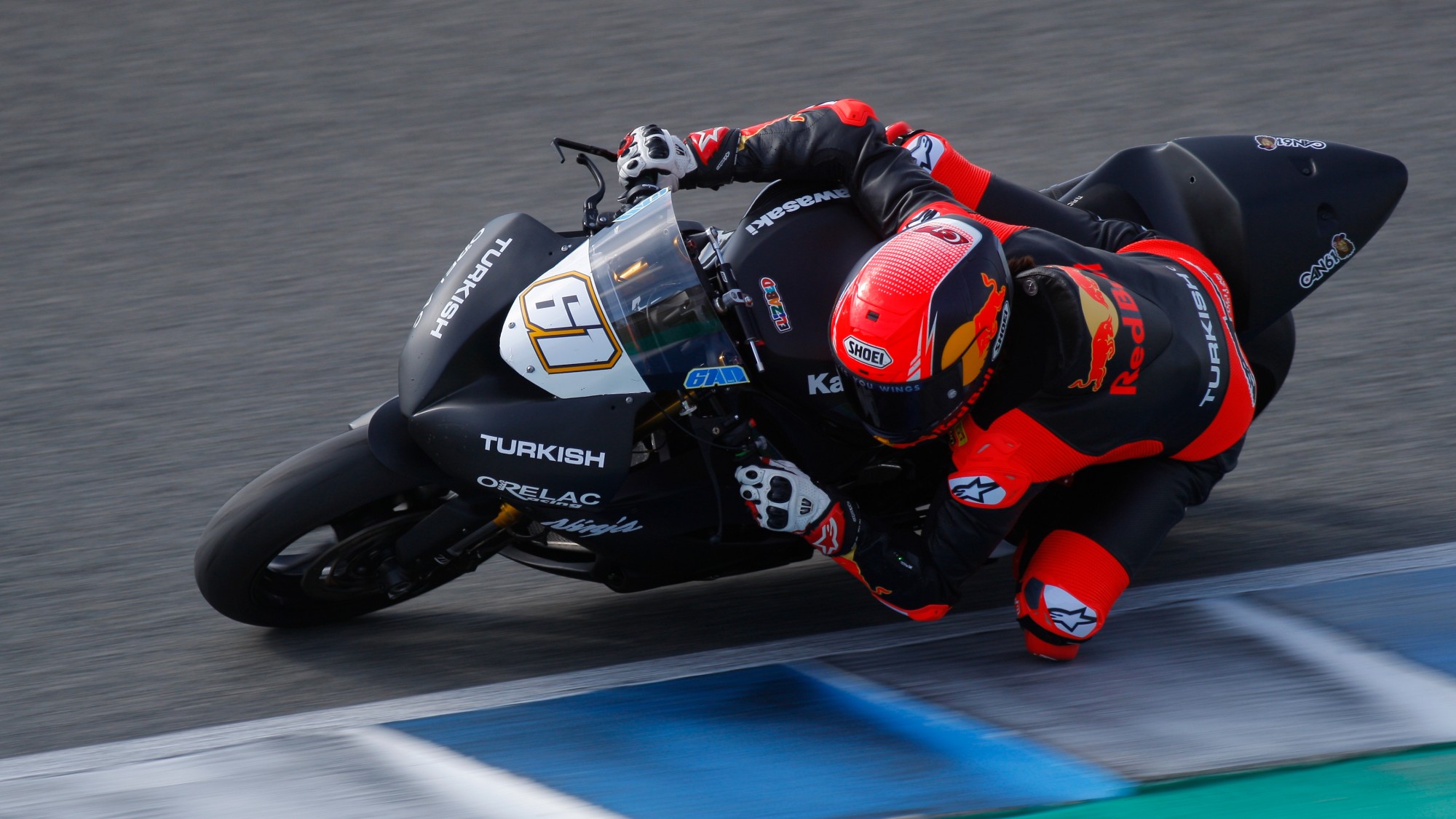 Meet the youngsters aiming to take the WorldSSP class by storm next year
The 2020 FIM Supersport World Championship season is shaping up to be one of the most gripping in recent memory, with returning and debuting teams, new riders with vast World Championship experience and three of the most successful WorldSSP riders of all-time representing three different manufacturers.
Amongst all these mighty challengers there's also room for the next generation, which in 2020 will be led by a pair of teenagers widely viewed as two of the most highly rated prospects in motorcycle racing: Manuel González (Kawasaki ParkinGO Team) and Can Öncü (Turkish Racing Team). One is the youngest World Champion in FIM road racing history; the other is the youngest race-winner in Grand Prix history. Both will face their biggest challenge yet in 2020.
The fact that Kawasaki were willing to hand him Jonathan Rea's ZX-10RR for a few laps at MotorLand Aragon in November – before rain derailed their plans– is proof of how highly the Japanese manufacturer thinks of González. Neither Kawasaki nor the Spaniard will be expecting to breeze to the middleweight title just yet; but neither is placing a ceiling on their options either. All will be assessed as the season rolls forward.
Unlike González, Can Öncü did share the track with some senior WorldSSP riders in November. The first shakedown could hardly have turned out better, as the 16-year-old ended the first day in Jerez just two seconds shy of Randy Krummenacher's best time. Freed from the pressure that was set upon him in Moto3™, Öncü may have found the perfect environment to develop his prodigious talents.
But they are far from the only youngsters set to shine in WorldSSP. Yamaha have doubled their efforts in the class by bringing up their two best bLU cRU programme graduates from 2019: Andy Verdoia and 20-year-old Galang Hendra Pratama. With the new Yamaha R3 bLU cRU FIM European Cup joining the WorldSBK family in 2020, their success will surely be an inspiration for their younger counterparts coming through the ranks.
Last but not least there's Lukas Tulovic (Kiefer Racing), who has already completed a full season in the Moto2™ World Championship, scoring points in Assen just a few days after turning 19. His shift over to Supersport along with the Moto2™ and Moto3™ World Championship-winning Kiefer squad will definitely be one to watch throughout the year.
With the confirmed entry lists yet to be announced, more surprises can be expected as we approach the first race of 2020 – a season which will see the strongest teenage talent pool in recent memory.
Don't miss any of the action in World Supersport thanks to WorldSBK VideoPass!