Q&A with Christophe Guyot: "Jules is the favourite for the title"
Thursday, 4 June 2020 09:40 GMT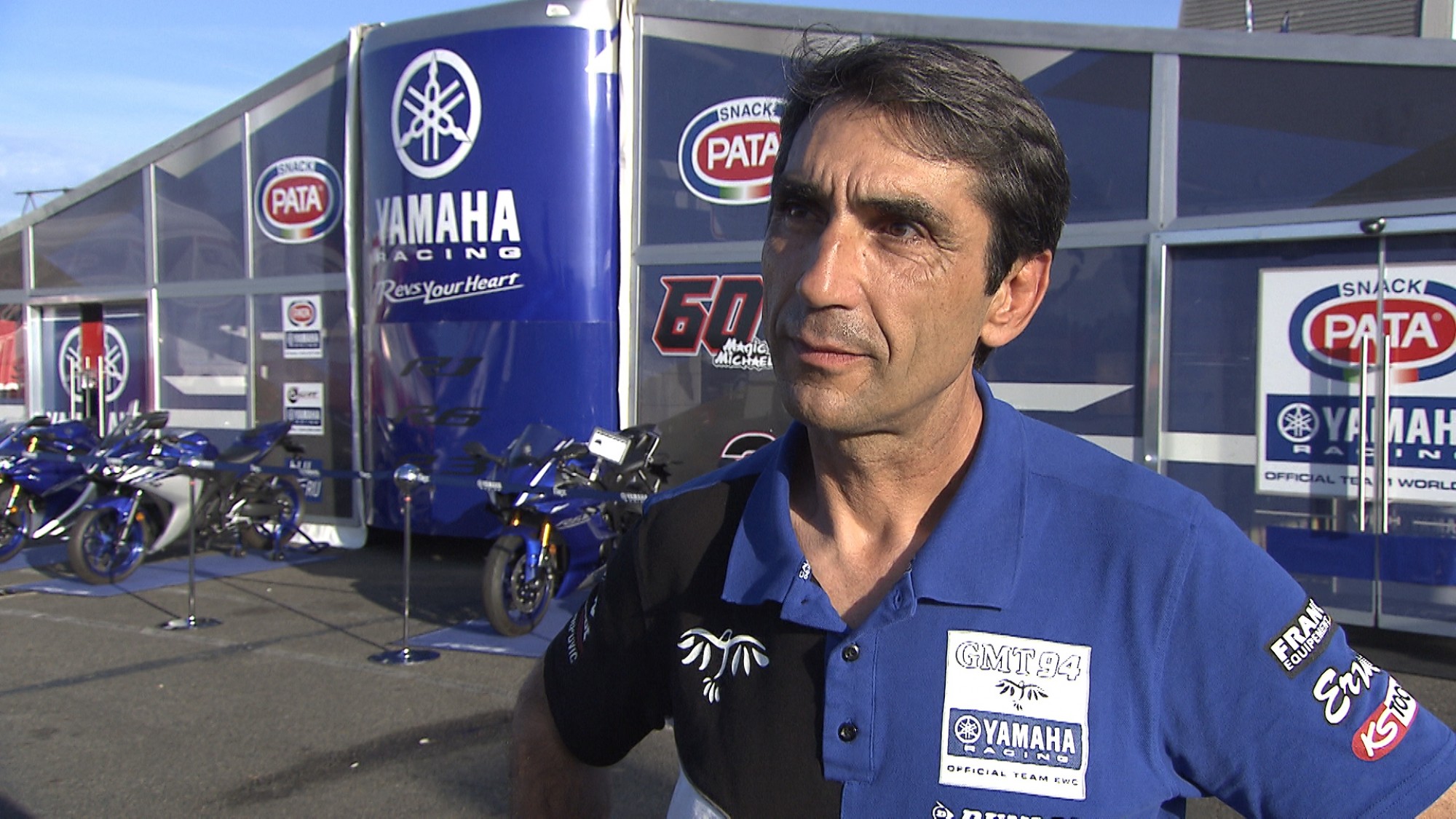 The GMT94 Yamaha Team Manager comments on the COVID-19 situation, the resumption of the Championship and the expectations on its riders when racing resumes…
Christophe Guyot, GMT94 Yamaha Team Manager in the FIM Supersport World Championship, has stated that Jules Cluzel is one of the favourites for the titles about the period of confinement and subsequent regulations that will be implemented to resume the competition in the safest possible way. The former WorldSBK rider hopes that Jules Cluzel can fight for the title again this season and assigns him the task of bringing the title back to France.
How has the forced rest for the GMT94 team passed?
"Our workshop has always remained open and we have applied the rule of one person per day in the workplace. Therefore, there have been no crossovers. One day for the engine man, one day for the electronics engineer. For my part, I have continued my projects, especially with the young riders, especially by phone and now on the circuit. This situation has been special for everyone, but we took the opportunity to put order and take time to do activities such as renovating, organising, painting etc. Now, we are eager to resume the competition!"
Have you already started thinking about introducing protective measures in your equipment?
"We will follow the instructions. This is a situation where we all have to be very disciplined and vigilant. It is better to be cautious than not being careful enough. For everything related to protection measures like masks, we are equipped. For the races, we haven't thought about it yet. In any case, we are ready to confine ourselves to the circuit. We have enough resources to accommodate each member of the team. If, for safety reasons, it is considered better to sleep in the paddock, we can do it."
How have Jules Cluzel and Corentin Perolari managed through this period?
"The biggest job obviously concerns our riders, who have to work harder to stay in shape. Jules trains in an impressive way; he has incredible motivation and unimaginable energy. He can't wait to start again; he never stops asking me when we can return! Of course, Corentin also delivers himself thoroughly, but he is more reserved."
As a Team Manager, how do you keep maintaining the relationship with the riders without direct contact?
"I have Jules on the phone at least twice a week, if not more. If it's not me, it's one of his mechanics or Remi Guyot, the team coordinator. His motivation is enormous; he wants to win the world title. This very special period also allows us to observe, discuss and get to know each other from a different angle. Corentin is more discreet than Jules, and you have to call him for news. He still has a lot to learn from Jules, who for me has the mental level of very high-level athletes I have had the opportunity to meet. Athletes such as Renaud Lavillenie and Jean-Michel Bayle. Corentin has a golden opportunity to be by his side to be inspired by him. "
Jules Cluzel hopes that 2020 is his year, what do you think?
"He is 100% correct in believing it. 2019 should have been his year already: he won three races and achieved six podiums. However, it was his first season with us, and we had to adapt a lot of things, including gear shifting on the right side. We have experienced extraordinary moments, and we feel that we came close to perfection. Now, we have everything to be successful. We can finish third in Australia, but when you aspire to the title, it is also about being smart and choosing for consistency when necessary. In order to finish first, first you must finish. I place Jules as the favourite for the title."
How do you explain why the BARDAHL team can be so fast with Andrea Locatelli, a rookie in WorldSSP?
"Andrea Locatelli is a very good rider. It is supported by Andrea Dosoli, as is Federico Caricasulo. Andrea Dosoli is Yamaha Motor Europe's Road Racing Manager and it is he who leads riders to the BARDHAL team. The rules are so strict that it is not possible for there to be great differences between two motorcycles. We dominate the Portimao test. There is no reason why Jules should not be in front again."
Has the team started thinking about 2021 yet?
"At the moment, it is clear that we need to run. Sticking with Jules Cluzel is an obvious thing. We want to continue with him, and I think that is also his idea, whatever the setting of the season. Corentin must continue to progress. Depending on the number of rounds, we will see how it will progress. We have young riders knocking on our door and we cannot close ourselves to any option. How else can we offer hope to those who combine talent, work and results?
Corentin is in his second full year with us. If he reaches Jules' level, we will do our best to keep him with us. That is the point. Meanwhile, we remain vigilant and observe all those who give their all, such as Andy Verdoïa or Isaac Viñales. We want to pave the way for French riders, but they must also be up to the standard to aspire to a World Championship title.
"We give an opportunity as soon as we can. Remi watches closely what young people do. He advises them so that they can show their talents. We are very involved in training at the national level. We follow some riders in the French Championship, and everyone knows that to be at the level of a Jules Cluzel, you have to work very hard."
Watch the 2020 WorldSSP season unfold in dramatic fashion and in comprehensive style with the WorldSBK VideoPass!