Paolo Ciabatti expresses interest in Oli Bayliss
Monday, 18 May 2020 12:53 GMT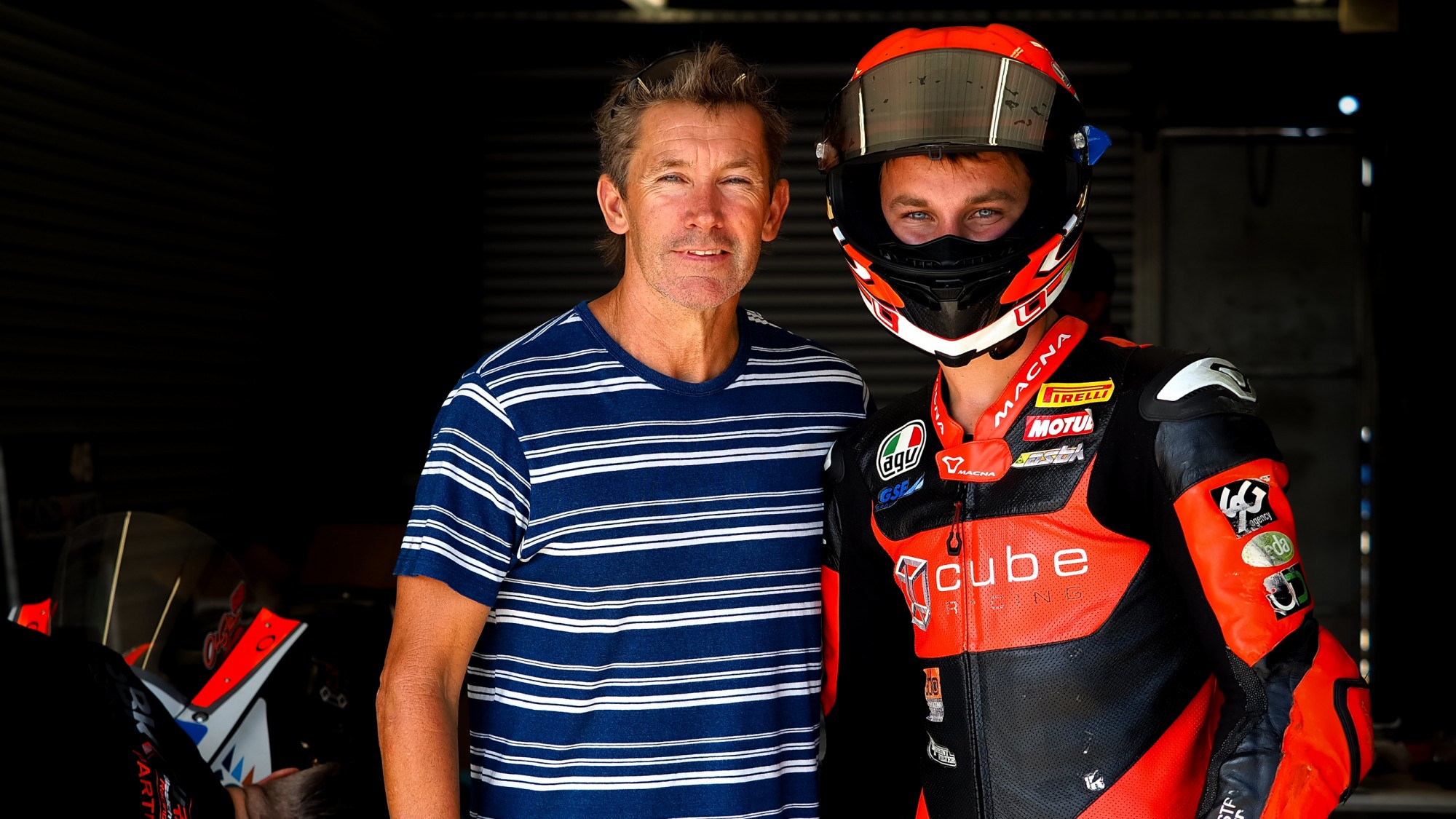 The Ducati Corse Sporting Director wants Troy Bayliss' "little clone" to enter a World Championship and is willing to help in achieving that goal…
Ducati Corse Sporting Director Paolo Ciabatti has stated an intention in working with Oli Bayliss, the son of three-time WorldSBK Champion and Championship legend, Troy Bayliss. Speaking to Motorsport.com, Ciabatti unveiled that should he succeed in his native Championship, then a move to World Supersport or Moto2™ wouldn't be out of the question.
Speaking, Ciabatti said: "I've known Oli since he was born, because [Davide] Tardozzi, [former Ducati Superbike Project Leader] Ernesto Marinelli and I have a relationship with Troy Bayliss that goes beyond the professional one. We've been on holiday together and I've been to his house in Monte Carlo many times when he lived there.
"I remember this little boy with the same blue eyes as his father, who even then put the tricycle sideways when he was only two or three years old. Unlike his brother Mitch, Oli was already a little clone of his father."
Father, Troy, spent his entire full-time WorldSBK career with Ducati and all but one year of his career there in MotoGP™. Oli Bayliss was scheduled to make a World Championship race debut at Phillip Island this year, however technical problems kept him out of the action on race day.
"I think the idea is that by the time he proves to be a winner in Australia, we have to think about what we can do for him in the world championship, whether it's Supersport or Moto2, and see if he has the talent of his father and get him started earlier."
With this latest revelation, how long will it be before another Bayliss takes the world stage by storm?
Watch the 2020 WorldSBK season in comprehensive fashion when racing resumes with the WorldSBK VideoPass!