OXXO Hungary Yamaha – Team Toth and Sebestyen together in 2020
Monday, 9 December 2019 11:59 GMT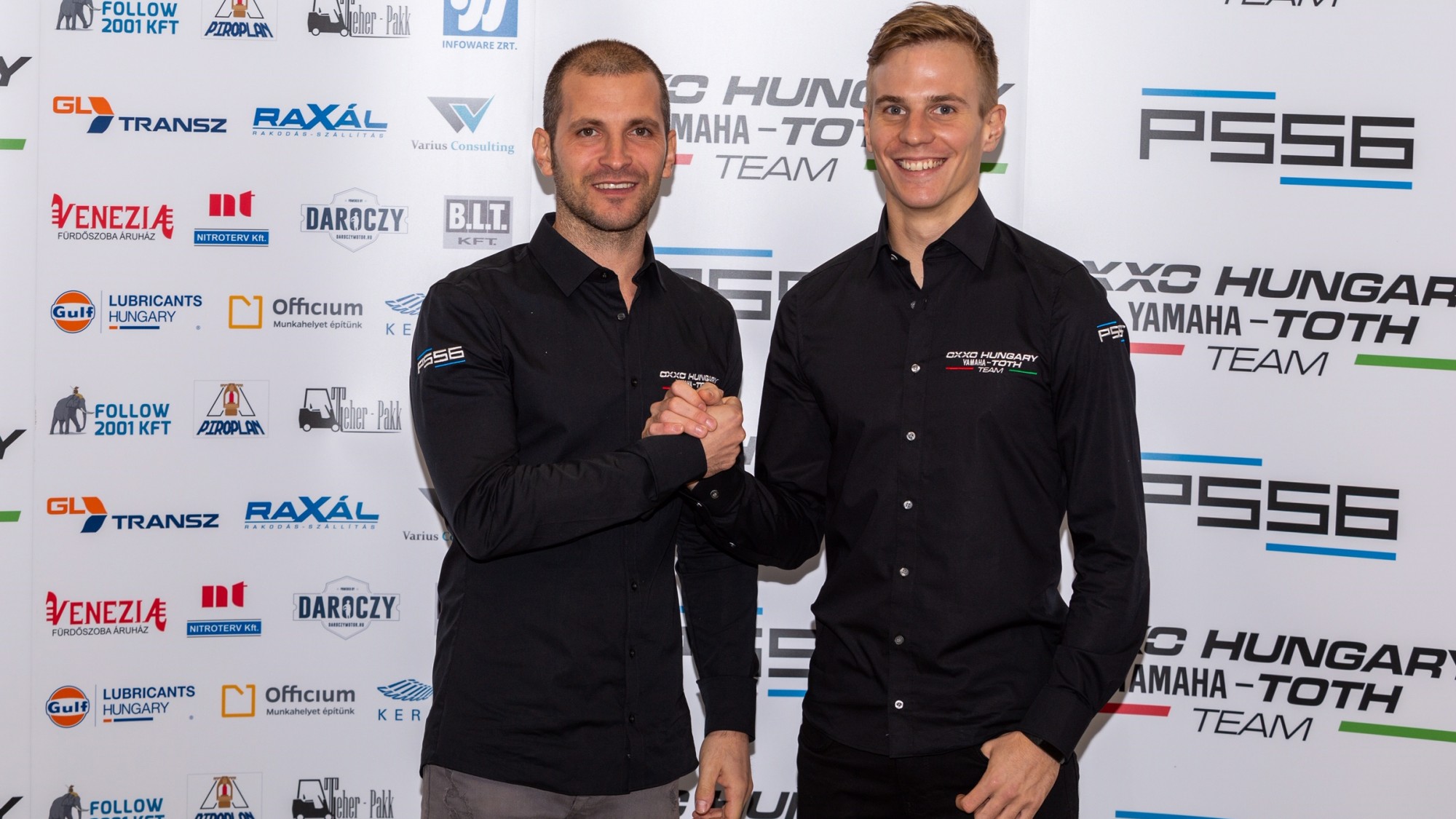 The Hungarian returns with Team Toth to contest his second full-time season in WorldSSP alongside Belgian rider Loris Cresson
OXXO Hungary Yamaha – Team Toth have recently announced that Peter Sebestyen will join forces with the team for 2020. The Hungarian rider will line up next to the already confirmed Loris Cresson heading into his second full-time season in WorldSSP.
Born in Budapest in 1994, Sebestyen made his debut in the WorldSBK paddock, after brief stints in the 125 cc World Championship, back in 2013 in the European Junior Cup. During his first year in the Cup, he was able to show off his talent, as he took one podium and several top-ten finishes.
Thanks to that outstanding first year in the EJC series, in 2014 the young rider joined Team Toth to compete in WorldSBK in the EVO class. That first year in the FIM Superbike World Championship proved to be challenging for the Hungarian rider that decided to move over to the FIM STK1000 Championship for 2015, before returning to WorldSBK in 2016 again with the Hungarian Team.
From 2017, Sebestyen contested the European FIM Supersport Cup for two years, but at the end of 2018, he joined the CIA Landlord Insurance Honda Team for the final five rounds of the year. Eager to start a new challenge, he stayed with the British team taking part to his first full-time season in WorldSSP in 2019.
After a promising 2019, that saw him ending 11th overall the Hungarian rider will now join forces with OXXO Hungary Yamaha – Team Toth for 2020. "I'm excited to be able to race again with Team Toth," said Sebestyen. "We are both extremely motivated, and we want to be successful. I want to thank PRT Honda and Simon Buckmaster for this one year and a half together, as I had been able to learn a lot from them. I don't think that switching to Yamaha means that I will be able to score good results immediately. We have to work hard, but I know that I will have a fantastic team around me, so I am sure that I will able to make a step forward in the series".
OXXO Hungary Yamaha – Team Toth team manager Imre Toth added: "I'm pleased about this new collaboration. It is a new dynamic project with a better technical background. Last year we were able to achieve good results together with Yart. Peter is in great shape, and with his experience and with this package, I am sure that he will the potential to achieve great success. Our lineup is completed. I can't wait to start the new season with Peter and Loris".
Follow Peter Sebestyen and the OXXO Hungary Yamaha – Team Toth in 2020 with the WorldSBK VideoPass.