New tyres available for WorldSBK and WorldSSP at Spanish Round
Thursday, 30 July 2020 07:20 GMT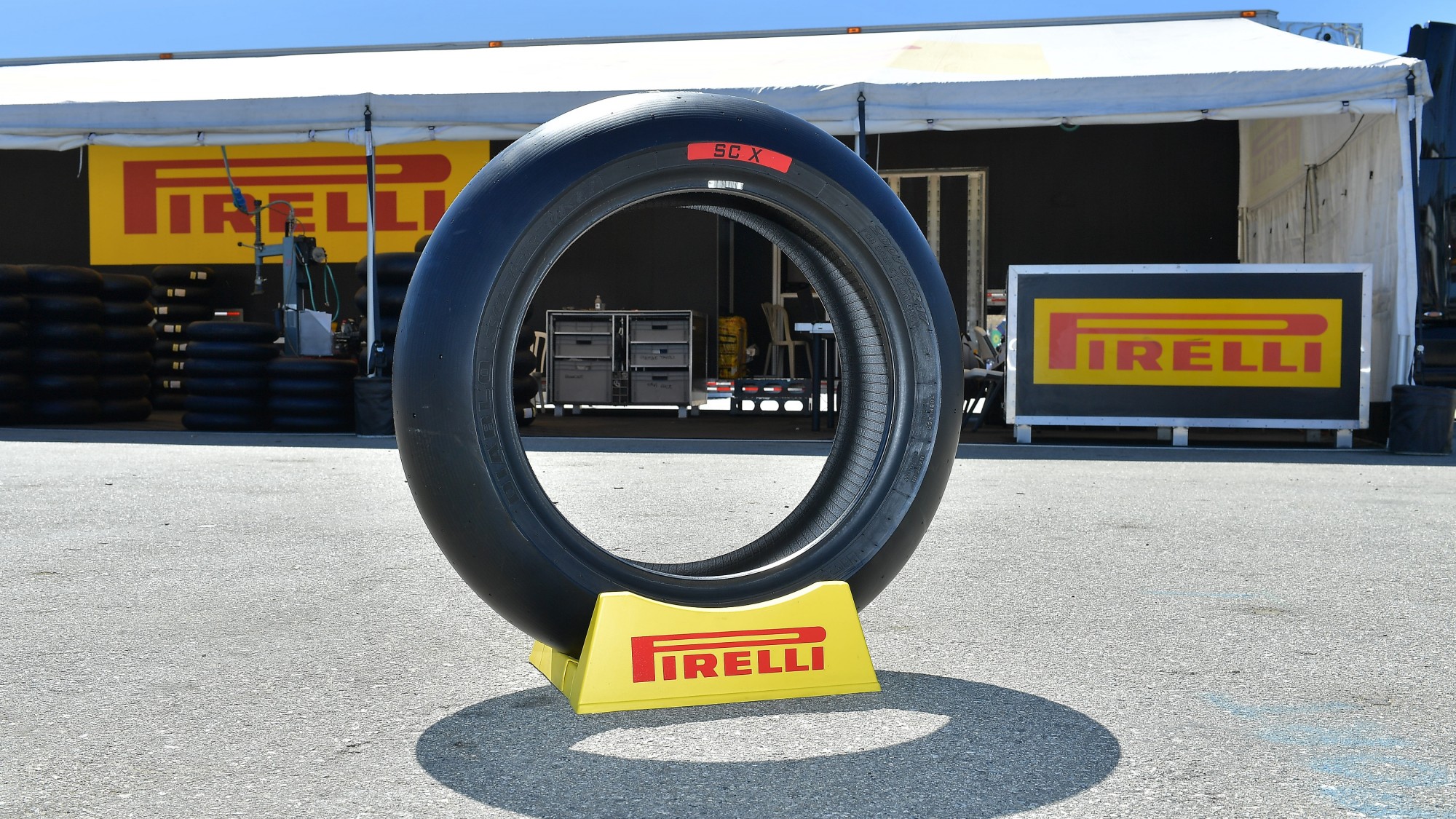 WorldSBK action returns at Jerez and Italian tyre manufacturer Pirelli are bringing new development solutions
With MOTUL FIM Superbike World Championship action getting underway with the Pirelli Spanish Round this weekend, Italian tyre manufacturer Pirelli have announced tyre development solutions for WorldSBK and FIM Supersport World Championship classes. The tyres will be available in dry conditions at the Circuito de Jerez – Angel Nieto, with all development solutions on slick tyres.
In WorldSBK, the development solutions are on both the front and rear tyres; with one development solution on the front and two on the rear. The development tyre for the front of the bike, the soft development solution SC1 Y1231, has been designed with a new structure to help increase the lateral thrust when cornering. It is not the first time riders will have been able to use this development solution, which is an evolution of the standard soft SC1, as they were able to select it over winter testing. This tyre will be available alongside the standard SC1 soft and standard SC2 medium tyres; the latter an evolution of a 2019 development solution.
For rear tyres, there will be two development solutions available to teams and riders alongside the standard soft SC0. The soft development solution X1351 was available at Jerez in 2019 as the tyre continues to be developed while the soft development solution Z0121 is also available for the first time at Jerez. Based on the standard SC0 soft compound, the tyre features improvements to the shoulder area of the tyre to help improve the contact area between the tyre and asphalt, increasing lateral thrust at maximum lean angles.
The front tyres in WorldSSP are both standard compounds – the standard SC1 soft and standard SC2 medium compounds – with the rear tyres making their debut as standard compounds. The compounds available for rear tyres are the standard SC0 soft and standard SC1 medium; with the SC0 soft focusing on outright performance while the SC1 medium balances performance with tyre wear. The wide operating temperature of the SC1 medium compound helps achieve this compromise as riders search for peak performance while not wearing out the tyre across a race distance.
You can follow all the action as World Superbike returns at Jerez with the WorldSBK VideoPass!