NEW schedule for Spanish Round as WorldSBK returns!
Monday, 27 July 2020 09:55 GMT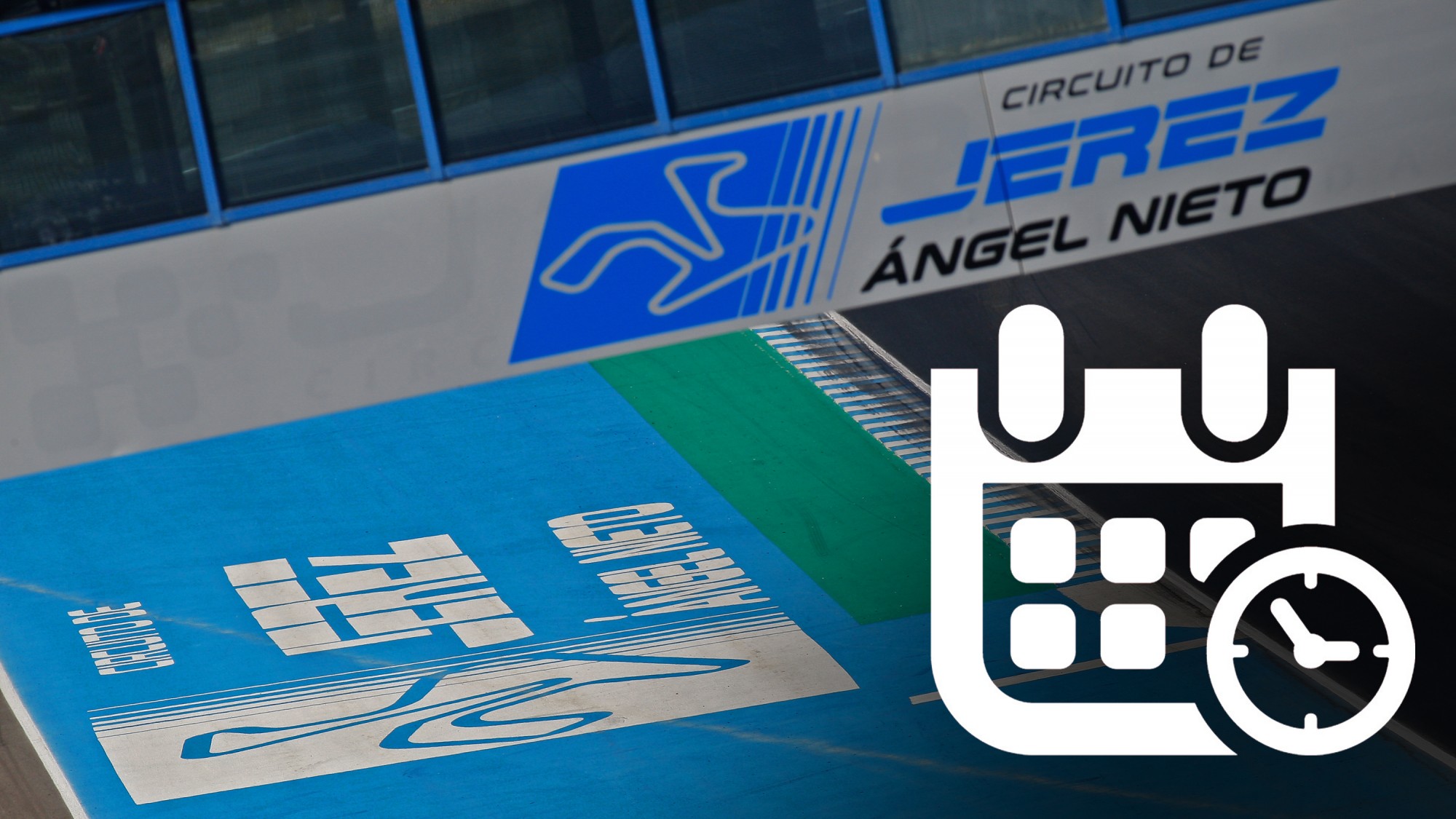 Two more races across the Round headline schedule changes as WorldSBK and WorldSSP resume, and WorldSSP300's 2020 season begins
MOTUL FIM Superbike World Championship action will resume on Friday at the Circuito de Jerez – Angel Nieto as the Pirelli Spanish Round gets underway; with track action beginning at 9am Local Time (GMT+2). First out on track will be FIM Supersport 300 World Championship machines for free practice. The first WorldSBK race of the weekend takes place at 2pm on Saturday, followed shortly after by FIM Supersport World Championship. Both WorldSSP and WorldSSP300 have two races during a weekend; with one taking place on Saturday and the other on Sunday.
Watch the action take place at the Circuito de Jerez – Angel Nieto with the WorldSBK VideoPass!
All times are Local Time (LT)
Friday 31st July
09:00 – 09:30 – WorldSSP300 FP1A
09:45 – 10:15 – WorldSSP300 FP1B
10:30 – 11:20 – WorldSBK FP1
11:30 – 12:15 – WorldSSP FP1
13:30 – 14:00 – WorldSSP300 FP2A
14:15 – 14:45 – WorldSSP300 FP2B
15:00 – 15:50 – WorldSBK FP2
16:00 – 16:45 – WorldSSP FP2
Saturday 1st August
09:00 – 09:20 – WorldSBK FP3
09:30 – 09:50 – WorldSSP FP3
10:00 – 10:15 – WorldSSP300 FP3A
10:25 – 10:40 – WorldSSP300 FP3B
11:00 – 11:25 – WorldSBK Tissot Superpole
11:40 – 12:05 – WorldSSP Tissot Superpole
12:20 – 12:40 – WorldSSP300 Tissot Superpole
13:00 – WorldSSP300 Last Chance Race
14:00 – WorldSBK Race 1
15:15 – WorldSSP Race 1
16:30 – WorldSSP300 Race 1
Sunday 2nd August
09:00 – 09:15 – WorldSBK Warm Up
09:25 – 09:40 – WorldSSP Warm Up
09:50 – 10:05 – WorldSSP300 Warm Up
11:00 – WorldSBK Tissot Superpole Race
12:30 – WorldSSP Race 2
14:00 – WorldSBK Race 2
15:15 – WorldSSP300 Race 2