Muir: "We've got the ability to reach the top"
Wednesday, 6 May 2020 11:09 GMT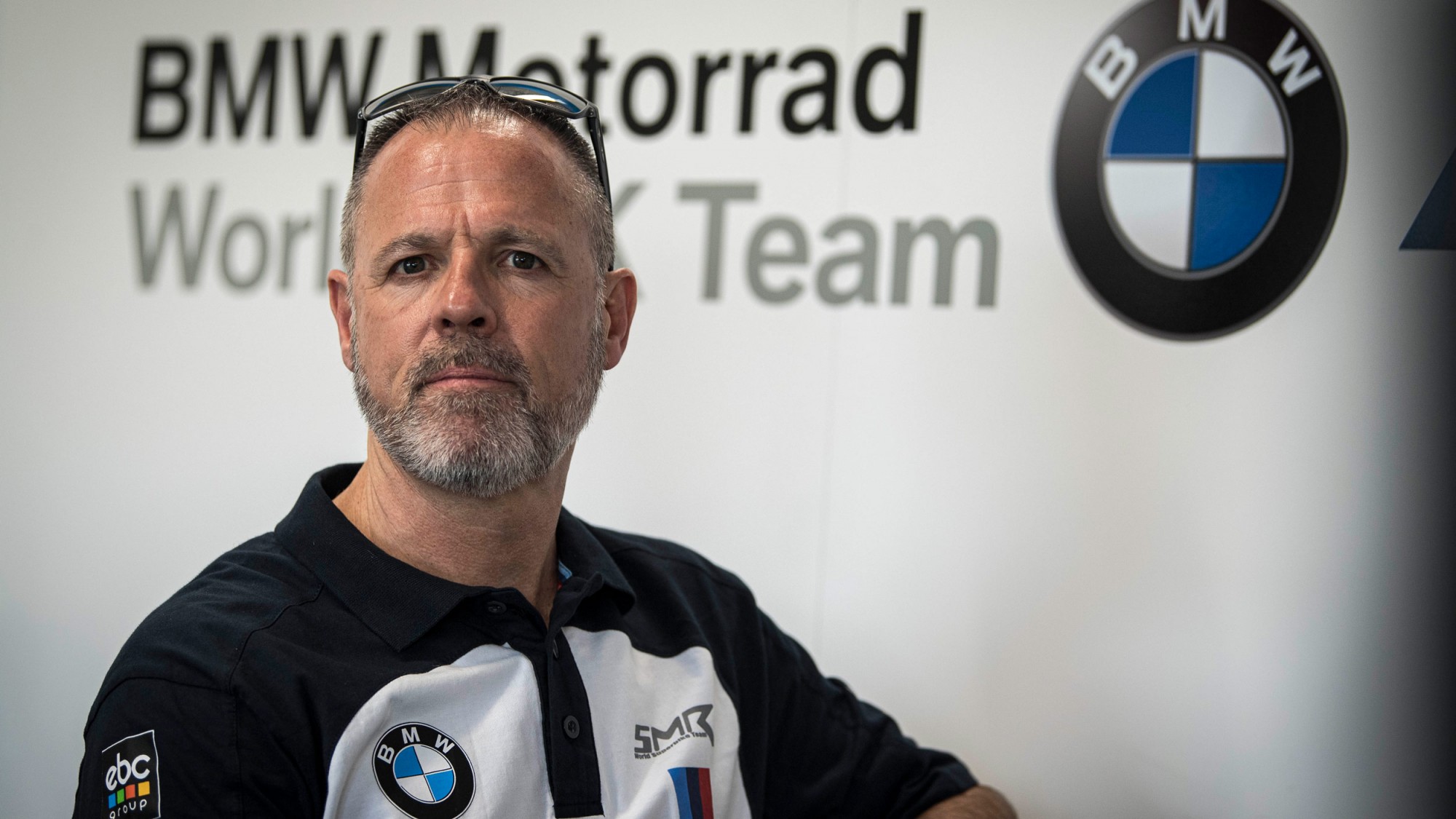 Fierce competition and bike development just part of the topics of conversation in an interview with Shaun Muir…
Shaun Muir (Team Principal – BMW Motorrad WorldSBK Team) talks to WorldSBK.com about how the team is working in the current situation, how riders Tom Sykes and Eugene Laverty have been developing different areas of the bike and the relationship between Shaun Muir Racing and BMW Motorrad.
With BMW in the second year of their return to MOTUL FIM Superbike World Championship action action and a partnership with SMR, the partnership between the two is an important aspect as BMW chase the ultimate prize in WorldSBK. Discussing how the two entities work, Muir said: "We are one, that's how I look at it. We've got a good relationship; we share ideas and we work very closely together. It's basically two divisions merged into one.
"Between us, we've got the ability to reach the top and that's what we're aiming for. Between the Motorrad development team and our team we feel we've made some giant steps forward and we just need to refine that now. It won't take long before we've got the complete package."
Riders will also have input into the development of the bike and Muir explained what the team had been able to develop since the enforced break with the help of Sykes and Laverty. Muir said: "There's two fronts really for preparing the chassis work for testing and racing. We had a test in November and January, which we took to Australia and there were some aspects of that that were incomplete. We have taken the opportunity to do a bit more planning in that respect. There's been a lot of analysis work carried out which is providing some results."
The analysis of testing is a result of programmes carried out by Sykes and Laverty over the winter with the pair focusing on different aspects of the bike. Sykes and Laverty are experienced in WorldSBK and this is something BMW are looking to utilise when it comes to bike development.
Muir said: "Eugene was very clear from the very first time he stepped on the bike about what we needed to work on in the electronics area for him to find something he's comfortable with. We'd make steps every time he was on the bike, in every session, in every test, On the other hand, Tom was focusing on race strategy, on long-distance strategy, which we were struggling to get full race distance out of the tyres.
"That's one area the engineers have been working on. As a pairing, Tom and Eugene are working very well together. There's a lot of sharing of data and information although their riding styles are different. One aspect that really pleases us are the benefits that Eugene has found with the electronics setup has benefitted Tom in some areas. There's been a nice cross-transfer of information which is a positive for the team."
One potential way for manufacturers to get more data and development into their bikes is through satellite teams. While BMW currently does not have any satellite teams on the grid, and is therefore represented by the two factory bikes, Muir would welcome with a satellite BMW team joining the Championship. He said: "There are negotiations currently underway with BMW Motorrad in Munich about potential customer teams. Of course, we welcome another BMW satellite teams on the grid to assist us in development for sure. But at the moment I only know discussions are underway."
With five manufacturers competing in WorldSBK for top honours, Muir is aware of how tough it will be. At Phillip Island, the competitive nature of the Championship was shown with two manufacturers – Yamaha and Kawasaki – taking victory, BMW securing pole position in Tissot Superpole and all five manufactures competing in the leading group throughout the weekend.
Discussing the competition in WorldSBK, Muir said: "We can see that Kawasaki are out front with Jonathan and Alex. It's a proven package so you expect to see that. Ducati obviously, you expect to see that. And now Yamaha have made a step forward. You see that the young development rider for the previous couple of years, Toprak, is now coming through to be a quality proven race winner and a regular podium finisher. We see that there are strong teams all around us. Honda's come in and they're not going to take long to find their feet. We don't underestimate the competition and as quick as we develop and improve, those around us are developing and improving as well. It's a fierce championship."
You can watch thrilling World Superbike action with the WorldSBK VideoPass!