Lowes: "When everything restarts, we'll be giving it all we've got"
Wednesday, 18 March 2020 14:21 GMT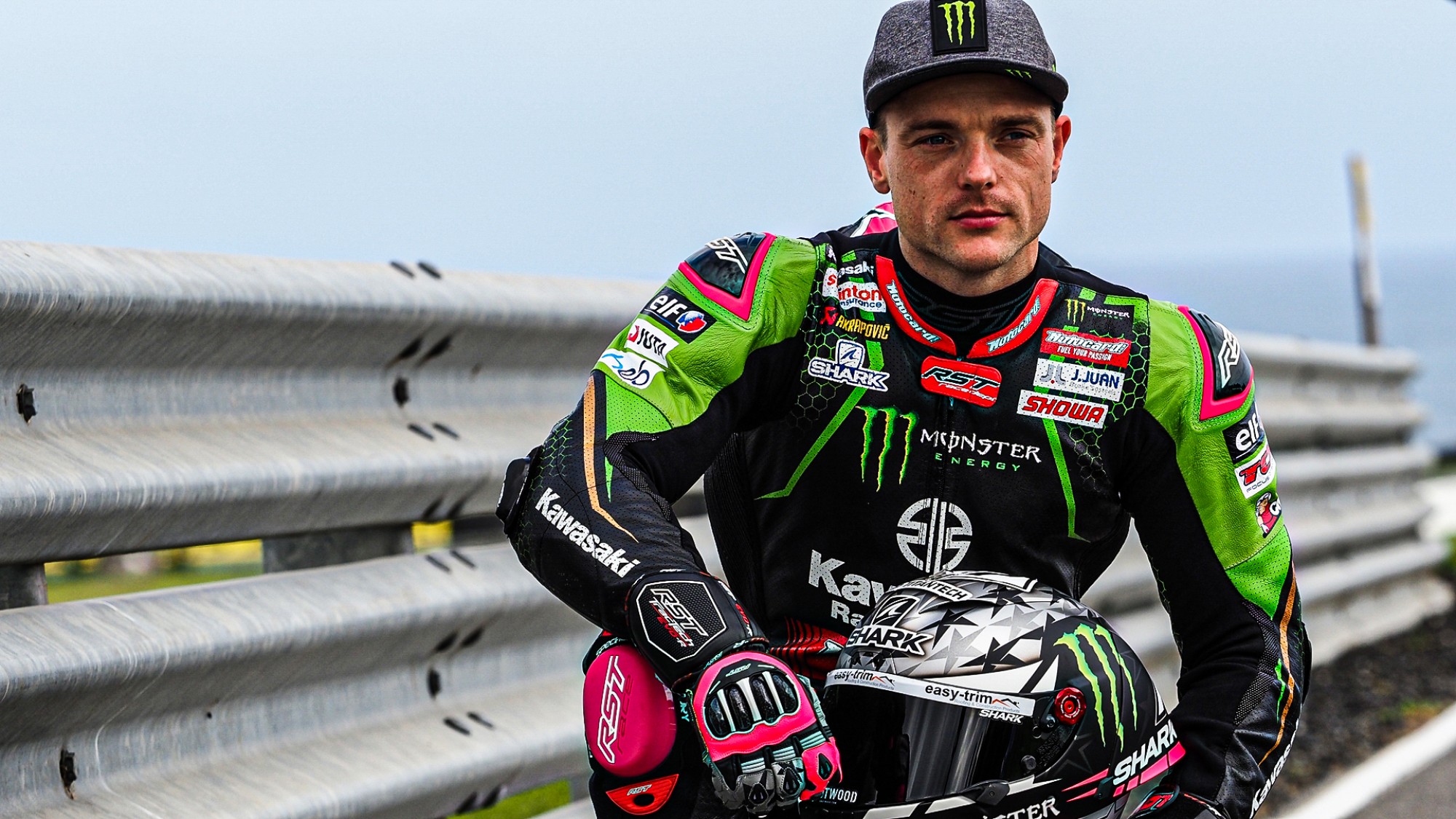 The current championship leader reviews his amazing Phillip Island weekend and tells us how he plans to stay fit and focused through the upcoming weeks
Second in a photo finish. Eighth to fourth in ten laps. And, finally, an emphatic race win. Alex Lowes' (Kawasaki Racing Team WorldSBK) rise to the top of the MOTUL FIM Superbike World Championship was perhaps the highlight from a Phillip Island weekend that was not exactly lacking in talking points. Three sterling performances that earned him, for the first time in his career, a spot at the top of the WorldSBK Championship Standings.
This all happened less than three weeks ago. Unfortunately, no more points, podiums or race wins will be added to the board for the time being and until the COVID-19 situation has been properly dealt with. A tough state of affairs for all – but one that everyone is working hard to power through, riders included.
Speaking to WorldSBK.com from his home in England, Alex Lowes is, like many, trying to remain calm in troubled times. "I'm just trying to be as positive as I can, listen to the guidelines from the experts, and trying to stay healthy and look after family and friends", he admits.
"That's the most important thing right now. We don't know how long it's going to last for, so it's just a case of sitting tight and waiting until we've got some more news."
With riding and similar activities not an option, the 29-year-old has opted to keep his mind away from the racetracks, at least until everything clears up a bit.
"To be honest, I decided in my head to switch off from bikes for two weeks. The most important thing at this stage is to be mentally fresh for when we start again.
"When we know a little bit more, I'll watch back the races from Phillip Island; also, my brother's races with him. There are a few things with my riding that I want to improve that I'll refresh my memory for when it's closer to the time. If you start watching now, when we've got three weeks in self-isolation… You'd be a bit over it by the end of that."
"I'm just trying to use it as an opportunity to not look at the negative side or look at it selfishly, like 'we're victims because we can't do anything and we want to be racing'. There's a lot of people in the same situation, so I'm determined to be positive and make sure I'm prepared for when we start racing again, but also to set a good example and do the right thing."
How has Lowes been keeping busy then these past few days?
"I'm honestly quite lucky because my brother lives close by now. We have a small gym at home, I can still train every day and do something. My wife's got me doing a lot of jobs around the house, all the little jobs, putting shelves up and all that.
"I've also been practicing my golf. It's quite close to the house. The clubhouse, restaurant and everything is closed, but you can sign yourself into the course in the pro shop and play, and you can still stick to all the social distancing guidelines we've currently got.
"Leon Haslam lives close by, so we've been playing as well. It's something to get a bit of fresh air, really, and stop being completely stuck in the house. But we'll need to wait and see what the government says about that, if we'll be allowed to do it going forward."
Lowes does get to spend this time as the championship leader – barely a consolation, but definitely a reminder of how well he has already adapted to the ZX-10RR and to life inside the Kawasaki Racing Team.
"I'm really enjoying this team. I was a bit nervous about getting to know everybody and so on, but it's been great; they've been fantastic welcoming me to the team. It's been a smooth transition. From the racing side, I couldn't be any happier.
"Marcel [Duinker] is also great. He's very technical, he understands well what I need from the bike, which is the first target of a rider-crew chief relationship. He's got loads of experience, knowledge of the Kawasaki. But also, he's a great guy away from bikes as well. I'm fitting in sweetly with him".
It was an eye-catching weekend from Lowes, but also eye-opening, with much of his work in the Official Test that same weekend falling under the radar for most onlookers. Even at the end of Friday Free Practice, the number 22 was outside the top ten fastest riders. Yet, inside KRT, heads remained cool.
"My experience helps. I've been at the Phillip Island test before, I was fastest in 2014 on the Suzuki – didn't come away with any points.
"I didn't want to worry about the lap times. I knew that races there are always a tyre war, it's a very abrasive track for us. And for some reason, I've got quite a lot of self-confidence with this bike, since the Aragon test. The best way to work was to focus on myself, buckle down, work on old tyres, and be there when we needed to be.
"So, being able to listen to the comments and do the interviews saying, 'it's not as bad as it looks', it just comes from a bit of inner-confidence I guess, and some experience as well."
Although Australia is the only racing from 2020 that we can look back to for the time being, the Englishman does guarantee that, when everything restarts, we'll all be in for a treat.
"The biggest message I can say, wherever you are around the world, is this: Listen to the experts. Let's do as we're told from once, stay healthy and look after our loved ones, they're the most important thing.
"Don't worry about WorldSBK. From my side, I promise that whenever the season does kick off, we're going to get some fantastic racing like we saw in Phillip Island. We're going to be giving everything we've got."
Relive all the action from Australia and keep yourself entertained – including FREE classic races and much more – with WorldSBK VideoPass.