Like father, like son: WorldSBK's racing families from past to present
Wednesday, 5 February 2020 08:19 GMT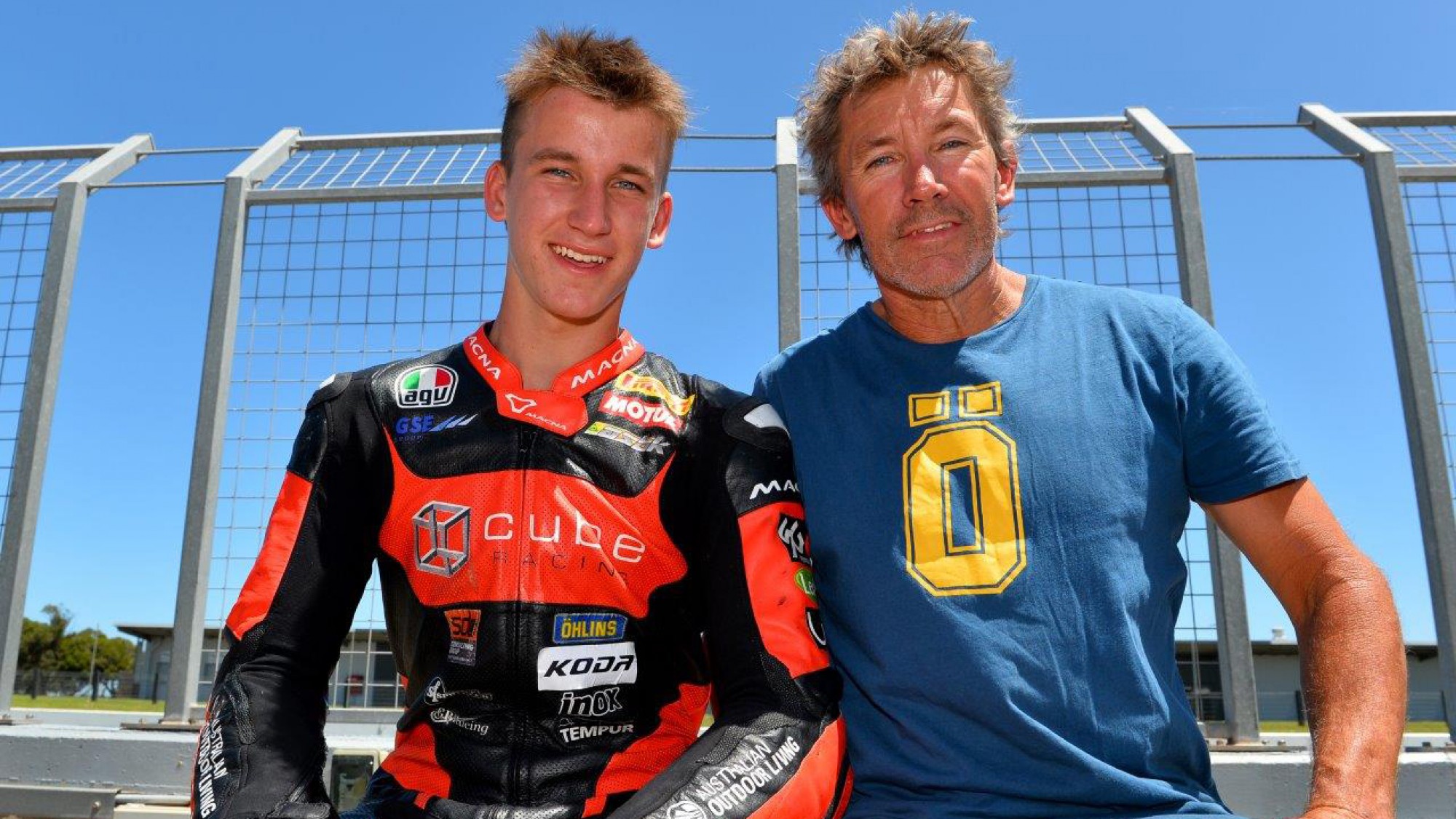 Right from the very first race, famous racing names have featured in WorldSBK and as the Bayliss brand is set to return, cast your mind back to these families from the past
With Oli Bayliss (Cube Racing Team) making his World Championship debut as a wildcard at Phillip Island, he follows in the footsteps of his father, Troy, who did the same back in 1997. However, Oli is not the first rider to do this and he certainly isn't the first rider to have a racing dad to look up to. Cast your mind back to the Bradls, the Haslams and, even the Reas and find out just how many riders have notable fathers and other family members in WorldSBK and the further racing field.
Stefan Bradl may have only joined for three quarters of a season in WorldSBK but his dad, Helmut, a seasoned Grand Prix star, made his first and only WorldSBK appearance back in 1995 at the Salzburgring – the final time the Austrian venue would be used for a motorcycle racing World Championship. The former 250cc World Championship runner-up was 11th and never came back to WorldSBK.
Probably the most iconic family name in motorcycle racing in relation to WorldSBK is the Haslam brand, with Ron Haslam being the shining light. But Ron only made one appearance, at Brands Hatch in 1993 but he didn't race. Leon Haslam has five WorldSBK wins to his name, whilst also achieving runner-up status in 2010.
In terms of other WorldSBK riders whose fathers were also racers, Jonathan Rea's dad, Jonny, was an Isle of Man TT winner, beating the likes of Carl Fogarty. 'Foggy' himself was also the next generation of racers in his family, with his dad also a former TT competitor. On the first ever WorldSBK podium, Joey Dunlop was third and his brother, Robert, also made 18 WorldSBK starts and achieved a best finish of seventh; Robert's sons both went on to racing, although not in WorldSBK.
Flying the Turkish flag, Toprak Razgatlioglu (Pata Yamaha WorldSBK Official Team), is the son of the late famous stunt rider Arif Razgatlioglu. In other classes, Philipp Oettl will make his debut in WorldSSP, the son of Peter, a five-time Grand Prix winner. Johan Gimbert (GP Project) will make his World Championship debut in WorldSSP300 at Jerez, and he is the son of Sebastien Gimbert, a former front row qualifier and top four finisher in WorldSBK.
Aside from fathers and sons, there's racing brothers aplenty. Alex Lowes (Kawasaki Racing Team WorldSBK) is the identical twin to former MotoGP™ star Sam Lowes, whilst Eugene Laverty (BMW Motorrad WorldSBK Team) has John and Michael as part of the Laverty fraternity. In years gone by, Carlos Checa competed with brother David in 2008, whilst the Hayden family of Nicky and Roger Lee have also been represented, whilst Tommy Hayden raced over in the USA.
The Bostrom brothers also enjoyed WorldSBK action, with Ben Bostrom winning seven races and Eric taking one fourth place. Noriyuki Haga and Kensuke Haga were also on the grid, whilst fellow countrymen Takuma, Nobuatsu and Haruchika Aoki were another clan to rock WorldSBK. Spanish brothers Idalio and Eustaquio Gavira made their appearances throughout the 1996 season, to name just a handful of racing brothers that have featured in WorldSBK.
Follow Oli Bayliss' WorldSSP wildcard debut at Phillip Island and enjoy WorldSBK action throughout 2020 with the WorldSBK VideoPass!