Laverty on 2021: "My approach does have to change!"
Monday, 6 July 2020 11:42 GMT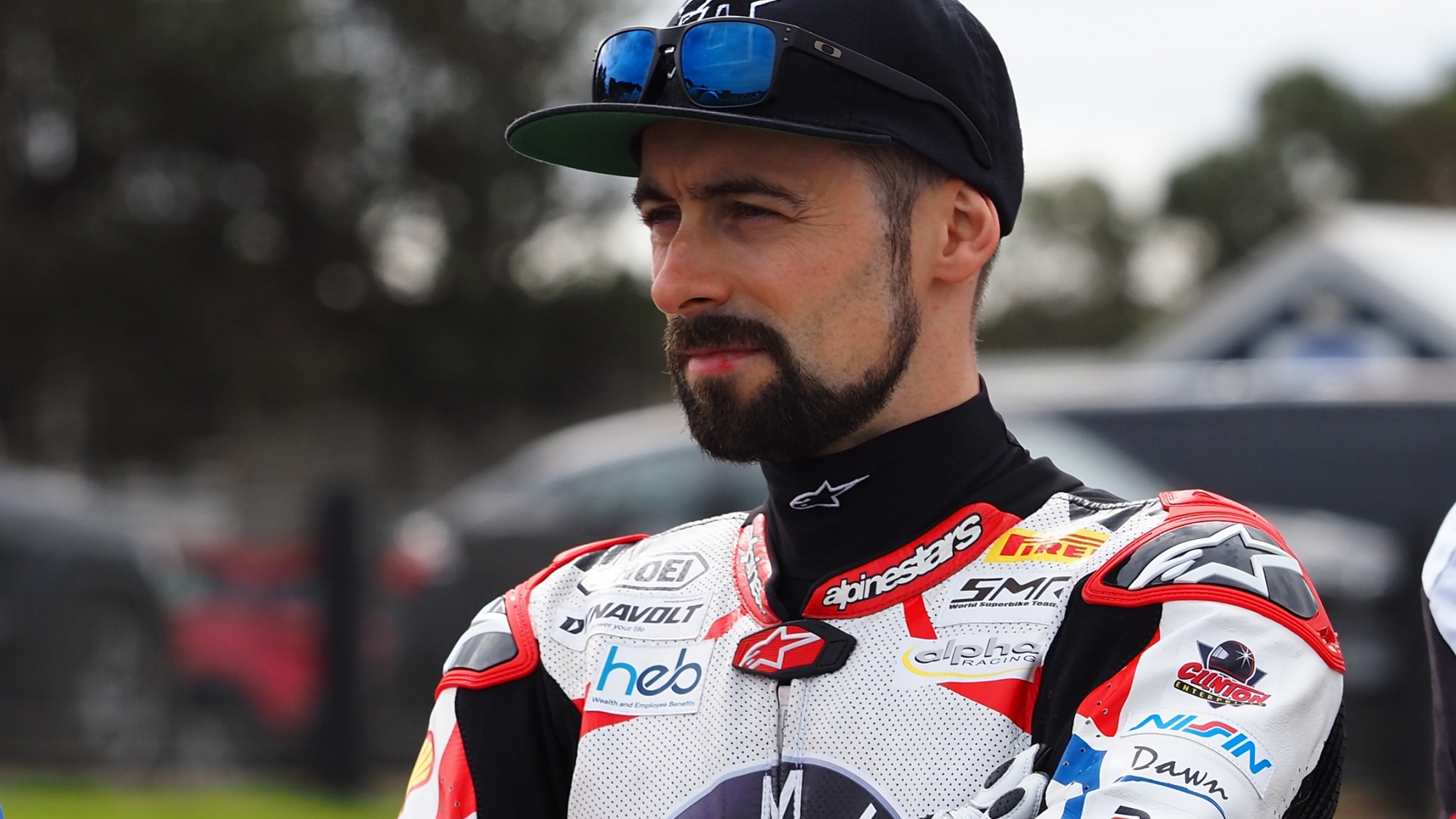 BMW rider Eugene Laverty explains why his approach in 2020 will have to change in order to secure a BMW ride in 2021…
With MOTUL FIM Superbike World Championship racing set to resume in just a few weeks, Eugene Laverty (BMW Motorrad WorldSBK Team) sat down with WorldSBK on Instagram to discuss the BMW S1000 RR's potential, why he needs to change his approach in 2020 after Michael van der Mark (PATA YAMAHA WorldSBK Official Team) was announced at BMW for 2021 and the toughest rivals in his career.
With one rider already confirmed at BMW for 2021, Laverty and teammate Tom Sykes will be battling out to try and claim the current vacant seat. For Laverty, this means he needs to change his approach to the 2020 season from a development mindset looking ahead to 2021 to one all about results in 2020.
Laverty said: "The best thing I can do is perform on track. It does change my approach a little bit because, in winter testing I looked at this project long term. When I got on the bike, I realised quite early that it wasn't ready to fight for the Championship in 2020. I focused on getting the bike ready for race wins in 2020 and a title challenge in 2021. We've missed more than half the season, so my approach does have to change, I have to forget about trying to bring the bike forward and deliver those results.
"That sounds strange, I guess, to a fan looking at things from the outside as that should be the obvious thing. You have to be patient if you want a bike that can be an all-round race winning package, you have to be analytical and go through things step-by-step. That's gone out the window now as we need to get results, so I'll get on the bike and wring its neck."
Expanding on how his approach will change, Laverty said: "My focus is always on the race, always has been in my career. That's why I've had 25 victories in the world championships but only something like three pole positions in WorldSBK, because my focus is always on race distance. We are testing at Barcelona so instead of having a systematic approach of making the bike better and always focusing on long runs and ignoring the ego inside you to post a fast lap time to look special, I've always focused on the long run.
"I have to change, do a little bit of the tricks a lot of riders do… you can run low fuel modes, put a new tyre in the cool of the morning, put a new tyre on in the cool of the evening, ignore track limits. I've already named four or five little tricks you can do! I'll try to adopt that mentality and do all the tricks of the trade to pull out a lap time."
Laverty switched to the BMW outfit for 2020, getting a first taste of the bike in winter testing. Discussing his first impressions, Laverty said: "My initial impressions were good in terms of the chassis and how the bike turns, and that's something as riders we're always chasing. Tight corners, long corners, the bike does make its way around the track pretty well.
"I knew from the first time I rode it I knew it was a bit of a rough diamond in terms of power delivery and electronic strategy. That's what we spend our time doing in wintertime and even Round 1 and that's why we were looking at the long game; getting things ready so the bike would be better at the end of the season. Unfortunately, with the way things have turned out, we haven't been able to do that. There's only been one round so far and we're already in July."
Laverty was asked who the biggest rival in his career was; the Irish rider explaining that it was Kenan Sofuoglu – and that Toprak Razgatlioglu (PATA YAMAHA WorldSBK Official Team) reminds him of Sofuoglu. Laverty said: "Definitely Kenan, without doubt, because he was such a fierce rival. I've raced against a lot of tough guys, but I knew even that year, that on-track, Kenan was one of the toughest guys to beat so if you beat him in a last-lap fight, you'd beaten one of the best guys.
"The things Kenan could do… Toprak reminds me of him now. What Toprak did on the last lap of Magny-Cours last year, where he caught Jonny up and overtook him, that's the sort of thing Kenan would've done. That never say die attitude, they never gave in. Kenan taught me a lot, he made me a late braker and made me tougher in a last lap battle. After Kenan I was ready for Marco Melandri in Superbike because Marco and I used to have fierce battles as well. They were probably my two biggest rivals in my career and my best memories."
You can follow the 2020 World Superbike season with the WorldSBK VideoPass!