Jordi Torres confirmed at MIE Honda as new livery uncovered
Friday, 21 February 2020 10:37 GMT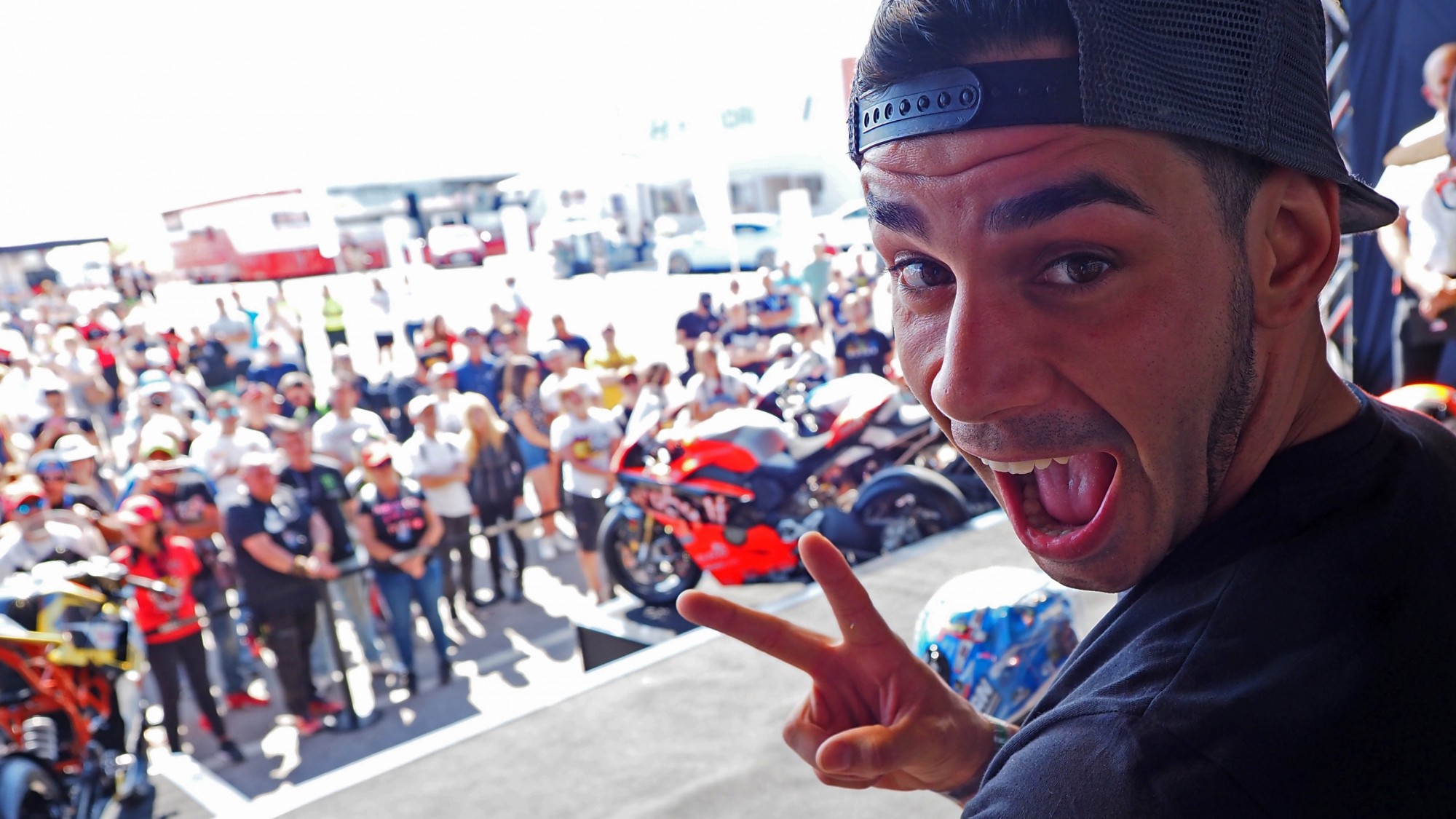 The Spanish ace wasn't in attendance but was confirmed at the team, whilst an all-new livery was unveiled on stage
Jordi Torres will be back once again on the 2020 MOTUL FIM Superbike World Championship grid, with the effervescent Spaniard joining the MIE Racing Althea Honda Team for the 2020 season. Torres has had strong rides in World Superbike and took a first race win at the Losail International Circuit in 2015. Having enjoyed great success in 2019 in WorldSBK with top six performances, Torres aims to continue at the front of the Independent battle.
The Spaniard will mount his fourth different manufacturer in as many seasons, having been with BMW in 2017, MV Agusta in 2018 and Kawasaki in 2019. Pulling all of that versatility together and using all of his experience in World Superbike, Torres will be key in developing the CBR1000RR-R, fresh out the box for the 2020 season. The 32-year-old will be back on track from Jerez, starting his season at his home round.
Jordi Torres, who was not present at the team´s launch event, said: "I'm thrilled to have the chance to race in the WorldSBK championship with Honda and the MIE Racing Althea Honda Team. I'm prepared to work closely with the team, bringing my own experience but also learning from them. I'm sure that by combining our efforts, we will be able to continuously improve our performance and our results over the season. I am looking forward to riding the new Honda CBR1000RR-R and will do my best for the team, Honda and all our fans".
At the launch of the MIE Racing Althea Honda team, Takumi Takahasi said: "I'm very happy to be racing in the WorldSBK championship this year. To race at world level was always my dream since day one. It's now become true and I wish to thank HRC, Honda and MIE Racing for this great opportunity. It's the first time I will work with an international squad, but communication has been good and I immediately realised that we share the same goals. We know it will be hard work and a challenging season, but I'm really motivated to see where we can end up. I'll do my best to reach the best possible level".
The MIE Racing Althea Honda Team unveiled their 2020 livery, something completely different in comparison to their 2019 look. The team will be sporting a stealth-like all-black livery, set to sparkle on the race track. Takumi Takahashi was also on-hand at the HRC Team Launch to pull the covers off his MIE Racing Honda, whilst Jordi Torres wasn't in Japan.
Watch plenty of 2020 World Superbike action with the WorldSBK VideoPass!