From the sofa to World Superbike: Melandri returns…
Thursday, 30 July 2020 08:14 GMT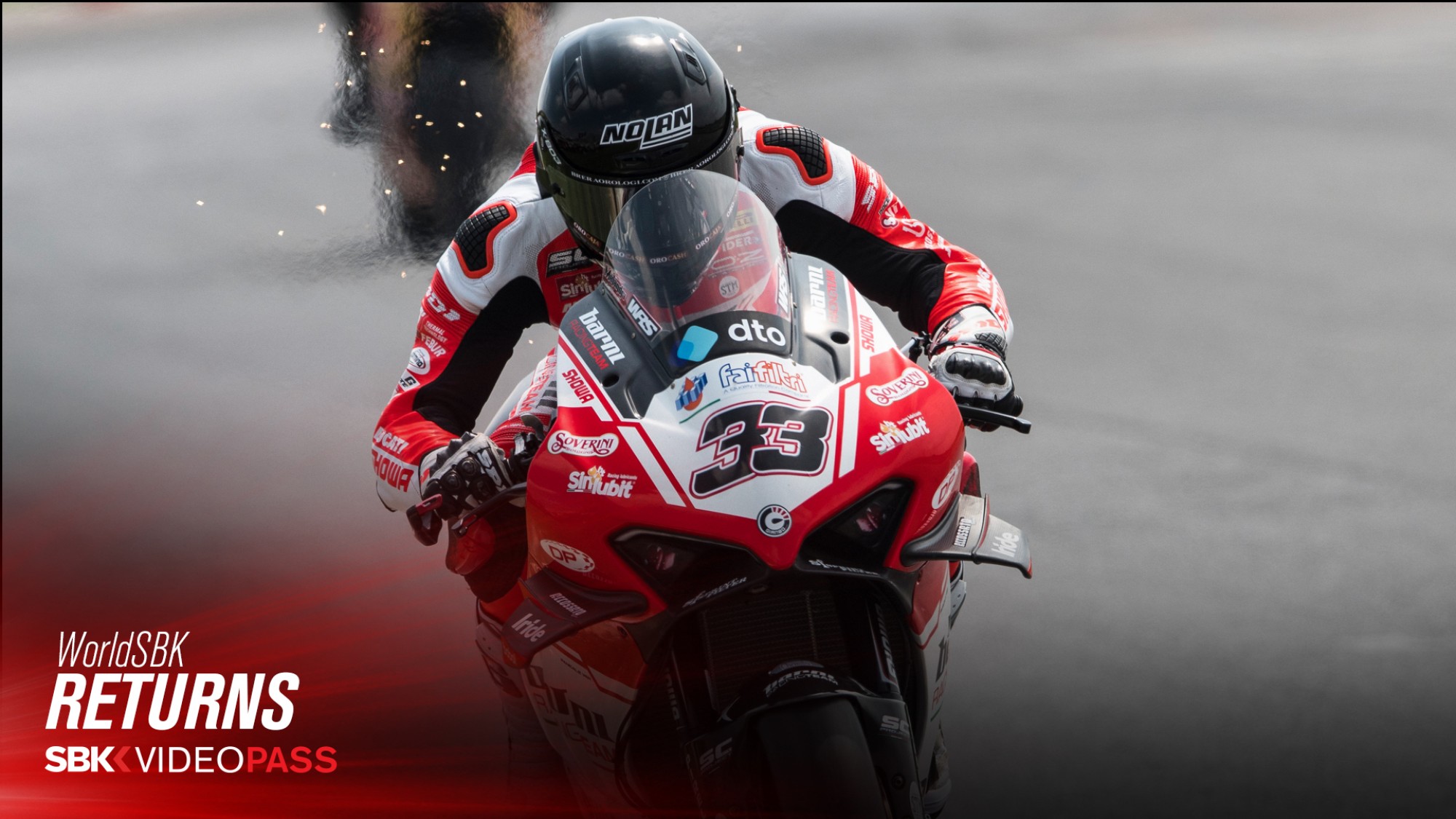 How will Marco Melandri fare after nine months of retirement? WorldSBK commentator Steve English reminds us why Melandri is never to be underestimated.
At the end of the 2019 season, Marco Melandri bid farewell to the WorldSBK paddock. After a disappointing campaign with the GRT Yamaha team, his time on the Superbike grid came to a close. He went out with a whimper under the floodlights of Qatar. The paddock paid tribute to a unique talent that has won races in every class he's raced.
The rub of Melandri's career is that he was spectacular at his peaks and sluggish at his troughs. There was no denying the Italian's transcendent talent. From the very start of his full-time Grand Prix career in 1998 he looked a star. By the middle of his rookie 125GP campaign, he was the youngest winner in Grand Prix history. From that point onwards, he was earmarked as the next superstar from the conveyor belts of Rimini minibike racing.
The pressure didn't affect him in those early years and he was narrowly beaten to the 125 crown the following year before moving to the 250GP class, where he would cruise to the title in 2002 before moving to MotoGP™. A broken leg at his debut weekend ruined his rookie year but he grew into a front running MotoGP™ rider and regular podium man. His talent came to the fore but ultimately a switch to the factory Ducati squad signalled the beginning of the end of his career in the class.
A switch to WorldSBK in 2011 came at just the right time for Melandri and he was revitalised. Winning four races as a rookie he finished the campaign as runner-up to Carlos Checa, it'd be his best WorldSBK season although he had other opportunities to challenge for the title. Unfinished business was what Melandri called WorldSBK in 2014 when, having won four races in the final four rounds, Aprilia moved him back to MotoGP™.
He was an unwilling victim of Grand Prix racing in 2015 and he made his displeasure clear for all to see. Knowing that an opportunity to win the Superbike World Championship had slipped away the Italian became more and more disconnected from his team. He wanted out. The team eventually agreed to this and they parted ways.
Upon returning to WorldSBK in 2017 with Ducati, he was able to win races, including an emotional win at Misano that marked Italy's 100th WorldSBK victory, but he never truly clicked with the Panigale V-twin. When Ducati signed Alvaro Bautista a switch to Yamaha, the manufacturer he made his WorldSBK debut with, presented Melandri with what seemed a nice bookend to his career. After strong performances in Australia and Thailand the bottom fell out of his season, with the exception of Jerez, and Melandri walked into the Qatar night ready to start the next chapter of his life.
That chapter will last 279 days because Melandri is back in action this weekend for Barni Ducati. Replacing Leon Camier, suddenly, Melandri has a golden opportunity. When the Ducati V4 R is in the right operating window it's an incredible weapon in WorldSBK. Any bike that wins 11 races in a row is not one to be underestimated by the field. Any rider that can win in 125cc GP racing, 250cc GP racing, MotoGP™ and WorldSBK – a unique achievement for Melandri – isn't to be underestimated.
Jerez is the soon to be 38-year-old's favourite track on the calendar. In high temperature-low grip situations, Melandri has always been strong in Spain and even though he has had only limited testing, it will be intriguing to see how he adapts this weekend. His riding style, honed in the high corner speed environment of 125GP and 250GP, could suit this bike. If he clicks with it anything could happen for Melandri; don't forget, he's only missed one round of racing compared to others.
Of course after nine months away from racing and nine months where he lived a normal life to suddenly jump back into the snake pit is not to underestimated. The benefit of that is that there is no pressure on Melandri. If he comes in and performs well he will exceed any realistic expectation. If he doesn't...what did anyone expect from someone coming off the sofa and sitting on a Superbike? Melandri has won 22 Grand Prix and 22 WorldSBK races but you can rest assured that the other 22 riders on the grid will be watching his progress.
Follow the return of Marco Melandri and watch the story of 2020's season unfold with the WorldSBK VideoPass!