Foti: "This is a difficult race, but one we can win"
Monday, 30 March 2020 10:47 GMT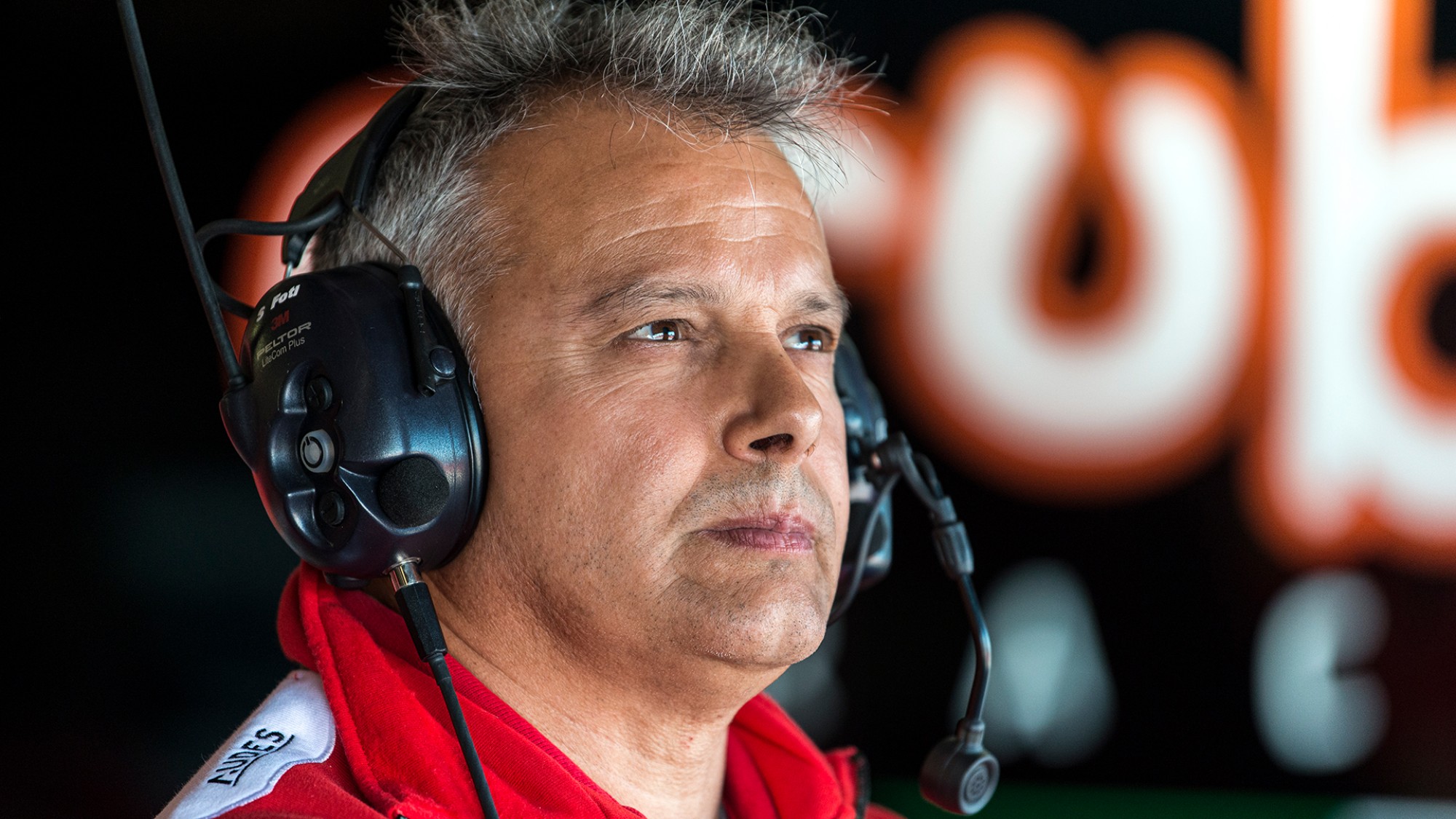 Serafino Foti talks to worldsbk.com about rookie riders, the current situation and delivers an important message to the fans…
British rookie Scott Redding made the switch to MOTUL FIM Superbike World Championship for the 2020 season and jointed ARUBA.IT Racing – Ducati for the season, alongside Chaz Davies. Redding's WorldSBK career got off to a sensational start at the Yamaha Finance Australian Round with three podiums.
Serafino Foti (ARUBA.IT Racing – Ducati Team Manager) is not surprised by Redding's performances so far, with Redding earning plaudits from fans and the team after his triple podium. If not for the finest of margins, Redding could have walked away from Australia with a debut round victory to his name.
Foti explained when discussing Redding: "As you know the riders are important. We are in contact with them all week. For sure they are very important for the development of the bike. Of course, it is also difficult for them because they have to train indoors to keep fit. In this moment we can do nothing but together we try to be positive in order to continue our activities in the future.
"It's like Scott has been with us for many years. We know what we do with all our riders and to create an excellent relationship with them. Scott is a very simple guy but at the same time is really professional. To be honest, he didn't impress us because we strongly believe in him. We know his potential and we know that he would be competitive this season. But one thing that did impress us: as you know, his first race was not easy for him because everyone expected a lot from him. From my point of view, he was very, very good because he managed the pressure well all weekend."
With the current coronavirus situation causing disruption around the world, including in Bologna, Italy where Ducati are based, the team have been impacted with restrictions imposed on Italy. Foti said: "First of all, I want to reach out to all the people who are affected by coronavirus and who've lost loved ones in this period. I also want to reach out to all the doctors and nurses who are committed to helping all the people who are impacted. Our heart goes out to them. Hopefully this time will pass quickly, and we can start to return how it was before. We had planned some tests to try some new components, but we must wait.
"Our factory is now closed and we're in smart work mode. But as you know it's not the same as being in the factory. Many of our suppliers are closed too and this slows down the development. In this case, at the moment, we have a bigger problem to solve and of course everyone is thinking about that. We would be really happy to solve that problem."
Foti also had a message for fans during this difficult period: "I would say never give up guys. This is the most difficult race ever, if everybody respect the rules we can win this race and for sure we come back soon."
You can watch more World Superbike action with the WorldSBK VideoPass!