Forés: "Next year will be entertaining. You can expect everything from everyone"
Tuesday, 26 November 2019 12:45 GMT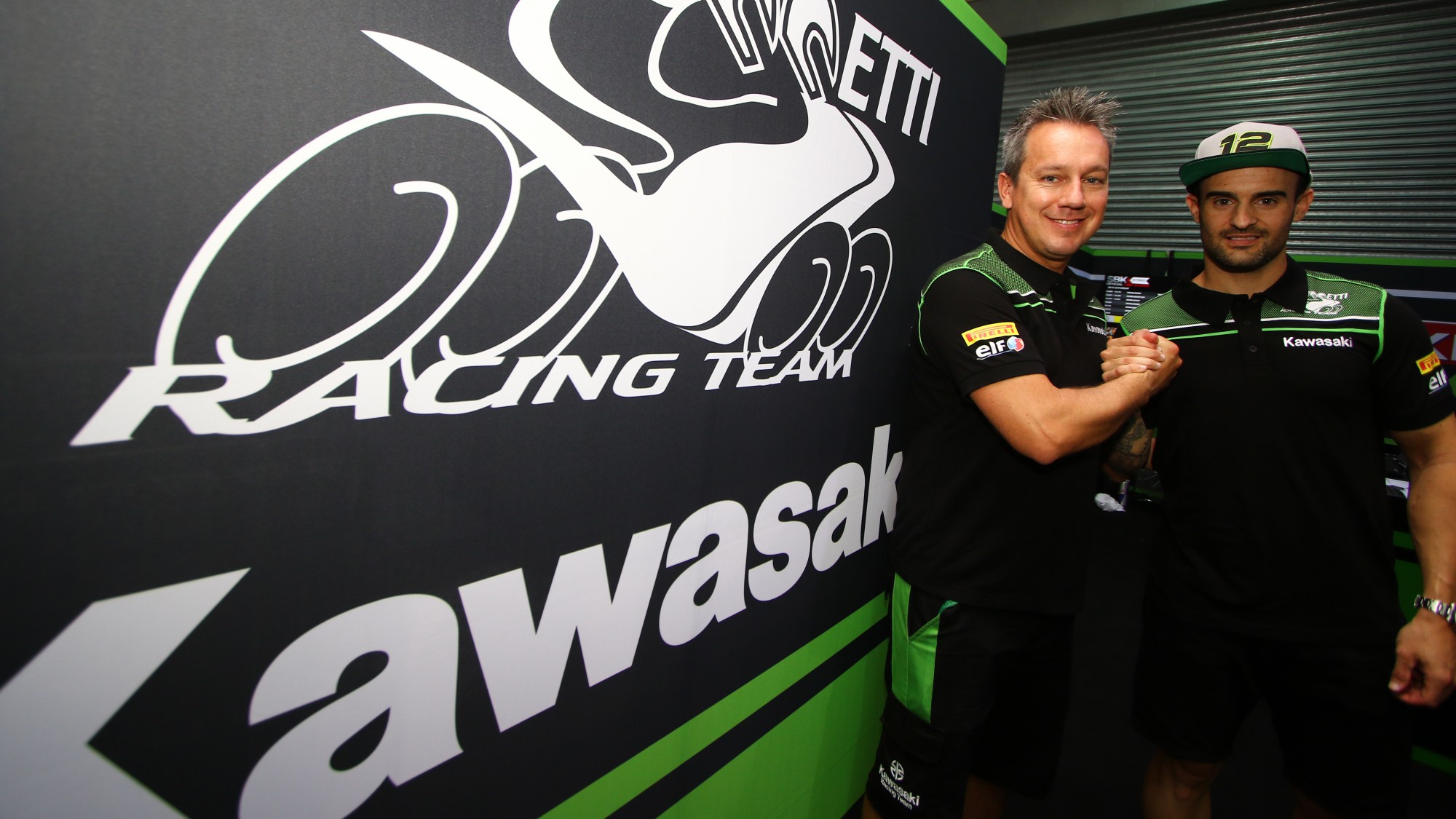 Back in WorldSBK for 2020, the Spanish rider explained his expectation and his plans to WorldSBK.com ahead of testing his new Kawasaki machine at the two-day winter test in Jerez
After a year of absence, Xavi Forés will return to the MOTUL FIM Superbike World Championship in 2020 as it has been recently announced. The news has been welcomed by all the Spanish fans with plenty of enthusiasm as they well remember the great performances of the rider from Llombai in his last seasons in WorldSBK. Forés will fill the vacant seat left by Toprak Razgatlioglu at the Puccetti Racing Team for 2020, meaning that from now on he will be riding a Kawasaki machine, starting a new chapter as well in his career.
What feelings do you have returning to WorldSBK after this one-year break?
"I am thrilled because this wasn't an option I was taking into consideration. I was negotiating with different teams to return to WorldSBK, but I never thought about contacting Puccetti or neither did he. Maybe, it was fate that I decided to contact him to find out how the situation was, and it had been quite easy for us to reach an agreement. I think that the bike is amazing, as Toprak proved, and I think it will suit my riding style. I am delighted to be part of the team and more than that to be able to return to WorldSBK after a season in the British Championship. I had a lot of fun there, but I always knew that I wanted to come back to the World Championship".
A new chapter and a new bike. You will try for the first time the Kawasaki ZX-10RR this week at the Jerez Test.
"Yes, it's a two-day test. I will try to do as many laps as possible on the first day to understand the bike. We will start with the basic setup the team was working on last year, which I think is a solid base. On the second day, we will start doing some modifications and see how the bike reacts. I will need to get reacquainted with the electronics because I had been riding without for one year. I think that I will need at least a day to understand everything, start to enjoy riding it and taking full advantage from the whole package".
Here, you will replace Toprak Razgatlioglu who set the bar high in the Puccetti Team…
"Yes, Toprak had a great season, he was able to defeat Jonny (Rea) on some occasion, and Puccetti is the only independent team that was able to win races recently. It is the same goal that we have for next year. Fighting for the podium, for the Top Five and try to get some victories. It would mean a lot for the team but also for me to show that we have a strong package and that we are competitive".
Toprak won a Tissot Superpole Race which is a new weekend format that you will be able to try for the first time this year. Do you think that a ten-lap race will help you win some races?
"We will work to be strong in the main races. I will focus on trying to get a bike that will allow me to be competitive on the 20-lap race distance and that it will also help me to compete well in the sprint race. It is something new for me in WorldSBK, but last year in BSB we indeed had different events with three races, so I am quite used to it even if those were all long races. In any case, we have to take full advantage from the Tissot Superpole Race because points are assigned, and it decides the grid position for Race 2. During the test in Jerez, I will try to do a short race simulation to see how we are doing. Our idea is to arrive in Australia as prepared as possible. We won't test a lot before the first round, and we had a lot of things to do to get acquainted with the new environment and bike".
In the paddock, you will find a lot of familiar faces, but also some new rivals such as Bautista or Redding. What is your opinion on the grid taking shape for next year?
"There are a lot of new things, lots of changes; Alvaro with the new Honda machine, Toprak with Yamaha. The one who remains in the same place and that for sure will be competitive is Jonathan Rea. He proved is supremacy this year, and he showed how strong he is by getting back all that he lost in the early stages of the season. The rest is unpredictable. Honda will come back with a 100% new bike, and we still don't know a lot about the project, but sure the bike is there to win from the beginning. Redding and Ducati have already shown since the first day at the Aragon Test that he is a rider to keep an eye on. I raced with him in the British Championship, and he was really strong. And then Toprak with the Yamaha will be competitive for sure. There will be lots of riders challenging for the podium, so we need to work hard to be competitive too".
Do you think you will be part of this group fighting for the top positions?
"Yes, there is where we need to stay. We have a bike and a team competitive enough to stay with this group, so I need to be with them. Maybe, not from the first moment. It might be possible that in the winter test it would be difficult for us, but I suppose that I will arrive in Australia ready and that is a circuit that I like and where I always did well. I think we have a good chance there, but let's see what will happen".
The 2020 Calendar sees two new additions Oschersleben in Germany and Circuit de Barcelona – Catalunya in Spain. You do know these two circuits already…
"Yes, in Oschersleben I won both races in the German Championship in 2014. It was the first time for me there, but I liked the circuit immediately, and I was fast enough. That was my last time riding there, but I remember the track well and that things for me went smoothly. I hope that when we come back this year, I will be able to find the same good feelings. Montmeló is a race track that I have always loved and where I always did well. My last time riding there was in 2013 when I was in the Spanish Championship. It will be amazing returning there since I have great memories. I hope to be one of the riders to keep an eye on there because it will be like a home round for me".
Don't miss Xavi Forés' return to WorldSBK and follow his preparations for his 2020 campaign with the Kawasaki Puccetti Racing team, all with the WorldSBK VideoPass!