Down to the wire: the best of Bayliss vs Toseland at Assen, 2007
Saturday, 18 April 2020 07:43 GMT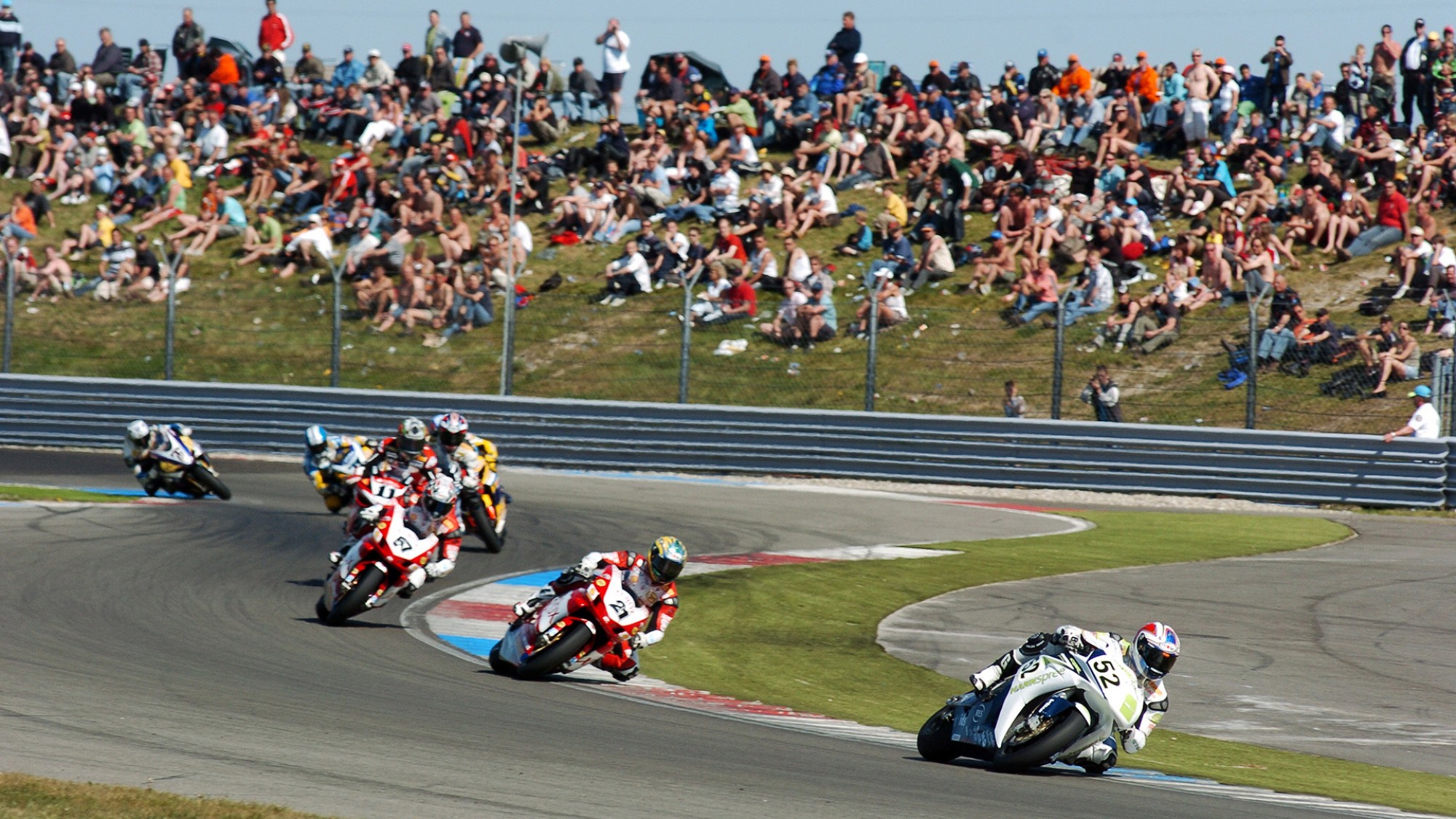 Relive the rivalry-defining duel between the Australian veteran and the 2007 Champion-elect with all the intensity and drama from the day of this iconic Dutch duel
The 2007 FIM Superbike World Championship was a truly phenomenal season packed with close racing, dramatic fightbacks, first-time achievers and a race between four iconic names in the quest to be WorldSBK Champion. However, one race will stick in the mind of everyone that season: the showdown at Assen between reigning World Champion Troy Bayliss and Champion-elect James Toseland. The young pretender would be taught a lesson in fine style as his Australian counterpart demonstrated the true meaning of never giving up.
The race started in usual fashion, with a pattern soon established with Bayliss, Toseland and Japanese sensation Noriyuki Haga, who had come from 15th on the grid. But soon enough, it would all be over for 'Nitro Nori', who retired out of the lead with a technical problem at the halfway point. This left two of the biggest names in the Championship's history to do battle on a blissfully sunny day in The Netherlands. With packed grandstands, tension and a last lap battle looking more and more likely, this race was about to go down as a classic.
Bayliss hit the front and tried to pull the pin with just 10 laps to go but Toseland wouldn't give up and reeled the Australian back in for an assault in the last three laps. On the penultimate lap, Toseland fired ahead at Hoge Heide but Bayliss responded at Ramshoek, with the crowd going crazy. The 2004 Champion repeated the move a lap later and this time, held on. But a wild entrance to the final chicane meant that Bayliss got the drive on the run to the line and to the shock of tens of thousands trackside and millions more on TV, Bayliss had pipped Toseland to the line by just 0.009s.
Relive that dramatic encounter with the very best bits here, whilst you can also sit back, relax and enjoy the full race with the drama from every single lap here!
Make sure you enjoy the 2020 WorldSBK drama when racing resumes with the WorldSBK VideoPass!