Dorren Loureiro re-joins RT Motorsports by SKM – Kawasaki for 2020
Wednesday, 8 January 2020 07:31 GMT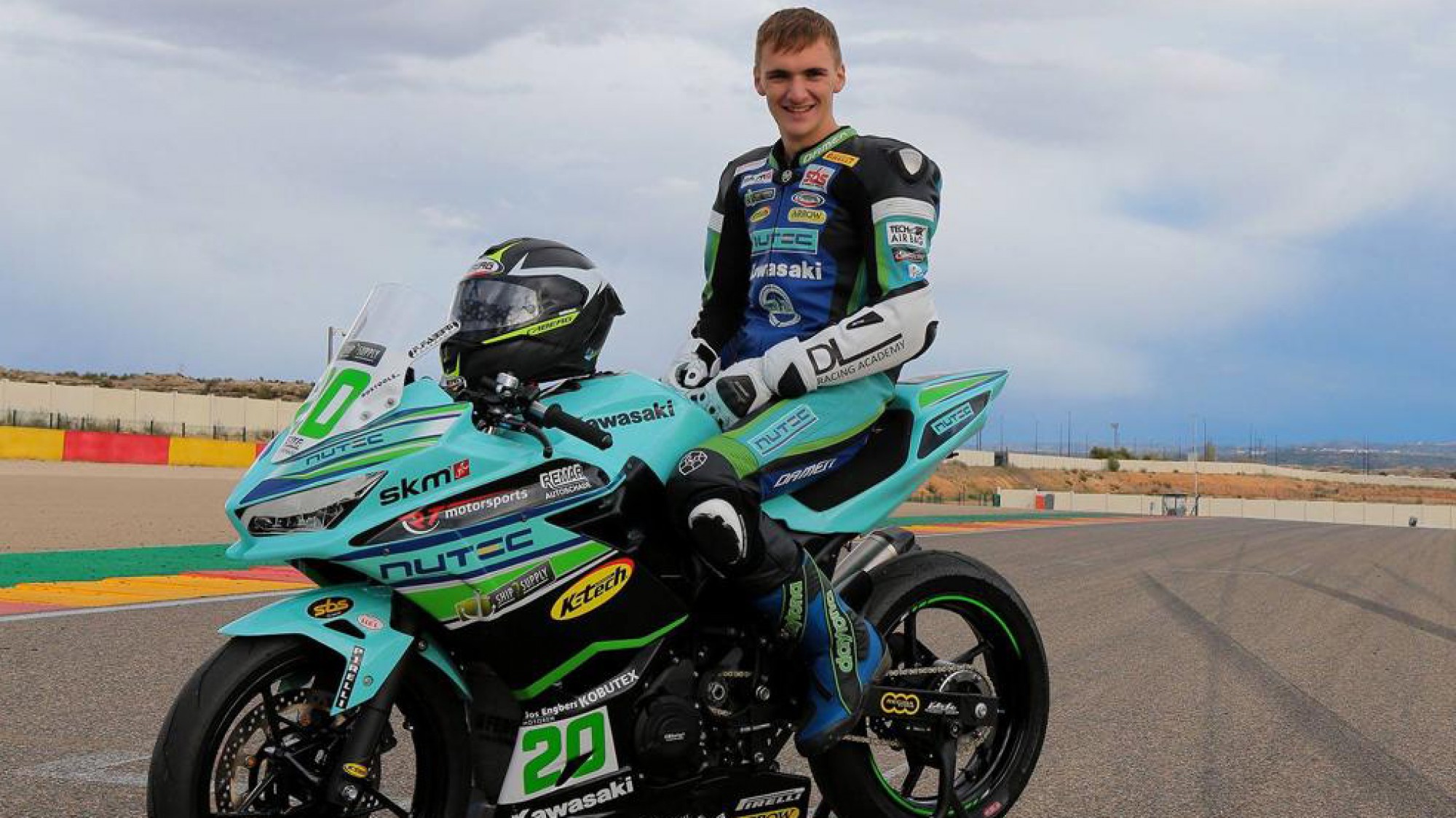 Last year Dorren scored a twelfth place at Misano but hit a bad luck streak afterwards.
After missing the last races of 2019, Dorren Loureiro is back on track and determined more than ever to show his potential aboard the RT Motorsports by SKM – Kawasaki Ninja 400 in the 2020 WorldSSP300 championship.
The 2020 RT Motorsports by SKM – Kawasaki WorldSSP300 rider line-up is now fully confirmed as Dino Iozzo and Nick Kalinin will join the Dutch – German team again while Tom Bramich will stay with Carl Cox-RT Motorsports by SKM-Kawasaki.
RT Motorsports by SKM – Kawasaki has already signed Colin Velthuizen, Marvin Siebdrath and Micky Winkler for the IDM Supersport 300 championship and a fourth rider will be announced soon.
Dorren Loureiro: 'I am very privileged to be welcomed into the team and I am looking forward to the season kicking off this year. A big thank you to the team for welcoming me in with open arms and for all the support always. I think this year we can have a good season and I am looking forward to working with everyone again and making positive steps each round.'
Rob Vennegoor – team manager: 'We are very proud that we will ride next year with the same riders in the WorldSSP300 as we did in 2019. That shows that we are doing well and is big motivation to do it even better in 2020.'
The first WorldSSP300 race of 2020 will be at Jerez de la Frontera in the Spain from March 27 – 29.