Davies: "Scott's an easy person to get along with!"
Tuesday, 14 April 2020 11:04 GMT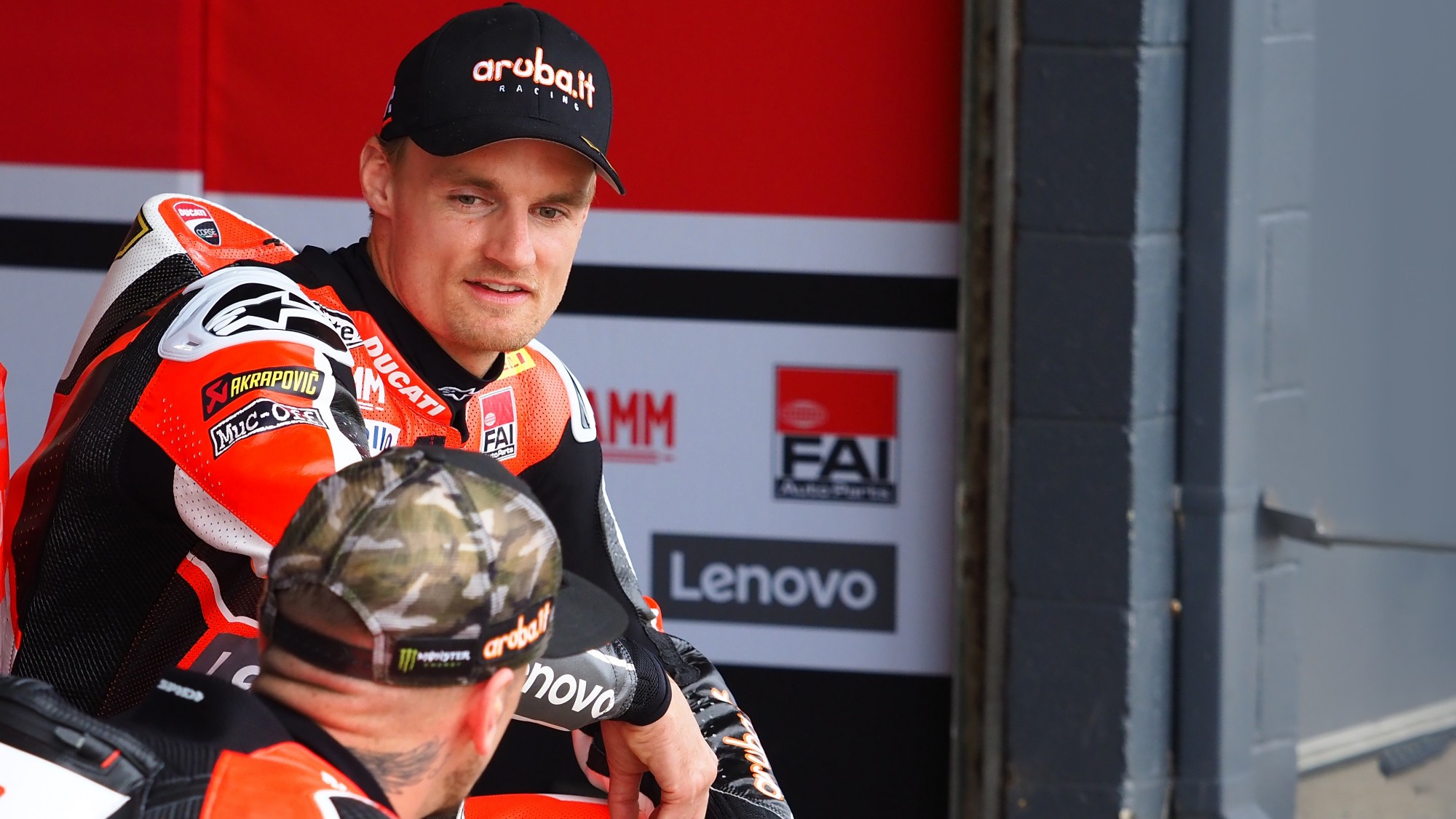 ARUBA.IT Racing – Ducati rider Chaz Davies talks about rivals, heroes and favourite tracks in an Instagram live interview with WorldSBK
As the latest rider to appear in an interview live on the MOTUL FIM Superbike World Championship Instagram, Chaz Davies (ARUBA.IT Racing – Ducati) discussed a range of topics including his current rivals and his heroes growing up, as well as differences between Ducati bikes and why he selected the race number he did.
There was talk about his current rivals in WorldSBK including Toprak Razgatlioglu (PATA Yamaha WorldSBK Official Team), winner of Race at Phillip Island. Davies said: "Toprak is one of the guys to watch at the minute. Last year he got his first win and got that off his back, which is one of the harder things to do. Now he's moved into a factory team, he's going to be a very tough competitor. He is going to be fast – hopefully not too fast though!"
Davies has a new teammate for 2020 as Scott Redding joins the factory Ducati team. Discussing the relationship between the pair, Davies said: "I get along well with Scott. He's got the ability to concentrate when he needs to concentrate. At the races, Scott is every bit as focused as anybody else on the grid. He's an easy person to get along with and an enjoyable guy to be around. For me, for the team, it's quite refreshing to have somebody like Scott alongside me."
Every rider has people they looked up to growing up, but who did Davies consider a hero when he was growing up? He said: "I have a lot – I have too many from back when I was idolising guys growing up. These days, I probably look at riders in a different light because they're all human underneath it all. When you're growing up, these guys seem superhuman. I think Valentino Rossi, Mick Doohan and Carl Fogarty at the time in the UK was doing amazing things."
Discussing why he had chosen #7 as his rider number, Davies said: "There's no particular reason for it apart from the fact I've always liked the number seven. I don't know what the association is, but I've always liked it as a number aesthetically. When I was young, I was given the number 57 and I ran that for most of the early part of my career when I switched in 2010. I wanted to change the page a bit, so I switched from 57 to 7."
When asked about the differences between the Ducati V Twin and V4 machines, Davies commented: "In terms of character and feel, they are completely different. Where do you begin? Two cylinders is the obvious answer! If I had to give a general comment, I'd say the V4 seems a bit more of a refined article. It's more of a race bike. The V Twin was perhaps developed without racing in mind whereas the V4 was. It has massive horsepower figures, very fast in the corners and a very sensitive bike. When I first got on the Twin, you feel all the pulses and everything vibrates a little bit, whereas the V4 is a little bit more polished."
For his favourite track, Davies selected one no longer on the WorldSBK calendar, but it is one he's had success at, including a victory in 2019: "It isn't on the calendar anymore, but probably Laguna Seca. It's such an iconic track, it's old school, it's got every sort of elevation change and camber you can throw at a piece of tarmac. I've enjoyed a lot of success there and I always prefer the tracks I'm fast at!"
You can watch more exciting WorldSBK action with the WorldSBK VideoPass!