Cortese: "The doctors said I was lucky to be alive"
Wednesday, 9 September 2020 15:11 GMT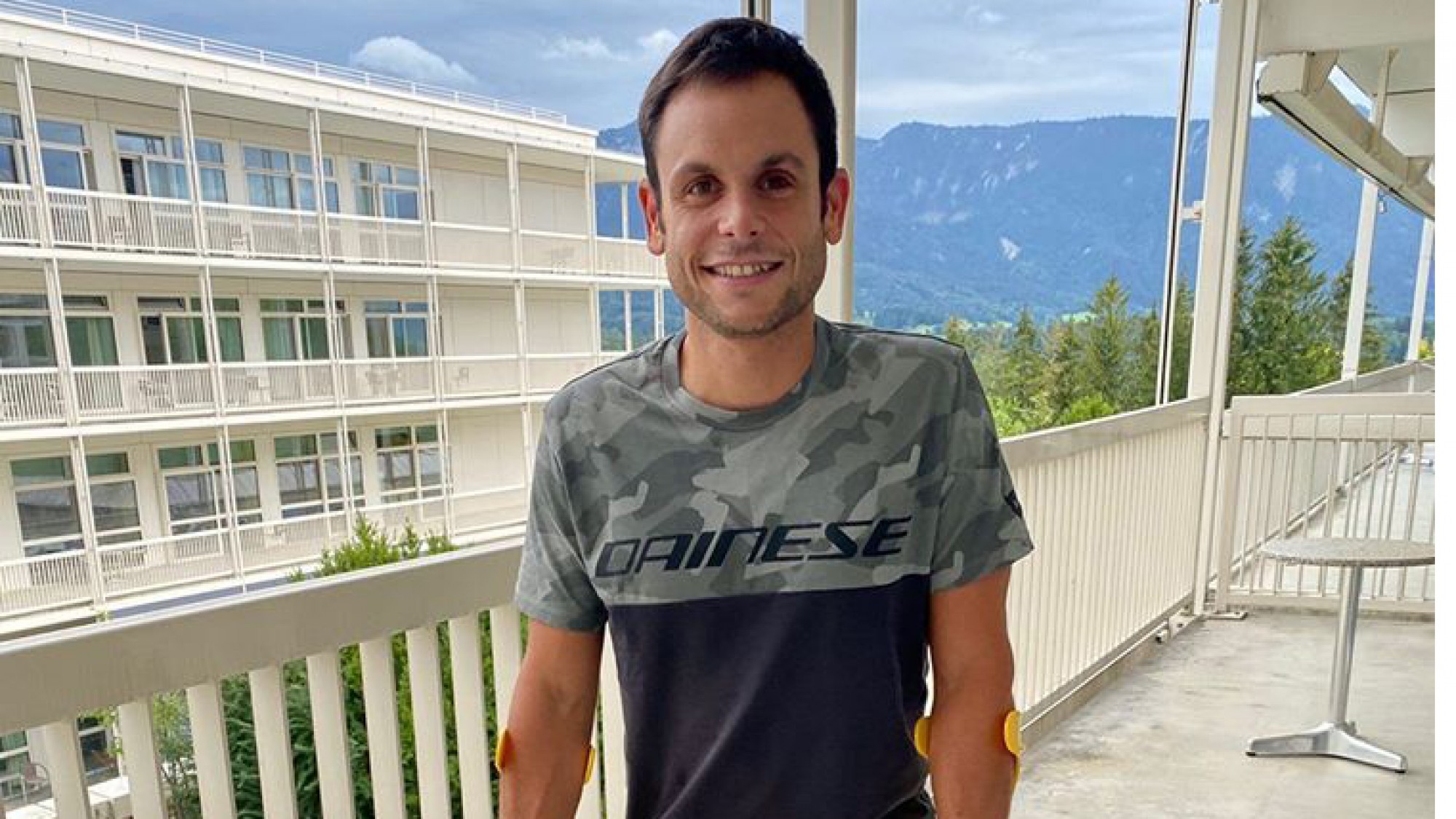 The 2018 WorldSSP Champion reflects on his injuries after a horrifying accident at Portimao, whilst also confirming that he won't return to racing action in 2020
After a frightening accident during Race 1 at Portimao, Sandro Cortese (OUTDO TPR Kawasaki) has revealed the full extent of his injuries and how he is progressing in his recuperation. The 2018 World Supersport Champion suffered a final lap crash in which he was battling for points. He initially received treatment by the on-site medical team before being flown to hospital in Faro. Then, he was transported back home to Germany where he has been since.
Describing his injuries, Cortese said: "Finally, I am back home after four weeks in the hospital. I had the surgery in Faro on my back and they stabilised it with screws. The vertebrae need to heal well, so that's what they did to help that. After one week, they flew me to Germany to have an operation on my knee which was on a ligament and the muscle was very damaged. I also had five broken ribs and a small crack on my right foot. There was quite a lot of blood in my lungs too."
"The first two and a half weeks were really painful," the German said. "I couldn't really sleep or move because of the ribs. Now, it is getting better day by day and I am thankful. The whole body still has a lot of pain and I've made a lot of tests for the vertebrae, nerve tests, to see how big the injury is. The main positive is that there's nothing that's damaged that won't heal. With time, the body will recover."
Cortese came into the 2020 season at the eleventh hour after striking a deal with Lucio Pedercini's OUTDO TPR Kawasaki ahead of the opening round of the season. After a 13th in Race 1, he was able to fight back on Sunday and took a ninth place in just his third race aboard the ZX-10RR Kawasaki. The bright season ahead was then curtailed with the accident.
Looking ahead to the remainder of the year, Cortese confirmed he won't return in 2020: "For sure, I will not race again in 2020 because the season ends in six weeks. I need to wait two more weeks until I can start to walk slowly with crutches, then another four weeks until I can start to walk normally. My whole body is not athletically prepared for racing motorcycles at the moment either; I lost a lot of muscles as for more than a month, I have not been moving my legs. It will take three to four months to heal and then, we will go back to the hospital to see how the back is and make more x-rays."
"I am very thankful, to be honest. The doctors said I was lucky to be alive and I have to thank God that, although it is the biggest injury of my career, I will be able to walk normally again in the near future."
Everyone across the World Superbike paddock wishes Sandro a speedy recovery and looks forward to welcoming him back racing in the future.
Watch the 2020 World Superbike season with the WorldSBK VideoPass!