Checa and Haslam explain their up and down WorldSBK weekends
Thursday, 2 July 2020 09:04 GMT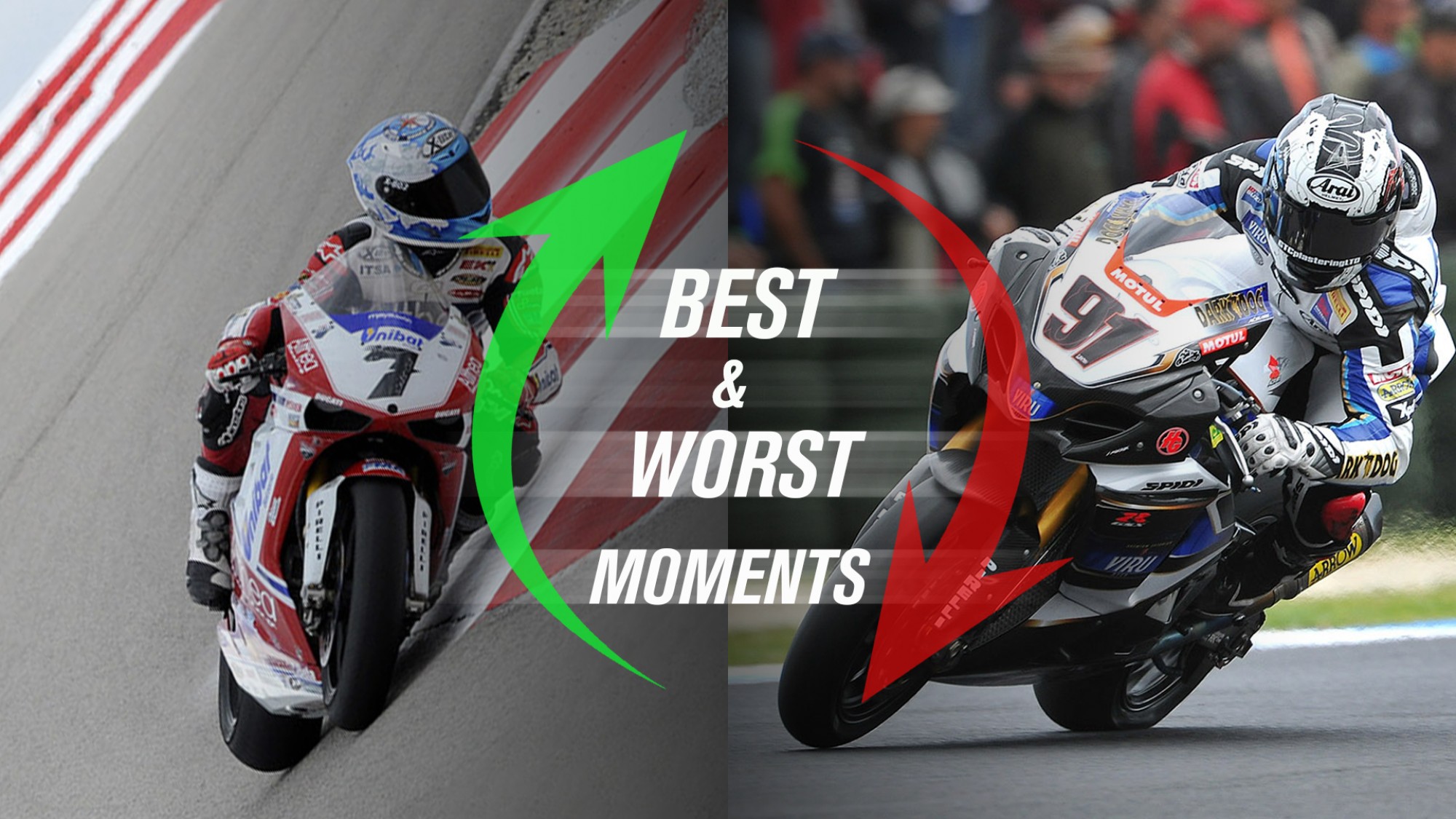 Champion Carlos Checa and Team HRC rider Leon Haslam discuss their best and worst weekends from their WorldSBK careers
In an ongoing series of articles, WorldSBK.com is getting riders past and present to discuss their best and worst weekends from their MOTUL FIM Superbike World Championship careers. This week, 2011 Champion Carlos Checa and Leon Haslam (Team HRC) discuss their ups and downs in their career.
For Checa, both his best and worst weekend came at Miller with his worst being in 2010 and his best a year later. Talking about his both weekends, Checa said: "Of course, I had really good weekends and fortunately, more good weekends than bad weekends. But I have good points about that in 2010 and 2011 in Miller Motorsports Park, in the US – one of my best tracks – probably my best track in WorldSBK because I had special feelings in that place, I won there many times.
"But in 2010, it was probably my worst weekend, sport wise, because we arrived there in a good position in the Championship. We had good expectations and good chances to win in Miller. I was leading both races but Race 1, I fought to the end and in Race 2, with seven laps gone, my bike stopped. We had a technical problem. You know, it was quite a big frustration because all our expectations for the Championship for that weekend were gone, because the bike stopped.
"It was a technical problem but with all the expectations for the Championship, we needed to recall the motivation. Our expectations changed a lot because our main rival was Biaggi and he won both races there and claimed 50 points. We lost 50 points in the Championship, so it was difficult to come back to that level. We expected to catch Max but basically the opposite happened."
"But in 2011, in the same place, for me it was a fantastic weekend because we were able, with the same team and close to the same bike, to win both races. It was a big jump for the Championship in that race. Imola was also a great weekend, the last step for the Championship. Miller was a special place where we've been able to win both races, and we had in our mind, especially the mechanics and engineers, the memory of last year. But fortunately, we were able to solve it and to finish in first position in a special place for me."
Haslam selected his first WorldSBK victory as part of his best weekend, as he explained: "My best weekend in WorldSBK was probably my first ever win in 2010. It was the first Round of the Championship at Phillip Island. It wasn't really expected from a privateer Suzuki. It was a great year also. Race 1 was a really good battle, maybe still the closest ever finish, 0.004s. Aa really exciting race and very good memories of the weekend with a second place in Race 2 also."
Haslam's worst weekend came in 2013 at Assen which led to a very painful weekend at Donington Park. Haslam said: "My worst weekend… there were two really. I broke a leg at Assen in 2013 and I tried to race in my home race Donington just over three weeks later, just after having pin and screws off. A very tough and painful weekend, probably one of the worst I had."
You can watch thrilling WorldSBK action when racing resumes with the WorldSBK VideoPass!