Camier: "I hope to get some bike fitness before the first race"
Monday, 20 January 2020 09:56 GMT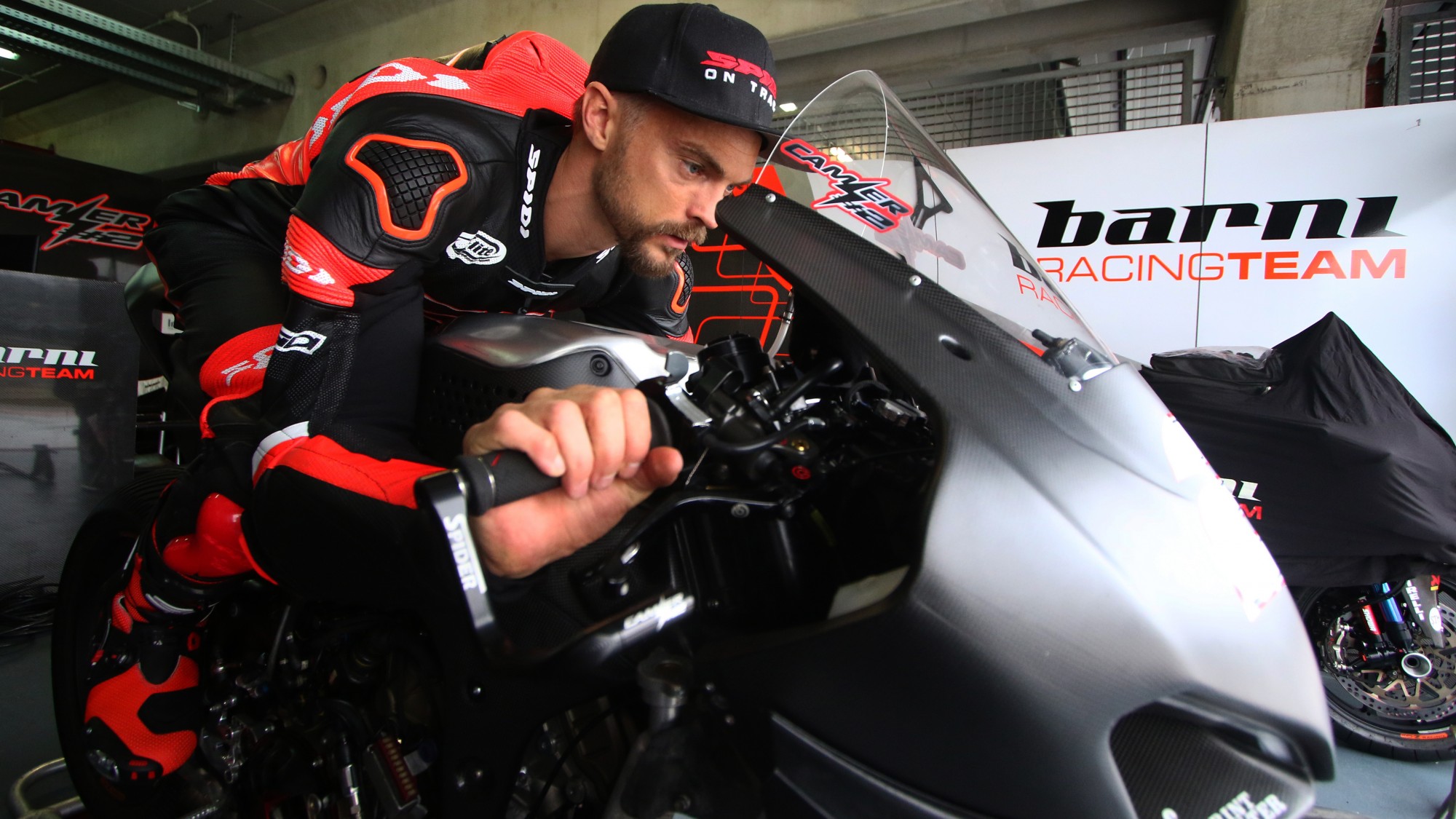 The new Barni Racing rider is itching to get back on the V4 R, less than four weeks after undergoing shoulder surgery.
After missing much of the 2019 MOTUL FIM Superbike World Championship through injury, the last thing Leon Camier would have wanted upon joining the Barni Racing Team was to find himself on the sidelines again.
Alas, a nasty fall in wet conditions on his second day aboard the Ducati V4 R has left the Englishman missing track action once again; this time, winter tests rather than races, both in November and January.
However, with his participation in the Portimao test this Sunday 26th still plausible – he will be replaced by Sandro Cortese earlier this week at Jerez – the impression is that Camier is well on the road towards a positive recovery. Round 1 is still over a month away, by which time both Barni Racing and himself will hope the 33-year-old is fighting fit.
Speaking with worldsbk.com, Camier shares an update on his ongoing recovery, a month after he went under the knife: "So far so good, everyday feeling a little better! Mobility is coming back well, so just need to start working on strength and getting some muscle back once I have full range of motion.
"Nothing is guaranteed, especially with a joint as complicated as the shoulder, but the doctor is confident I will make a full recovery."
The injury has left Camier with an uphill battle in terms of finding his feet on the V4 R. Nevertheless, he tries to be sanguine about the whole affair. "For sure I would like to have had time to train properly and prepare like normal, but nothing I can do about this.
"I have a good base fitness after many years, so I'm not concerned for that; I just need to get the shoulder healthy and strong again and hopefully get some bike fitness before the first race Right now, I'm not sure if I can make the test, I'm doing everything possible to be at least at Portimao but it will be a big push and maybe a risk to come back early, we need to check nearer the time".
Those few laps Camier did at MotorLand Aragon have, at the very least, given him some reasonable insight into what can be expected from himself – and Barni Racing – in 2020.
"First impressions were the bike has a lot of potential, some really strong points but also a lot of things we need to work on as I only did a few laps in very cold conditions. I have a lot to learn with this bike and will need some time to get the setting and electronics in right area".
Follow all the action from the Jerez & Portimao tests thanks to WorldSBK VideoPass.