Dorna Sports CEO Carmelo Ezpeleta: "Our priority is to have WorldSBK"
Tuesday, 5 May 2020 12:44 GMT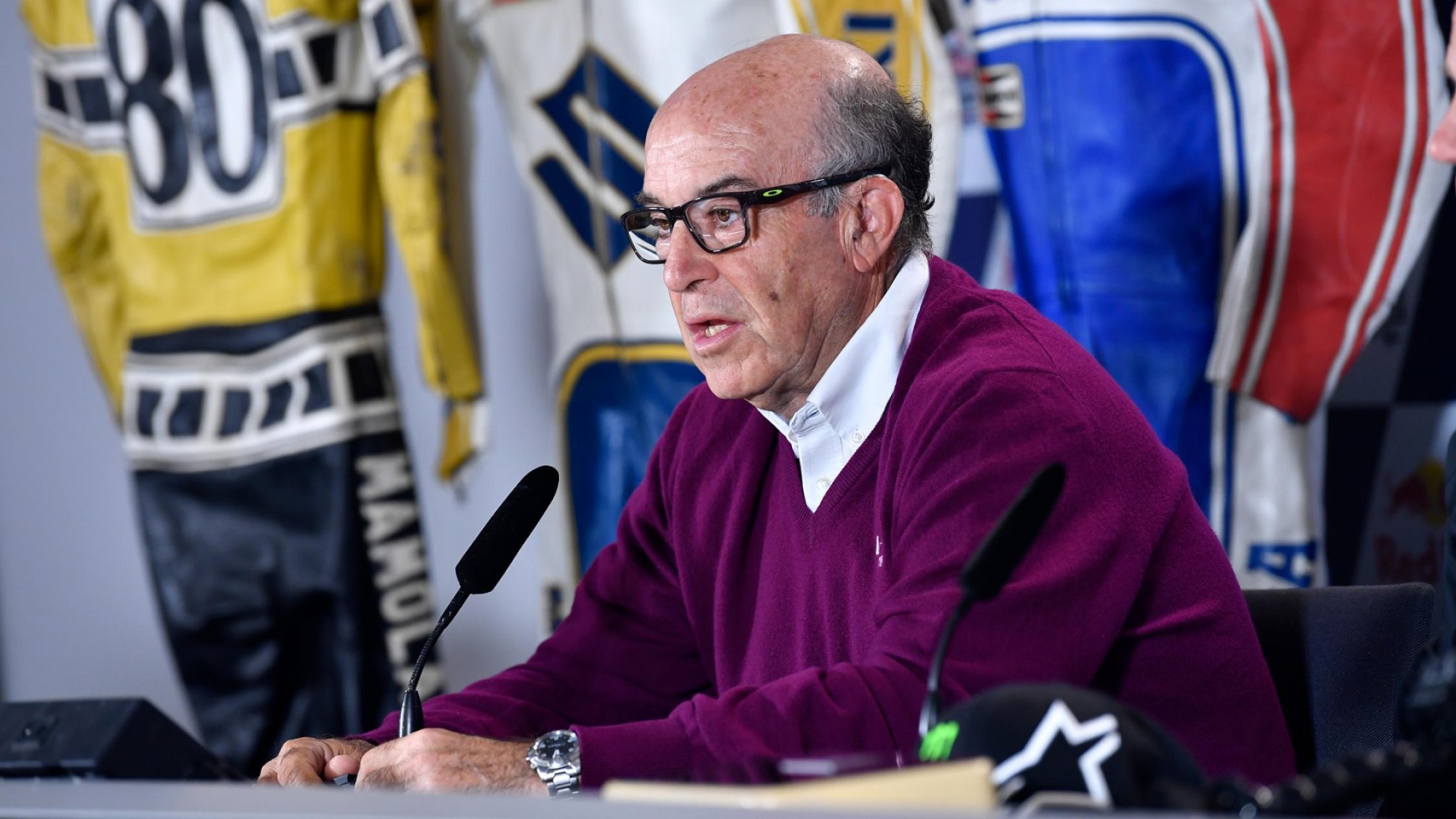 CEO of Dorna Sports Carmelo Ezpeleta reassures WorldSBK fans that the Championship is a top priority amongst plans to get the motorcycle racing season back in action
CEO of Dorna Sports Carmelo Ezpeleta confirms that the 2020 MOTUL FIM Superbike World Championship is of the highest priority as plans and options are considered in bringing the 2020 season back to the track. Due to the COVID-19 outbreak, both World Superbike and MotoGP™ have seen their seasons unfortunately paused. However, as optimism rises across the world, Ezpeleta confirms plans for World Superbike to return to racing as soon as it is safe to do so.
Speaking via teleconferencing with permanent journalists that cover both WorldSBK and MotoGP™, Ezpeleta explained the plan: "Many of the circuits we'll go to will organise one or two races of MotoGP™ and then one round of WorldSBK. We are managing that. There are some circuits that don't host both but of course, our priority is to have WorldSBK and for sure, to have a minimum number of rounds."
Like in Moto2™ and Moto3™, the FIM Superbike World Championship has enjoyed one round of action so far in 2020 and with some of the best racing ever seen. Now, the plan is set out to potentially run both Championships at the same circuits in consecutive weekends, ensuring that the racing season is carried out to the best it can be.
Continuing, Ezpeleta referenced that World Superbike is one of the few Championships to get underway in 2020: In WorldSBK, we already have one round in Australia, and then we are looking to have minimum of six to seven more. This is what we are considering but it also depends on the situation, because the medical protocols must be the same as MotoGP™ more or less. We are studying together with WorldSBK what the best calendar is. But of course, we will try; it's a priority for us also to have WorldSBK races."
You can enjoy all that was said from Carmelo Ezpeleta about WorldSBK from 24:30 here.