Baz: Ten Kate Racing is like "being in a factory private team"
Monday, 4 May 2020 13:34 GMT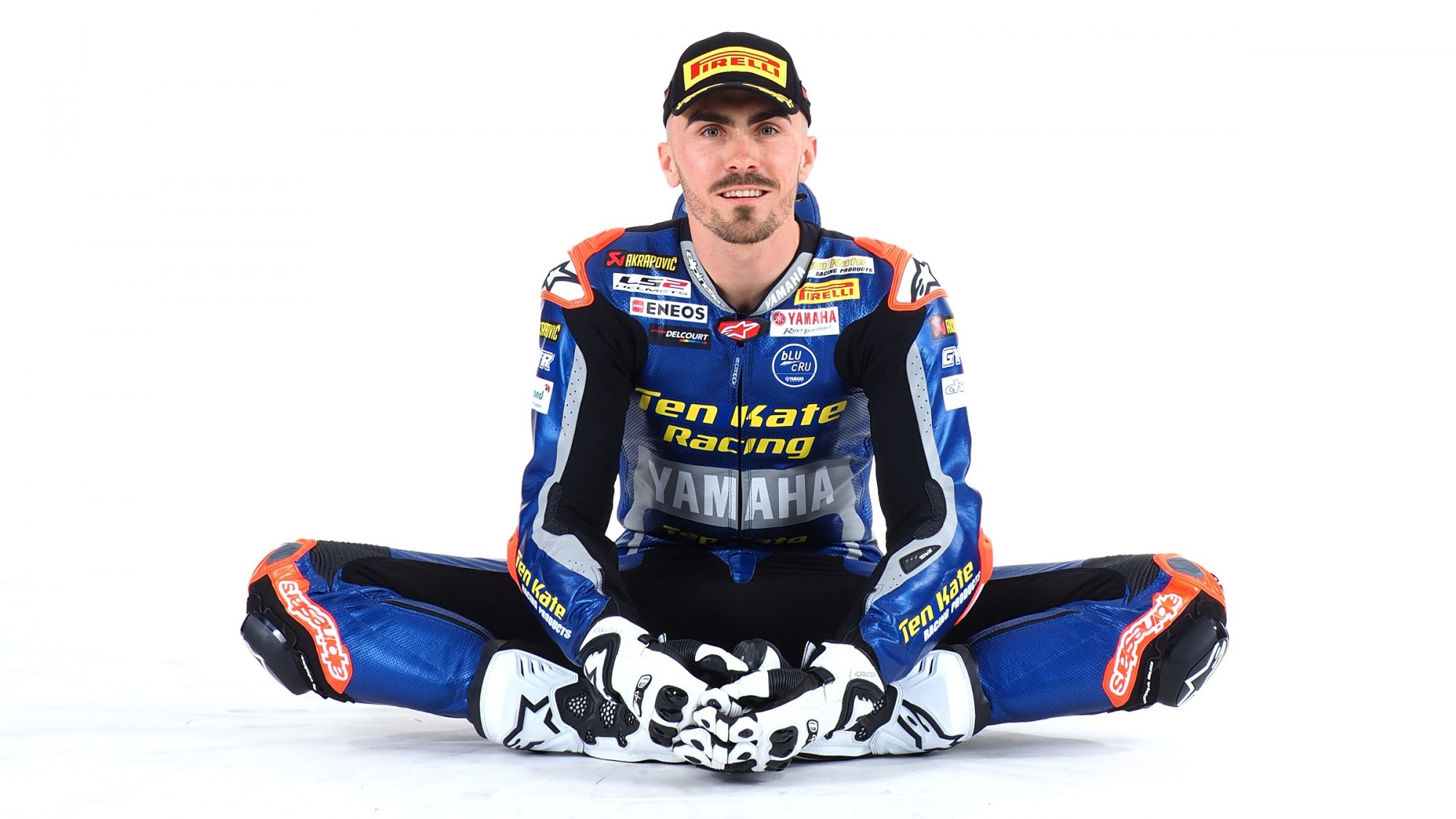 Frenchman Loris Baz discusses career challenges, paddock friendships and racing for independent team Ten Kate Racing Yamaha
Loris Baz (Ten Kate Racing Yamaha) spoke to MOTUL FIM Superbike World Championship in an Instagram Live interview to talk challenges in his career, racing with Ten Kate Racing Yamaha and his on-and-off track friendship with Turkish sensation Toprak Razgatlioglu. French rider Baz, who has competed in WorldSBK and MotoGP™, also discussed the biggest challenges in his career.
Having joined Ten Kate Racing halfway during 2019, Baz explained how this was one of three main challenging years he has had in his career: "I think there have been three challenging years. 2012, coming into World Superbike halfway through the season, with no testing and a lot of pressure with the best team. Then moving to MotoGP™ was really, really challenging also. It was my dream since I was eight, I just wanted to race in MotoGP™ but a lot of people told me I was crazy to go away from Kawasaki and I was too tall for success in MotoGP™, I was too heavy and didn't have the right bike.
"It was really challenging. I think I did a really good job, somethings I could've done better, and I was unlucky in the first year. The last year with Ducati I enjoyed. A lot of Q2s, top 10s with the Ducati, a two-year-old bike. The last challenging year was last year. Again, it was coming in halfway through the season. I had to show everyone I was still able to ride a bike after 2018, which was so tough. The team wanted to show everyone they were still a good team after a few complicated years. We didn't know what setup to use at every track. We didn't know the bike. Every lap we were learning something, and, in the end, we had a strong season."
Racing with Ten Kate Racing means Baz is riding a Yamaha YZF R1, the same as the PATA YAMAHA WorldSBK Official Team factory outfit. Factory riders Michael van der Mark and Toprak Razgatlioglu are also tall, which is something Baz believes helps him as a taller rider in WorldSBK.
Baz said: "Definitely they are tall, but they are nearly 10cm smaller than me and 10kg lighter than me. When I first jumped on the R1 I felt good straight away. I didn't change anything about the position of the seat, I just felt good. We changed a lot of setups as we found something that was better for me and my weight. But we didn't change the position a lot. I think it's better to have them being a bit taller than average.
"We are not the same team, we are doing our own job, our own development. Some parts of the bike are different. We are part of the Yamaha project a lot but also Ten Kate can develop a lot of things because they have a lot of knowledge. It's kind of being in a factory private team. I want to continue for a long time because my passion for racing is growing every year. I have never enjoyed riding and racing bikes as much as I do now."
Baz also explained how Razgatlioglu is one of his closest friends in the WorldSBK paddock as he believes they are very similar. Baz said: "Toprak's a really nice guy and I enjoy fighting with him on track and also talking to him in the paddock. I think he's the rider I'm closest to in the paddock in Superbike. I have a lot of friends in Supersport, but in Superbike… when I'm racing them, I don't want to be friends! With Toprak, it's always been natural. He's a nice guy. What I like about him is he's a crazy one, fighting like a mad dog on track – I'm like him – but he never complains. Many riders like to fight hard but when you do it to them, they complain a lot. He never complains."
Having won the FIM Superstock 600 title at the age of 15, Baz is no stranger to success in motorcycle racing. He explained: "I really enjoy my life, to be living my dream. I want to continue for a long time because my passion for racing is growing every year. I never enjoyed riding and racing bikes as much as I do now. I feel like I'm 15 again since I'm back with Ten Kate and even if I had tough moments last year, I'm fully fit and I enjoy it so much."
You can watch the full interview on the WorldSBK Instagram account by clicking HERE!
You can watch more World Superbike action with the WorldSBK VideoPass!