Bautista: "Human life is much more important than sport right now"
Tuesday, 17 March 2020 09:57 GMT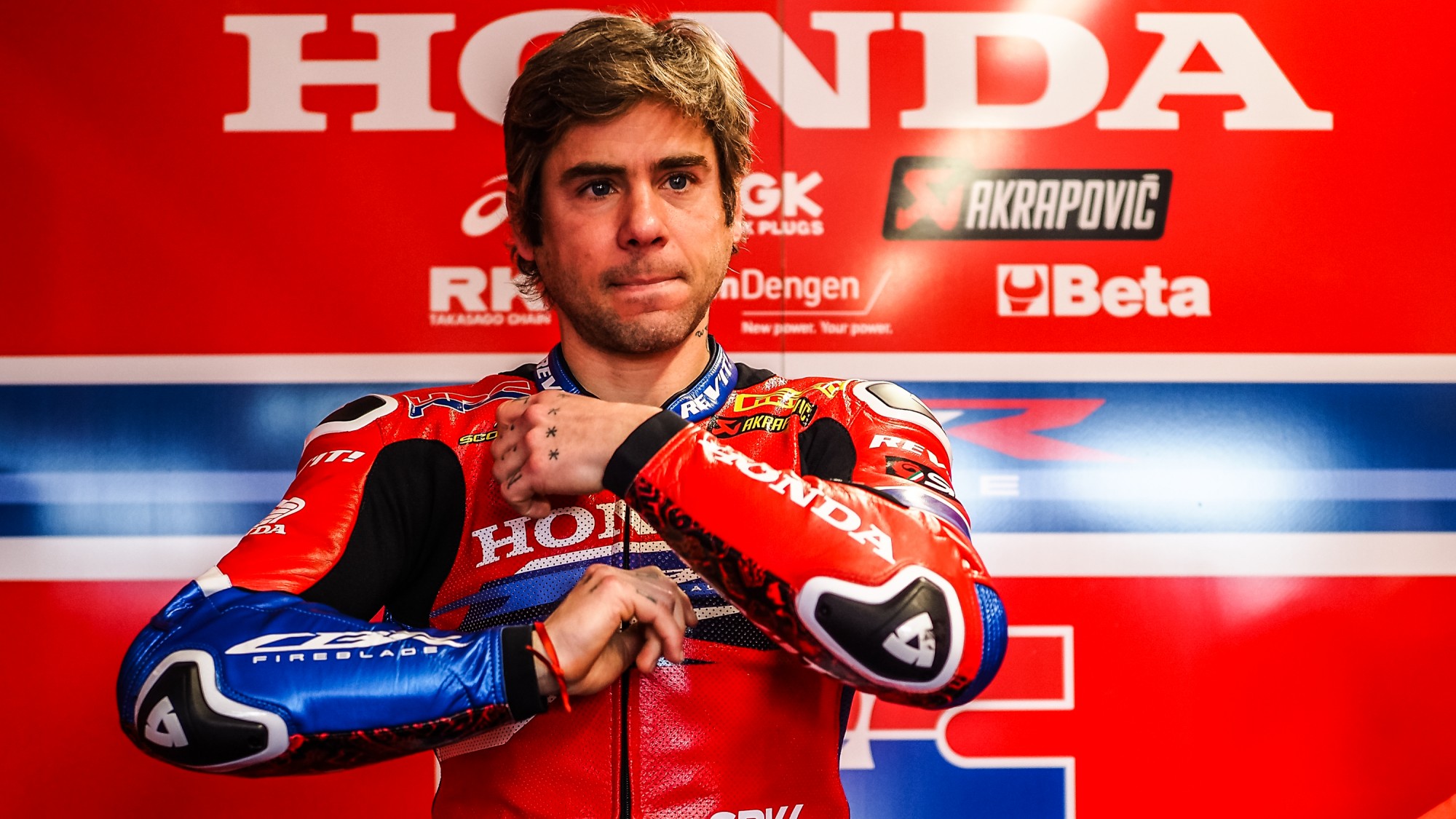 The Team HRC rider shares his thoughts on the current coronavirus situation, explaining how he is dealing with the unscheduled break
Had things gone to plan, Álvaro Bautista (Team HRC) and the rest of the MOTUL FIM Superbike World Championship paddock would have been preparing to disembark over Jerez at this stage for the first European round of the 2020 season. Alas, the COVID-19 outbreak has swiftly done away with any plans for the upcoming weeks – sports or otherwise – affecting the daily lives of millions of people. Speaking from his family home in Talavera de la Reina (Spain), the 2019 WorldSBK runner-up shared a few minutes with WorldSBK.com to tell us how he is dealing with life in confinement.
"It's a very strange state of affairs", he begins. "I never imagined something like this, being locked in at home because of a virus. But in the end, this is all about collaboration. It doesn't just depend on oneself; it spreads through contact with other people, so we need to remain as isolated as possible, particularly high-risk groups. It's all very weird, but solidarity is the only way we can get through this.
"If course I'd like to return to my normal, daily life, or to be racing! But now human life and our health is more important than any sporting event."
Bautista has been forced to revise his daily activities and particularly his training regime, a tricky predicament for all the riders. Yet, as the saying goes, for every cloud there's a silver lining…
"My daughter was born a little less than three months ago, so I'm quite busy!", the Spaniard admits. "We're obviously focusing a lot of our attention on her. In a weird way, this whole situation has a positive side, which is that I can fully enjoy the first few months of my daughter's life. I'm discovering new things from her, watching how she learns and grows. Every day there's something new, so at the moment I'm quite busy and enjoying it a lot."
"On the fitness side, you can't just stop. Luckily, I have some equipment at home which will get me through this stage. The downside is that I can't do anything like motocross or supermotard, of course."
The conditions many are facing are unprecedented in modern times, with Bautista, like many others, being reminded of the days of their grandparents and great-grandparents. "I've never experienced anything like this, on or off the track. It's completely new for us; perhaps not for our elderly, who went through a civil war and with many confined to their homes. But for us, it's without precedent. I think most have understood by now that we need to be supportive and work together.
"Right now, I'm not thinking about how long this can last. Of course, I'd love to be back as soon as possible – that would mean that life has gone back to normal. But I'm not looking ahead to this Round, or the next Round. Let's allow everything to work itself out, then we can focus on the sporting side. Human life is a lot more important than sports, right now."
The 2020 season did begin in a promising manner for Honda and their new project, considering the early stage of development they still find themselves in. Bautista is keen to build upon what they achieved at Phillip Island.
"It's a new bike, a new team, everything was put together in a short space of time, we're still lacking experience… There's a long way to go. But as you saw, the bike, the structure and HRC have the potential to fight for good results. It's just a matter of time. We need that time to work and put everything in place. When we do and can clear everything up, we'll be at the front. We already were in Australia from the first race; we proved our race-winning potential.
"Now, it's obviously all come to a standstill… We were making small steps every day. We're ready to take the next step in the evolution of this bike. We'll have to wait, but I do think we will have improved for the next races."
Watch classic races, features and much more all while you #StayAtHome, thanks to WorldSBK VideoPass.