Bautista on Honda, Haslam and how to fight the pain barrier
Monday, 20 April 2020 12:26 GMT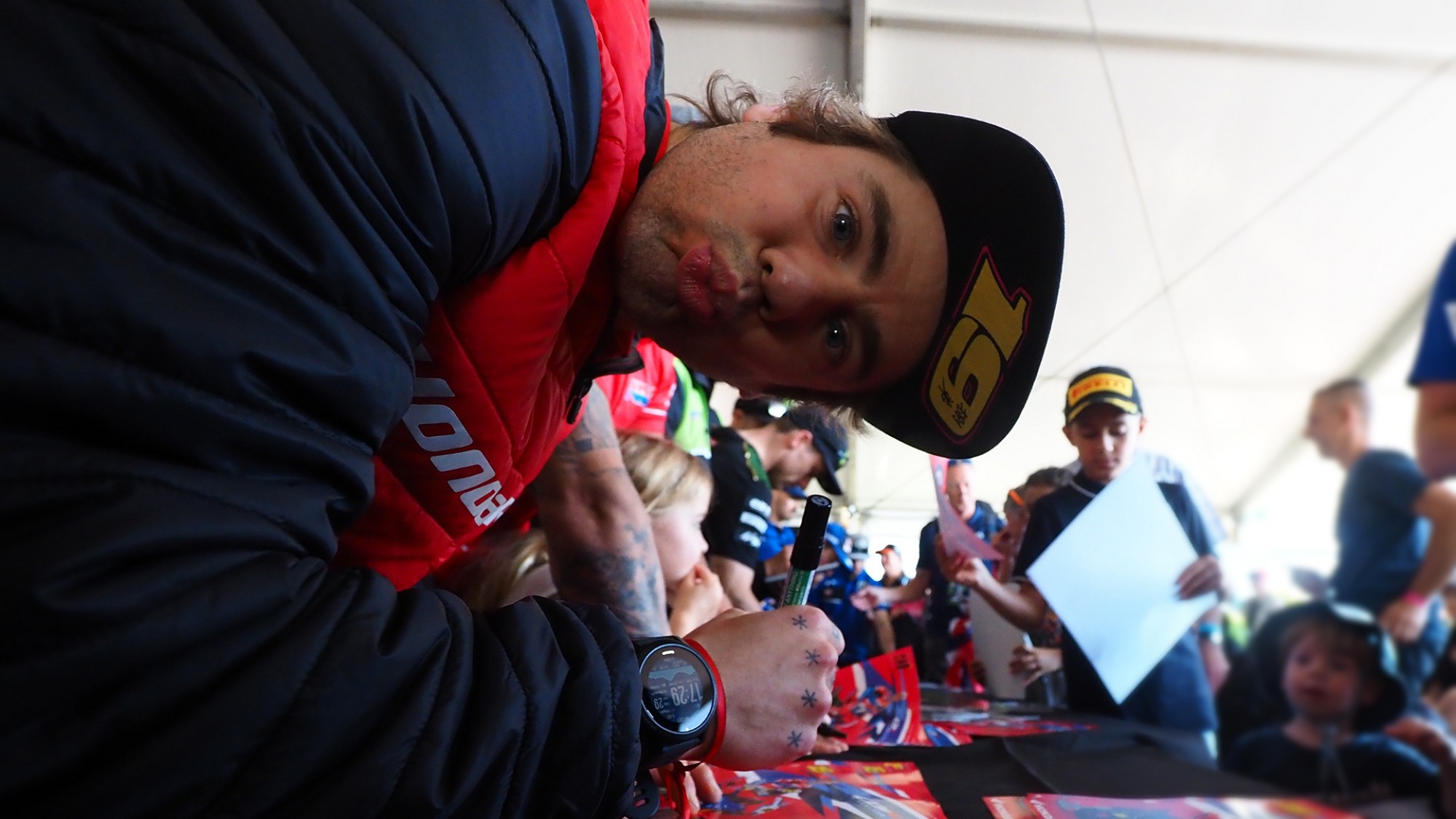 Spaniard Alvaro Bautista talks about Team HRC, how his new Honda machine compares to others and favourite memories from his career
After making a stunning start to his MOTUL FIM Superbike World Championship career in 2019, Alvaro Bautista made the switch from Ducati to Team HRC as Honda returned as a full-factory outfit. In an interview on the WorldSBK Instagram channel, Bautista discussed the Honda bike's potential, Team HRC teammate Leon Haslam and other topics including using number 19 as his rider number.
Every rider has special memories from their career and Bautista is no exception. When asked about his memories – in his career as a whole and specifically at the Circuito de Jerez – Angel Nieto, Bautista said: "I have really good memories of Jerez but one very special moment, not only at Jerez but in my career, was my first world championship race victory in the 125cc World Championship. It was in 2006 and it was at Jerez. It was the first race on the calendar that season, and I won the race, it was my first victory in the world championship. It was amazing – I can't describe my feelings! After the race, I was just crying with my family and friends.
"Winning is fantastic and all wins are really good. One of the ones I have a good memory of is Race 2 in Portimao because after I injured my shoulder at Laguna Seca, after the break we went to Portimao and it's a track I've never raced at. It was a tough weekend because in Race 1, I had contact with my teammate, and I went out and had to recover a lot. In the Tissot Superpole Race, I had to come back and make up some positions for Race 2. Then in Race 2, I was in fourth place like it was a normal race. I was without energy because of my injury and I couldn't ride normally. I remember I took the lead and I just thought 'okay, just push to the maximum because you don't know how you can finish the race'. And I pushed in the last two laps, I was destroyed physically. I think one more lap and I would've lost it, because I had no energy. When I crossed the finish line, it was a lot of pain from my shoulder! For me, it was a very special victory."
The Honda CBR1000RR-R uses a different engine layout than Bautista has used throughout his career, switching from a V4 to an inline-four setup. Bautista explained how this changes the feeling of the bike: "I always used V4 in all my career, in MotoGP™ and World Superbikes. This is an inline-four and it feels very different. I don't know whether it's better or worse but it's very different. And right now, I'm not used to it, but I hope this situation gets better and better, then I can work with the engine and get better with how to use it.
"At the moment, it's a completely new bike so we need to make a lot of amendments. In the winter tests we worked to get a lot of data. For me the first strong point of the bike is the engine. It is very powerful, and I feel it has a lot of potential. But we must put all the pieces in the right place to push it to use all the potential. It is better to have a lot of power and work to use it than to don't have power. Right now, we are in the process to get to the maximum potential."
On teammate Leon Haslam, Bautista said: "He is a really nice guy. One thing he's doing very well is working with his team to develop the bike. He's not like a teammate who looks into your side of the garage to see what you are doing. He has his feeling and way of working. After that we discuss our feelings. We are working together; on the track we want to win. I'm happy to have him in the garage because he's a really great person."
Explaining the reasons he uses #19, Bautista said: "Before I started in the World Championship, I liked the number 27 because it was the number that I started racing with. They gave me 27, and I liked it. It was the first number in my racing career. But when I came into the world championship in 125cc in 2003, that number was used by Casey Stoner so I couldn't use that. They offered me some numbers, and I chose 19 because many riders with that number in the past have become world champion."
You can watch thrilling World Superbike action with the WorldSBK VideoPass!