Battle for final places on WorldSSP300 race grid ignites in Jerez
Saturday, 1 August 2020 11:33 GMT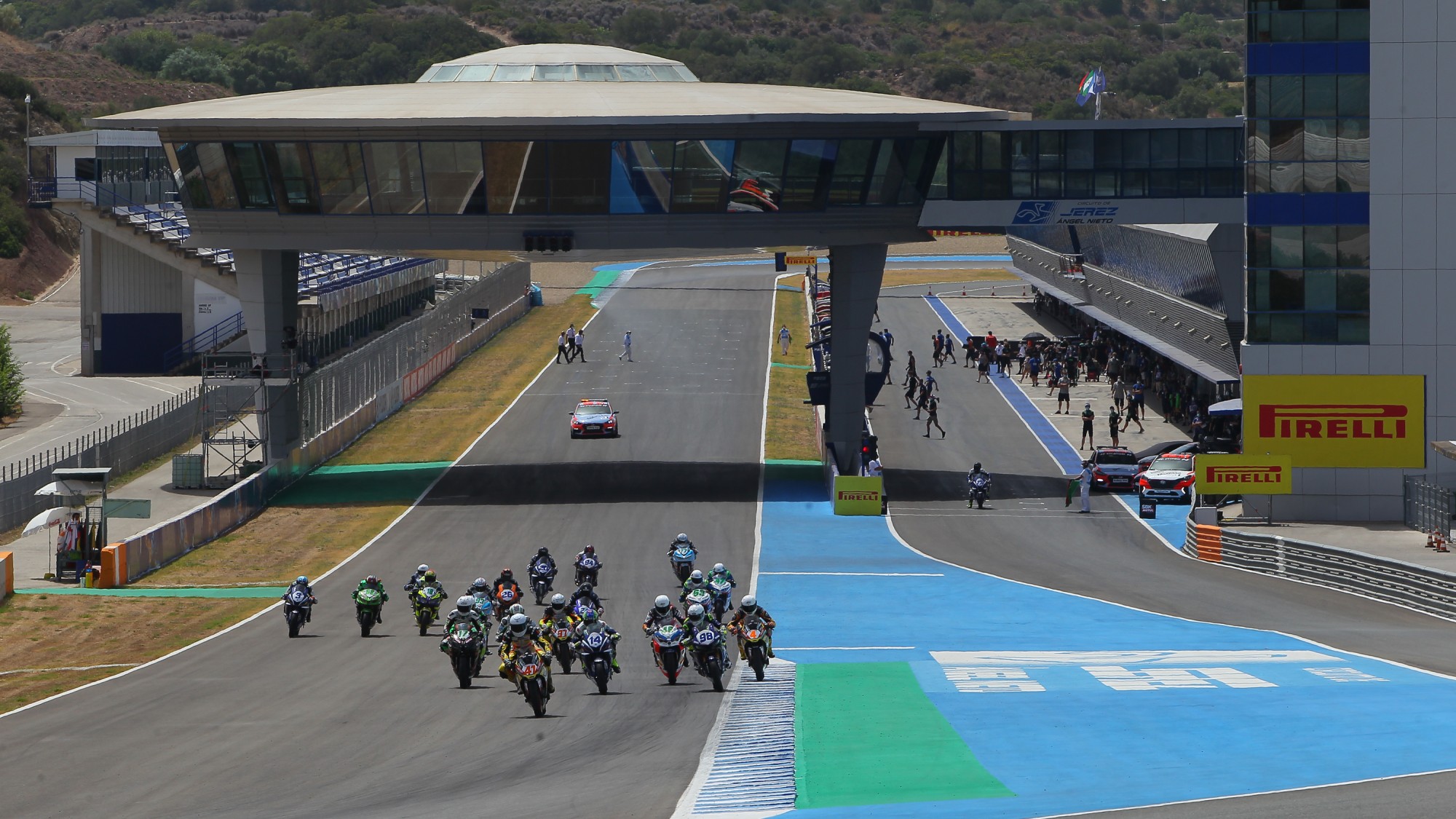 22 riders battle it out over a 10-lap race to see who will claim the final six spots on the WorldSSP300 grid…
With six spots remaining for the two FIM Supersport 300 World Championship races taking part over the Pirelli Spanish Round, 22 riders fought hard for the remaining spots over a 10-lap race at the Circuito de Jerez – Angel Nieto. Samuel Di Sora (Leader Team Flembbo) claimed victory by just 0.004s ahead of Jan-Ole Jahing (Freudenberg KTM Junior Team) in a tight battle to the line.
Joining them in the races for WorldSSP300 will be Tom Bercot (ProGP Racing), Christian Stagne (Freudenberg KTM WorldSSP Team), Koen Meuffels (MTM Kawasaki MOTOPORT) and Enzo De Le Vega (Machaco Came SBK) after a thrilling race which had the top six separated by just over half a second.
Eunan McGlinchey (Team#109 Kawasaki) and Jarno Ioverno (Scuderia Maranga Racing) missed out on spots in the two races across the weekend despite being strong favourites. Tom Bramich (Carl Cox-RT Motorsports by SKM-Kawasaki) also missed out despite being a contender to make the main races.
The top six in the WorldSSP300 Last Chance Race:
Samuel Di Sora (Leader Team Flembbo)
Jan-Ole Hanhig (Freudenberg KTM Junior Team) +0.004s
Tom Bercot (ProGP Racing) +0.126s
Christian Stange (Freudenberg KTM WorldSSP Team) +0.180s
Koen Meuffels (MTM Kawasaki MOTOPORT) +0.436s
Enzo De La Vega (Machado Came SBK) +0.570s