A glance back at the future: Germany returns to WorldSBK
Tuesday, 12 November 2019 09:07 GMT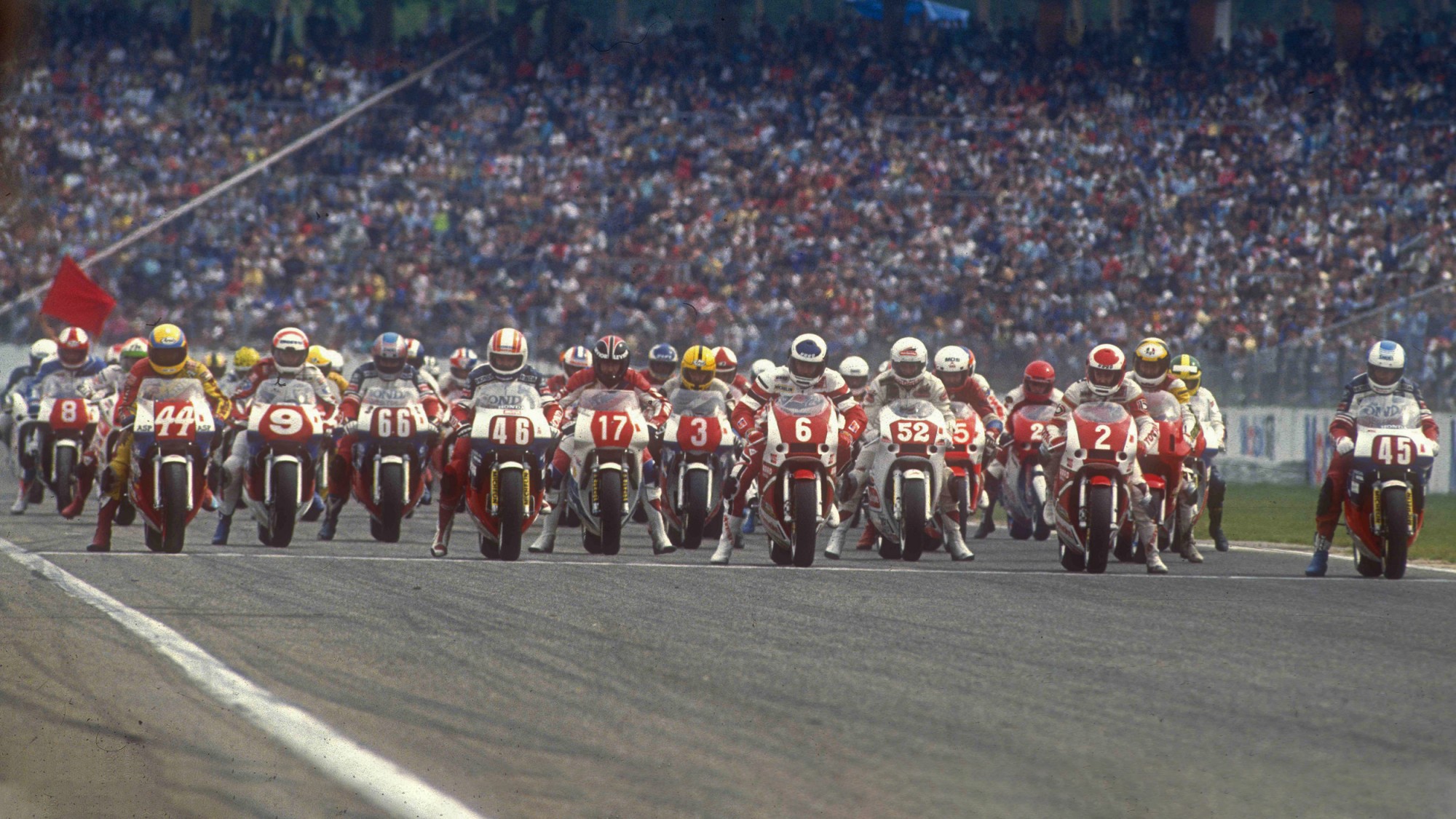 From high-speed Hockenheim in the Rhine Valley to the fast and flowing Nurburgring in the Eifel Mountains, WorldSBK has been all over Germany, making history at every circuit…
Since 1988, Germany has been apart of the WorldSBK calendar and has hosted a round of the World Championship in all but three years (2014, 2015 and 2018). However, the country synonymous with motorsport returns to the WorldSBK calendar with Oschersleben in 2020. So, looking back through the archives, check out the three other German circuits that have seen phenomenal races and dramatic action throughout the World Superbike Championship's history.
The first German circuit on the WorldSBK calendar was the Hockenheimring in the inaugural 1988 season. Back then, it was the West German round and in its first year, hosted the only Portuguese pole position in WorldSBK to-date with Alex Vieira. Since then, there's been classic races at the Hockenheimring, including both 1996 races, 1997 Race 2 and the phenomenal multi-rider scrap in 2000. Having lost its slot for the 2001 season before being dramatically shortened, the Hockenheimring hasn't been on the calendar since and now, the circuit WorldSBK used has been most reclaimed by the forest in the Rhine Valley.
In 1998, the Nurburgring was the next circuit in Germany to be welcomed onto the calendar, replacing the Hockenheimring for a season. The Eifel Mountains made for inclement weather and the first edition of racing was held in appallingly wet conditions, with races being won by Aaron Slight and Pierfrancesco Chili. Returning for 1999, a controversial oil spill incident saw the circuit off the calendar until 2008. Coming off the calendar again in 2013, the six seasons of racing it saw gave Tom Sykes and Chaz Davies their first WorldSBK wins in 2011 and 2012 respectively.
In 2000, the Nurburgring found itself replaced by the returning Oschersleben venue, just over 30km from the artistic hub of Madgeburg. A fast and flowing circuit with little rest meant that races often went down to the final lap, but it was also a circuit that saw Colin Edwards thoroughly enjoy. The American took five wins there and is the most successful rider at the circuit. It may be the German circuit with shortest history in World Superbike but that tend to mean that it has the most to give. Fitting in with a perfectly-timed summer slot, will we see more exciting and unpredictable racing in the heat of the 2020 action?
The final 'new circuit' to be introduced from Germany into WorldSBK was the EuroSpeedway Lausitz, otherwise known as the Lausitzring. Erupting onto the calendar in 2001 in the rain, it provided spectacular action with Troy Bayliss and Neil Hodgson battling it out. The circuit soon became known as a track that caught WorldSBK Championship contenders out and provided odd results, with Troy Corser, Jonathan Rea and Tom Sykes all crashing at the venue, whilst the likes of Xavi Fores and Alex De Angelis achieved podiums there.
Share your excitement and join the conversation of the return to Oschersleben with #DEUWorldSBK, whilst catching all the action and build-up to the round with the WorldSBK VideoPass!